Paul Pogba
Paul Pogba
Once upon a time, Paul Pogba was the most expensive signing in the world. He started his professional career with Le Havre. Then, in 2009 he moved to Manchester United with their youth academy. However, he joined under controversial circumstances.
He remained in the junior squad until 2011 when Sir Alex Ferguson promoted him. He had a few games with the team but a year later, there was drama. It transpired in 2012 that he had signed for Juventus.?United manager Alex Ferguson confirmed that Pogba had left the club after not signing a new contract.
He remained in the Serie A until the 2016-17 season when he was brought back to United. Since then, the Frenchman has remained with the Red Devils.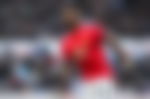 On-pitch?Achievements
Pogba has been described by his club Manchester United as a "powerful, skilful, and creative" player who has "an eye for goal and a penchant for the spectacular."
A large, quick, hard-working and physically strong player, he excels in the air, and is also known for his stamina, as well as his powerful and accurate striking ability from distance; he has also drawn praise for his finesse, technique, flair, and?dribbling?skills.
Pogba's Juventus clinched the Serie A title four times and his United team won the 2016-17 Europa League.
Paul Pogba?s?Net Worth, Salary and Endorsement
Paul Pogba's net worth is an astonishing $85 million. He?commands one of the largest wages at Manchester United, with Paul Pogba's salary coming in at ?290,000 per week. He is reportedly contracted with the Red Devils until 2021.
In terms of Paul Pogba's endorsements, he has a deal with Adidas which is valued at??31 million.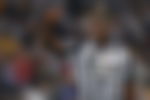 Foundations and Charity
Pogba has worked for charities like Save the Children and the International Red Cross along with Manchester United's own foundation. In addition to that is his own charity the Pogba foundation.
| | |
| --- | --- |
| Age | 26 |
| Marital Status | Single |
| Hieght | 1.91 m (6 ft 3 in) |
| Spouse | None |
| Residence | Lagny-sur-Marne |
| Nationality | France |
| Teams | France, Manchester United, Juventus |
| Endorsements | Adidas |