Paulo Costa
Paulo Costa: Record, Net Worth, Salary and Endorsements
Paulo Costa is arguably the most dangerous middleweight of this generation. The Brazilian fighter started his MMA career on the regional circuits of Brazil and eventually fought his way to the UFC.
Costa started training in Muay Thai to learn self-discipline, as he often found himself in getting involved in street fights.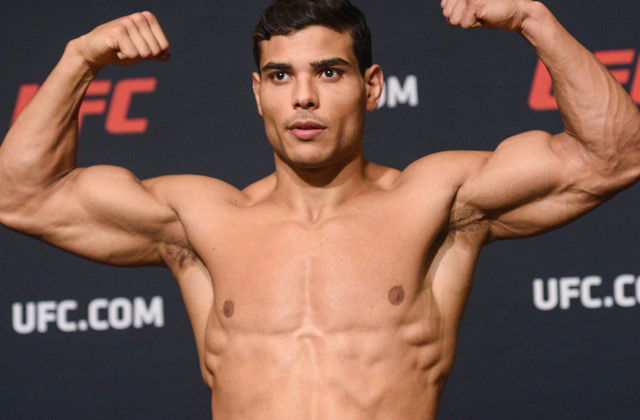 Costa began training under his older brother, who was also a mixed martial artist.  He joined a Jiu-Jitsu gym but had to leave it after his father passed away. However, 'Borrachinha' returned to the gym after some time.
Besides that, he got involved in real estate and taught Microsoft Excel and Word to support his mother.
The Ultimate Fighter: Brazil 3
Paulo Costa first appeared in the third season of The Ultimate Fighter: Brazil. Although he won his first bout, 'The Eraser" lost his next fight via a split decision to Márcio Alexandre Jr. Fortunately for him, this loss does not appear on his pro record as it was considered an exhibition match.
Paulo Costa: UFC
Paulo Costa did not let the setback from TUF define his career. The middleweight continued racking up victories and went on an eight-fight win streak before joining the UFC. It is surprising that Costa has just five fights in the UFC. Yet his popularity has reached a superstar level.
Costa put himself on the map after decimating former welterweight champion Johny Hendricks at UFC 217. He then stopped Uriah Hall in his tracks and out-muscled Yoel Romero in the following year.
Paulo Costa: Fighting Style
Paulo Costa has an explosive style of fighting. Right off the bat, he puts a tremendous amount of pressure on his opponents. The Brazilian walks his opponents down and lands devastating body strikes that ultimately lead to openings. Besides his fight with Yoel Romero, he has never seen the judges' scorecards in his pro career.
Costa might not be the most accurate striker, but every strike he throws is meant to hurt the opposition. He throws a lot of those strikes in the opening rounds. However, this style of fighting has its own drawbacks. Costa's cardio fades away as the fight progresses. And it becomes very difficult for him to put the same pace as the first round.
Apart from that, he is also a black belt in BJJ.
Paulo Costa: Achievements
Paulo was the former 'Face to Face' and 'Jungle' middleweight champion. He has won two Performance of the Night bonuses in the UFC against Uriah Hall and Garreth McLellan and one Fight of the Night bonus against Yoel Romero.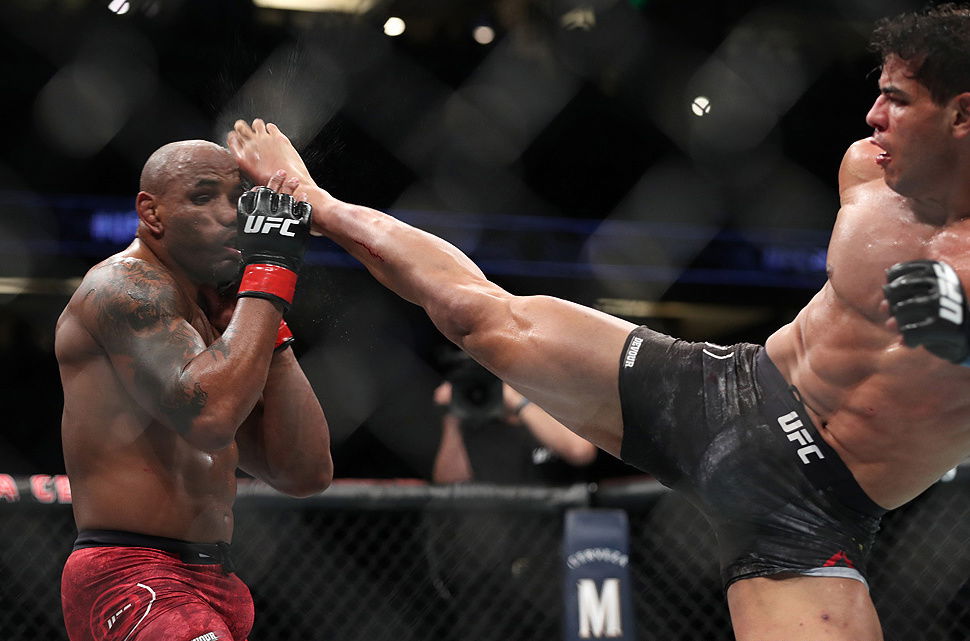 Paulo Costa: Net Worth and Salary
Costa is relatively new to the sport. However, he has received a decent amount of money for his fights. Overall, he has made over $482,166.67 in his UFC career. This does not include undisclosed bonuses and other sources of income.
Paulo Costa's estimated net worth is around $500,000 to $1 million.
Paulo Costa: Endorsements
The fighter has notably endorsed the President of Brazil, Jair Bolsonaro, in the past.
Paulo Costa: Controversies
In November 2017, USADA suspended Costa for six months for using an IV to rehydrate on two separate occasions. The Brazilian blamed his doctor, who was then handed a two-year suspension.
How to Contact Paulo Costa?
Nicknames

The Eraser, Borrachinha

Age

29

Born

April 21, 1991

Country

Brazil

Gym

Team Nogueira

Clube Atlético Mineiro

Height

6 ft 0 in

Weight/Division

185 lbs (Middleweight)

Reach

72 in

Record

13-0

Active Win Streak

13

Wins by Stoppages

12 (11 KO/TKOs, 1 Submission)

Net Worth

$500,000 – $1 million

Partner

Unknown

Marital Status

Unknown

Kids

Unknown