Penny Hardaway
Penny Hardaway 2021: Record, Net Worth, and Salary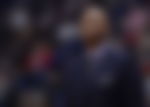 Anfernee Hardaway, popularly known as Penny, is the head coach of the Memphis Tigers. Although he has recently entered the coaching circuit, his NBA career has made him one of the most popular names in the NCAA currently.
Penny Hardaway 2021 Net Worth
According to Celebritynetworth.com, Hardaway is currently worth around $50 million. Over the course of his 14-year playing career in the NBA, he earned around $120 million.
When he signed with the Memphis Tigers, his initial contract was a three-year $4.8M deal. But in December 2020, they rewarded him with an extension which keeps him at Memphis till the 2025-26 season. He will be paid around $12 million over the course of this deal.
Penny Hardaway Record
Hardaway joined the Tigers in 2018. He is an alumnus who played for them from 1990 to 1993. In his first season, he led the Tigers to a 22-14 record, and finished 5th in the AAC.
In the next season, Hardaway and the Tigers improved, finishing with a 31-10 record. They also reached the #9 ranking in the AP Poll, their highest ranking since 2011-12.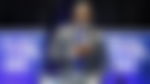 Currently, in the 2020-2021 season, the Tigers are struggling. Their record is 5-4 and this so his overall record with them is currently 48-28.
Penny Hardaway Charity
He does not have his own foundation, but Hardaway is no stranger to giving back to society.
While working as the coach at East HS, Hardaway worked with the Desmond Merriweather Foundation to help student-athletes to excel not only in the sport but in college as well.
In August, it was revealed that Hardaway was working with St. Jude Children's Research Hospital to support children battling cancer.
Penny Hardaway NBA Career
Penny Hardaway is considered one of the biggest what-ifs in the NBA. He was an extremely talented player whose career was marred by injuries.
After being picked up by the Orlando Magic in 1993, he became an All-Star in just his second season in the NBA. Along with Shaquille O'Neal, he took the team to their first-ever NBA Finals.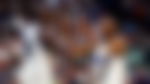 Hardaway was proving to be one of the best guards in the league when he suffered a knee injury in the 1997-98 season. He tried to get back to his best in the following seasons, but once again, his left knee problems restricted him to just four games in the 2000-01 season.
When he returned, he was clearly past his best and wasn't even half the player he was during his initial Magic days. He retired in 2007, but returned for one last stint with the Heat and to team up once more with Shaq. But they waived him within a few months, bringing the curtains on a promising but ultimately disheartening career.
ADVERTISEMENT
Article continues below this ad
How to contact Penny Hardaway?
Penny Hardaway on Twitter: @Iam1Cent
Penny Hardaway on Instagram: @iam1cent
ADVERTISEMENT
Article continues below this ad
| | |
| --- | --- |
| Age | 49 |
| Nationality | United States |
| Birth Date | July 18, 1971 |
| University | University of Memphis |
| Family  | Married with three children |
| Weight | 194 pounds |
| Height | 6'7 |
| Teams Coached | East HS (assistant), East HS, Memphis |
| Record | 48-28 |
| Championships | 0 |