Pep Guardiola
Pep Guardiola's Net Worth, Salary and Endorsements
Josep 'Pep' Guardiola is a former player-turned manager in football. Guardiola kicked off his player career with FC Barcelona as a defensive midfielder.
After his Barca stint, he moved to the Serie A to join Brescia and later AS Roma. He even played for the Spanish national team and a few friendlies for Catalonia.
When he took on a managerial role, his first assignment was the Barcelona B team in 2007. A year later, he was promoted to manager of the senior team. However, following the 2011-12 season, he took a sabbatical for a year.
But in the following year, he returned to manage Bundesliga giants, Bayern Munich. He remained with the team until the 2015-16 season.
Now, he is managing Manchester City in the Premier League and already guided them to a triumph.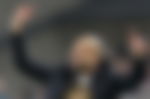 Achievements
Under Guardiola, Barcelona became highly disciplined with more focus on possession. He also employed a disciplined and aggressive pressing style.
He often played a high defensive line with the full backs pushing high up their respective sides. During the 2011–12 season, Guardiola employed the 3-4-3 line-up, especially when facing two attackers.
Pep Guardiola's salary is slated to be £15.3 million a year and Jurgen Klopp's net worth is around £17.6 million a year.
Controversies
ADVERTISEMENT
Article continues below this ad
Like Klopp, Guardiola is another manager who avoids controversy as much as possible. However, recently he backed the introduction of VAR when it seemingly aided City's win over Watford. Guardiola is also a huge supporter of Catalonia's independence.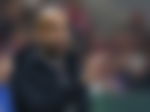 ADVERTISEMENT
Article continues below this ad
| | |
| --- | --- |
| Age | 48 |
| Marital Status | Married |
| Spouse | Cristina Serra |
| Residence | Manchester |
| Nationality | Spain |
| Clubs Managed | Barcelona, Bayern Munich, Manchester City |