Petr Yan
Petr Yan: Net Worth 2023, Salary, Record, and Endorsements
Petr Yan, a Russian mixed martial artist, and the former UFC bantamweight champion, has quickly risen through the ranks of the bantamweight division in the UFC. With an impressive record of 16 wins and only 4 losses, Yan has established himself as a fierce competitor in the octagon. Known for his striking skills, particularly his devastating power and precision, Yan has earned several notable victories over top-ranked opponents, including Urijah Faber and UFC Hall of Famer Jose Aldo. In addition to his striking, Yan has also demonstrated strong grappling abilities and impressive defensive skills, making him a well-rounded fighter.
In 2013, Yan made a spectacular MMA debut, when he knocked out his opponent, Murad Bakiev, in the third round. As of March 2023, he finds himself at #2 in the UFC bantamweight rankings aiming to win the bantamweight title yet again. In his short UFC career, he has been impressive with his crisp boxing, calm attitude, and very underrated grappling.
Yan's fight style varies throughout the rounds and changes according to the opponents. The Russian fighter is one of the best examples of mixing up creativity and sound technique with ruthless aggression and poised thinking inside the octagon.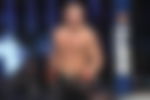 Yan starts slowly and increases his pace as the fight progresses. 'No Mercy' tries to get a read on his opponent in the opening rounds, and once he has the range down; he pushes the pace. Yan commits to most of his strikes with ill intentions. That said, his hands are always there to protect his chin. Also, he is very good at rolling with the punches and tucking his chin down.
He is prominently a striker. Since nothing much about his professional wrestling background is available, his solid wrestling game comes as a surprise. That said, his wrestling coach, Frank Hickman, mentioned that Yan is a fast learner and has incredible athleticism.
'No Mercy' is probably one of the best boxers in the entire UFC. Also, his attacks come from both angles. From both the stances, the Russian fighter is good both offensively and defensively. Having a boxing stance, Yan leaves himself vulnerable to leg kicks. However, his movement, speed, and counter-punching cover this flaw.
Overall, Yan could be one of the best pound-for-pound fighters in the UFC. With age on his side, he may truly realize his potential in the upcoming years.
What is Petr Yan's Net Worth in 2023?
As of 2023 'No Mercy' has a net worth is reported to be of $1.5 million.
Petr Yan's earnings as a professional mixed martial artist are nothing short of impressive. With a base salary ranging between $300,000 to $500,000 per fight, Yan is already among the highest-paid athletes in the UFC. However, his total earnings skyrocket after factoring in bonuses and sponsorships, as he can earn up to $500,000-$700,000 per fight.
 

View this post on Instagram

 
Yan's highest payday came at UFC 273, where he faced off against Aljamain Sterling. The Russian fighter made an astounding $1,152,000, including a $500,000 show money payout, which is a testament to his popularity and talent in the sport.
It's worth noting that Yan makes most of his money not just from fighting in the Octagon, but also through lucrative sponsorship deals and advertisements.
Petr Yan: MMA career and UFC Record
Petr Yan, the current holder of the No. 2 spot in the UFC bantamweight rankings, has established himself as a formidable force in the world of professional mixed martial arts (MMA). With a professional record of 16?4, the Russian fighter has consistently impressed with his tenacity and skill inside the octagon.
'No Mercy', as Yan is fondly known, made his professional debut on the 20th of December, 2014, at the Siberian League: Baikal Cup 2014. A mere 21-year-old at the time, Yan fearlessly took on his opponent, Murad Bakiev, and emerged victorious with a third-round knockout, showcasing his remarkable talent and potential.
However, the Russian athlete experienced his first-ever loss two years after his debut at ACB 32: The Battle of Lions, where he faced the formidable Magomed Magomedov. Nevertheless, Yan bounced back from this setback with an incredible comeback, when he faced Magomedov in a highly anticipated rematch in 2017, where he emerged victorious, winning the ACB Bantamweight Championship. He went on to defend his title successfully just five months later, cementing his place as a force to be reckoned with in the MMA world. And thereafter, the Russian diverted his path to the road of Dana White's UFC.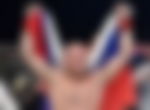 'No Mercy' made his UFC debut in 2018. He made his presence felt in his first outing, as he lived up to his moniker and defeated Teruto Ishihara via a brutal knockout in the opening round. He continued racking up wins over top prospects and contenders like Douglas Silva de Andrade, John Dodson, and?Jimmie Rivera.
Yan's mainstream appeal came at UFC 245 (Petr Yan vs Urijah Faber)?when the UFC matched the young and hungry lion up against an aging UFC legend and former WEC champion, Urijah Faber. 'No Mercy' exploited the presented opportunity with a flawless beating of his opponent to become a contender in the division. The Russian dominated Faber and eventually finished him with a head kick in the third round.
In his next fight, the UFC matched Petr Yan against former featherweight champion?Jose Aldo?for the vacant bantamweight title, which shows how high Dana White?was on Petr Yan.
Though many believed Aldo undeserving of the championship bout, the legend showed his peak form and looked better than ever.
Yet Yan, who started slowly but eventually took over the fight, pummeled Jose Aldo into oblivion and claimed the vacant UFC bantamweight gold.?Petr Yan vs Jose Aldo ended in the fifth round.
Petr Yan's Early Life and Family
Petr Yan, the talented mixed martial artist, was born on February 11, 1993, in Dudinka, Krasnoyarsk Krai, Russia. Yan is a Russian citizen and goes by the full name of Petr Evgenyevich Yan. His family background is a fascinating mix of Chinese-Georgian and Russian heritage, with his father being of Chinese-Georgian descent and his mother being Russian. 'No Mercy' is said to have seven siblings, however, not much information is available on the identities of his family members.
From a young age, Yan had a keen interest in fighting, often engaging in street fights and brawls at school. His passion for fighting led him to pursue formal training in combat sports. Yan started his journey by training in Taekwon-do in grade six before transitioning into boxing.
Yan started his journey as an amateur boxer. At a very young age, 'No Mercy' would secretly follow his elder brother to a boxing gym. After competing for eight years in boxing, he?achieved the rank of 'Master of Sport' in boxing at 141 lbs/64 kg. He also holds a degree in Physical Culture and Sport from Siberian Federal University.
Petr Yan's Religion and Ethnicity
Although widely speculated by many oftentimes, there is no information available to confirm or deny whether Petr Yan is Muslim. The Russian fighter has kept his religious beliefs private and has not spoken publicly about them. However, with all the documented data that is available for the fighter, he doesn't have any Muslim connection whatsoever.
Moreover, Petr Yan's Chinese ancestry is well-documented, as his paternal grandfather was originally from China. Yan's Chinese ancestry is also evident in his surname. Yan is a common surname in China, and it is likely that Petr Yan's family adopted it to honor their Chinese heritage. Hence, Petr Yan's family background is a unique blend of Chinese and Russian ancestry. His father is of Chinese-Russian descent, while his mother is Russian. This multicultural upbringing likely played a significant role in shaping Yan's identity and worldview. Yan's mixed heritage is a testament to the diversity and richness of Russian culture and serves as a reminder that people from different backgrounds can come together and achieve great success.
Who is Petr Yan's Wife?
Julia Yan, the wife of UFC contender Petr Yan, has been a consistent support system for her husband throughout his career. While the couple prefers to keep their relationship private, it is known that Julia Yan is likely in her late 20s. Owing to her social media account being private, not much information is available on her in the public domain. Having said that, she has been a rock-solid and unwavering ally for Yan, supporting him through both the highs and lows of his fighting career. Her profession remains a mystery, but her support is integral to Yan's continued success in the octagon.
Petr Yan and Julia Yan have been together since their high school days, but information on the timeline of their relationship is unknown. The couple has kept their personal lives private. However, Petr Yan and Julia Yan are widely known as one of the power couples in the MMA world. The Yan family includes two children, their first son Daniil, born in 2016, and their second son Konstantin, born in 2020, making it a perfect family of four.
 

View this post on Instagram

 
Both parents are devoted to spending time with their children, and Daniil has already begun training with his father.
Why Did Petr Yan Get Disqualified?
In Petr Yan's first title defense against?Aljamain Sterling?at UFC 259 (co-main: Petr Yan vs Aljamain Sterling), he lost the title via disqualification (DQ due to an illegal knee). However, before making the erroneous decision, Yan had full control of the fight, both on the feet and on the ground. Hence, Aljamain Sterling?won the UFC bantamweight title after Petr Yan attempted an illegal hit/foul.
Petr Yan vs Sterling's full fight lasted for R4 04:29 before the illegal knee strike from 'No Mercy.'?The Petr Yan knee video shows the referee mentioning the grounded position of Aljamain Sterling.
Both fighters then took to Twitter to put forth their thoughts after the fight. Sterling expressed his disappointment with Yan's actions, while Yan apologized for the illegal strike and accepted the consequences of his actions. The fight ended in a controversial and disappointing manner, leaving both fighters and fans disappointed.
https://twitter.com/funkmasterMMA/status/1368434976329330690?s=20
Since the conclusion of the fight was unsatisfactory, a rematch (Petr Yan vs Aljamain Sterling 2)?was warranted. That said, after their first bout, 'Funk Master' went under the knife, which delayed their rematch. When the two were finally booked, Sterling pulled out of the fight as the doctors did not clear him to compete.
https://twitter.com/PetrYanUFC/status/1368436400220073986?s=20
Hence, the UFC booked Petr Yan vs.?Cory Sandhagen?for the interim UFC bantamweight title on October 30, 2021, at UFC 267. In a showcase of pure martial arts, a striking lesson for the ages, Yan secured the win via a unanimous decision. Though Sandhagen had early success pressuring Yan and moving away from the strikes, 'No Mercy' used his creativity on the feet and outclassed 'The Sandman'.
Petr Yan's Endorsements
Petr Yan has an endorsement deal with?Gorilla Energy Drink. He is also sponsored by?Paribet?as per his social media accounts.
Petr Yan's Foundation and Charity
There are no details available about any of Petr Yan's charities or foundations.
Petr Yan's Career Earnings
Petr Yan has earned around $1,303,500 from his UFC career, according to?The Sports Daily.
Petr Yan's Awards and Accomplishments
Petr Yan's notable awards and accomplishments include winning the ACB Bantamweight Champion in 2017, the UFC bantamweight championship in 2020, and being ranked as the #2 pound-for-pound fighter by the UFC in 2021. He has also won several 'Fight of the Night' and 'Performance of the Night' awards during his UFC career so far.
| | |
| --- | --- |
| Name | Petr Yan |
| Nationality? | Russian |
| Birth Place | Dudinka, Russia |
| Age? | 30 y/o? |
| Weight | 126-135 lbs |
| Height | 171 cm |
| Birth Date | 11 February 1993 |
| Net Worth | $1.5 Million |
| MMA Record | 16-4 |
| Marital Status | Married |
| Kids | 2 |
How to Contact Petr Yan?