Phil Mickelson
Phil Mickelson, with his incredible club skills and his long list of achievements, has won over the hearts of many in his 30+ years as a professional golfer. Let?s explore all that the golf legend has accomplished in his career and the path he?s now on.
1. Phil Mickelson 2023: History, Net Worth, and Controversies
Born in 1970, the golf pro was named Philip Alfred Mickelson. In the golf world, of course, he?s better known as Lefty! He first began playing the sport when he was just a toddler, at 18 months old, by mirroring his father?s swing. This led to him playing like a left-handed player despite being right-handed naturally, earning him his nickname when he got older.
Since he first picked up a club over five decades ago, Mickelson has certainly come a long way. Not only has he cemented his name in the golf world, but he has also created a massive empire out of his career! The golf pro is currently worth approximately $400 million, a lot of which he owes to his latest partnership with LIV Golf.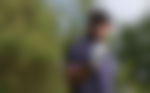 Last summer, Lefty was one of the many PGA Tour stars who jumped ship and headed over to the Saudi-backed league. His stature and hold over the golf world earned him a whopping $200 million contract from the new league where the golf pro now competes. With this switch in leagues, Phil also saw one of the biggest controversies of his lifetime! He faced backlash from fans, the public, and especially the PGA Tour, which banned him and the other stars who left from all Tour events indefinitely.
In the era of Tiger Woods, Phil managed to make a name for himself and be known as one of the greatest golfers of all time. This was, of course, no ordinary feat! Although he spent the majority of his career in Woods? shadow, Phil came to be known as the 15-time major winner?s rival?and his biggest one! Till date, he has continued to stun the golf world with his skill, despite his age, making him one of the players the golf world eagerly looks forward to watching on the course!
Phil Mickelson - family and personal life
Off the course, Mickelson has a different persona altogether. He?s a family man! His Twitter bio too shows that he prioritizes his family before all, as it states, "Husband. Lefty. LIV. Golfer." It?s safe to say that his wife, Amy Mickelson, will always be the golfer's first choice. Phil and Amy met back in 1992 while both were studying at Arizona State University. She was a cheerleader for the NBA?s Phoenix Suns? cheerleading squad.
It wasn?t long before they got together, and four years later, on November 16, 1996, the couple tied the knot. Nearly 3 years after their wedding, the Mickelsons increased their family numbers. Amy gave birth to their first daughter, Amanda Brynn Mickelson, in June 1999. Just two years later, the couple had another daughter, Sophia Isabel Mickelson, who was born in October 2001. But their family got even bigger in the years that followed! And in March 2003, their third child and only son, Evan Samuel Mickelson, was born.
The Mickelson family always came first. He even skipped out on possible career-changing golf events, prioritizing his wife and children. He?ll undoubtedly credit his parents, Philip and Mary Mickelson, for this beautiful upbringing. Lefty also has two siblings: Tim, his brother, who now serves as his caddy and is on the course with him for almost every event, and a sister, Tina.
Phil Mickelson Records
It would be an understatement to say that Mickelson had a great golf career. It was enormous! Throughout his 30+ years of professional golf, the pro has amassed 57 professional wins. The majority of these came on the PGA Tour, where he spent 30 years playing. He won 45 events on the Tour, of which 6 were major championships; his first came in 2004, and his last to date, 17 years after that, came in 2021.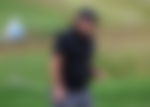 He has won the prestigious Masters Tournament three times, and just this year he tied for second, narrowly missing his fourth victory at Augusta. He?s also won the PGA Championship twice and the Open Championship once in his career. Currently, he needs just a US Open win to complete his much-anticipated career grand slam. But only time will tell if that?s something that's possible for the golf legend.
Besides the majors and on the PGA Tour, he?s also won five times on the European Tour, once on the Challenge Tour, four times on the PGA Tour Champions (senior circuit), and four other events during his professional career.
Thanks to his skill, Mickelson of course holds a number of records, but his biggest is one that he achieved in 2021 with his 6 major win. At 50 years, 11 months, and 7 days, he became the oldest player to ever win a major that year. A record that may just stand the test of time!
Phil Mickelson's 2023 Sources of Income
The $400 million man has undoubtedly seen massive earnings throughout his career. While his LIV contract is probably his biggest every payday, it?s not his only one. In his 30 years of playing on the PGA Tour, including his major championship winnings, he has earned $96,539,060.
Ever since joining LIV Golf last year, the golf pro has made $2,269,350 to date after playing in just 11 events. His total career earnings over the years are currently upward of a billion dollars, thanks to all these earnings! In 2022, thanks to his massive LIV Golf paycheck, Mickelson was the highest earning athlete in the year with an approximate annual income of $138 million during the year. But besides the course, Lefty makes a lot of money off it too.
He has multiple endorsement deals through which he earns millions every year. Some of these companies include Coffee of Wellness, Amgen, Intrepid Financial Partners, Titleist, and Grayhawk. Moreover, he even owns a golf club, the Phil Mickelson Golf Club, which is flourishing.
The Phil Mickelson Controversy
Unlike many other golfers, Mickelson didn?t see a great number of controversies during his career. But his biggest came last year when he jumped ship and joined the new Saudi-backed league. Considering his huge reputation and the name that he had made for himself on the PGA Tour, many saw this as a betrayal and as him turning his back on the Tour. Furthermore, for his choice, he also suffered the grave consequences of the indefinite PGA Tour ban and also lost many sponsors in the process.
Another big controversy that Mickelson has dealt with in his career is his gambling. The pro suffered from a grave addiction to gambling and was also infamously known for placing large bets with his fellow golfers during practice rounds on the course. Between 2010 and 2014 alone, he incurred nearly a $40 million debt thanks to his gambling problem. In 2021, he revealed that he was aware that it had become a problem that was affecting him and his family, and that he had taken steps in the right direction for it.
Phil Mickelson Foundation and Charity
With the amount of money, he?s made in his lifetime, Mickelson also knows the importance of giving back to the community. Hence, in 2004, he and his wife, Amy, since family is their first priority, set up the Phil and Amy Mickelson Foundation, which focuses on "supporting a variety of youth and family initiatives," as per its website.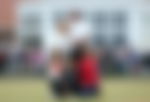 That same year, he partnered up with the PGA Tour to create a national military outreach platform, ?Birdies for the Brave,' which still exists to date. The program has raised both awareness and funds for military members, veterans, and their families, helping them with rehabilitation housing, counselling, and even education and career development. Furthermore, in 2021, the Mickelson Foundation will have donated $1 million across 14 charities in the Coachella Valley.
Through his golf too, Mickelson has been doing his bit for the community. He has participated in many exhibition events for charity to create awareness and raise funds for various different purposes.
How to contact Phil Mickelson?
Full name
Philip Alfred Mickelson
Nickname
Lefty
Age
52
Birth Date
June 16, 1970
Residency
Jupiter Island, Florida

Rancho Santa Fe, California

Nationality
American
Wife
Amy Mickelson
College
Arizona State University
Height
6'3
Weight
201 lbs
Professional wins
54
Highest OWGR Ranking
#2