Pierre Gasly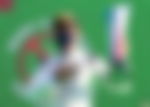 Pierre Gasly 2021: Net Worth, Salary, and Endorsements
Pierre Gasly made his Formula One debut in 2017 for the Toro Rosso team. He filled in for the ousted Daniil Kvyat for two races before being replaced by Brendon Hartley. Later, when Carlos Sainz left for Renault, Gasly returned for the remainder of the season.
He made his full-time debut in 2018, alongside teammate Hartley, for Toro Rosso. His impressive performances in the sister team earned him a call-up to the Red Bull Formula 1 team for the 2019 season.
Unfortunately, he was fairly underwhelming when pitted against the Dutch phenom, Max Verstappen. So, he was demoted to Toro Rosso mid-season- after the race in Hungary. Following this, his performances displayed a complete turnaround.
Pierre Gasly: Stats and On-track?Achievements
Having only just started his F1 career, the young Frenchman does not boast of significant records or performances. His best performance is the win at Monza, Italy in 2020.
Gasly faced his toughest challenge in 2019, in the form of Max Verstappen. Having earned a promotion to Red Bull, he had the chance to fight for wins and podiums.
Sadly, as mentioned before, he wilted under the pressure and was demoted to Toro Rosso as a result. However, he has suddenly regained his mojo, and it has translated to a maiden podium in Brazil.
In a relatively short career spanning merely 64 Grand Prix starts, Gasly's scored 199 points and two fastest laps, with two podiums and one win to his name. He achieved a career-best finish of seventh in the Championship standings last year.
Read More - Pierre Gasly ?Will Never Forget? Shock F1 Win at the Italian Grand Prix
In 2016, Gasly was involved in a serious accident in Silverstone, which left his mother critically injured. The crash injured Pierre's vertebrae.
"I was in the back, in the middle," recalled Pierre.?"My mother was sitting to my left. We crashed, overturned four times and the car ended 50 metres from the road, on the roof!
"There was blood everywhere -- everywhere I saw blood. I thought my mother would die. She could not breathe and was scared to death, like me,"
Gasly's mother spent 90 days in intensive care and underwent multiple surgeries.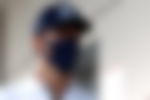 Pierre Gasly: Salary
The Frenchman's salary is believed to be approximately $2 million.
Pierre Gasly?s Endorsements
Since he is part of the Red Bull family, he is sponsored by the Austrian giant. He also announced a partnership with Crypto Gaming in November.
Gasly is currently sponsored by headphone brand Blomm and Berger, Driver management agency - The Grid and Destination Grand Prix.
Best Moments of Pierre Gasly
Pierre Gasly: Foundations and Charity Work
Gasly supports various causes like a foundation that lends support to people affected by Cystic Fibrosis.
Pierre Gasly recently participated in the #restezchezvoustrophy-?an eSports tournament that hosted FIFA matches to raise money as an aid in the fight against Coronavirus.
How to contact Pierre Gasly
Interested parties can contact Pierre Gasly through his official website.
Those interested can even write to the Frenchman at info@pierregasly.com
Fans can keep in touch with Pierre through his social media accounts, which include - Twitter, Instagram, Facebook, and Twitch.
| | |
| --- | --- |
| Age | 24 |
| Marital Status | Single |
| Residence | Rouen |
| Nationality | French |
| Team | AlphaTauri |
| Endorsements | Red Bull, Crypto Gaming, Blomm and Berger, The Grid Agency, Destination Grand Prix |
| Championships | 0 |
| Annual Salary | $2 million |
| Net Worth | $2 million |
| Birthday | 7 February |
| Height | 1.77m |
| Ethnicity | White |
| Career Points | 199 |
| Girlfriend | Caterina Masetti Zannini |