Rafael Nadal
Rafael Nadal 2023: Net Worth, Salary and Endorsements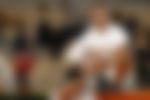 Rafael Nadal is undoubtedly one of the best tennis players of all time. The Spaniard, along with Novak Djokovic and Roger Federer, forms the famed triumvirate of the 'Big Three' in tennis. Another accolade that Rafa has to his name is the title, "King of Clay".
Rafael Nadal's family includes his parents Sebastian Nadal and Maria Parera, his sister Maria Isabel and his uncles?Toni Nadal and Miguel Angel Nadal Homar.
Rafael Nadal's net worth 2023
Rafael Nadal has done quite well for himself and amassed a net worth of $220 million, as per Celebrity Net Worth. He has also won a total of $134,640,719 in the span of his career.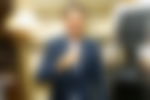 South Korea's second-largest automobile manufacturer, Kia, has been sponsoring him as its global ambassador since 2006. Apart from Kia, American clothing and footwear company Nike also sponsors Nadal. Spanish biscuits and bakery manufacturer, Quely also made him its international ambassador in 2010.
Read more -?3 Years After Snubbing Roger Federer, 32-Year-Old Sporting Legend Sings ?Tenacious? Rafael Nadal?s Praises ? ?Hard to Break..?
Nadal sports a luxury watch from Richard Mille as part of an endorsement deal. Rafael Nadal's watch is one of the most premium watches out there, with a hefty $725,000 value.
His other endorsement partners are Santander, Emporio Armani, Babolat, Heliocare, Telefonica, Banco Sabadell, Tommy Hilfiger, Mapfre, and more. He has a sumptuous car collection and a luxurious home in Mallorca, Spain.
Nadal also has expensive villas in Porto Cristo in Spain & the Dominican Republic. He likes to spend his holidays in his villas and luxurious yachts. He has also opened the Rafael Nadal Academy in his hometown in Spain, Kuwait, and Mexico. His logo is one of the most renowned logos in the world, with the stylized version of a bull.
Rafael Nadal?s early life and family
Rafael Nadal Parera was born on June 3, 1986, to parents Ana Maria Parera Femenias and Sebasti?n Nadal Homar in Manacor, Mallorca, Spain. His father is a successful businessman who owns the restaurant Sa Punta, the glass and window company, Vidres Mallorca, and three insurance companies. Mar?a Parera was a trader who was in the business of selling perfumes. However, she left her job and became a homemaker soon after Nadal was born. The 22-time Grand Slam champion has a younger sister, Mar?a Isabel.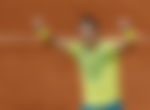 When Nadal was three years old, his uncle and tennis coach, Toni Nadal, introduced him to the sport and worked with him from 2005 to 2017. Toni saw in his nephew a natural talent and believed that Rafa should put effort into the racket sport. At the age of 8, Nadal was playing both soccer and tennis. In the racket sport, he transitioned to a left-handed forehand when encouraged by his uncle, despite being right hand dominant. Toni Nadal also intensified his nephews training at this age.
At 12, he was still playing tennis and soccer. In tennis, he won the European and Spanish championships. However, his schoolwork saw a significant drop due to both sports, so his father made him choose one sport. Rafa defiantly chose tennis and has pursued it ever since.
Rafael Nadal's wife and children
Rafael Nadal married his long-time girlfriend, Maria Francisca "Xisca" Perello, on October 19, 2019. The two have been in a relationship since 2005 and Xisca is an insurance worker and is also the current director of the Rafael Nadal foundation.
One can only rarely find Xisca in Rafael Nadal's box during his matches. She is a private person and doesn't like the world to get to know much about her. Xisca feels that her presence would disrupt the Spaniard's focus.
Rafael Nadal met his wife, Mery "Xisxa" Perell? in 2005. While there is no confirmed news, some reports suggest that they met through family friends. However, details about their life together are seldom found online as they prefer to keep a low profile.?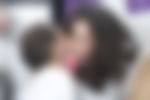 Nadal and Perell? announced they were going to have a child together in June 2022. When he eventually graced the world, the couple decided to name him Rafael Nadal Jr.?
Rafael Nadal Academy
Considered one of the leading sports centers in the world for tennis, the Rafa Nadal Academy was launched in the year 2016 in Manacor, Spain. The academy was built with an intention to provide high-class facilities to aspiring tennis enthusiasts who want to make it big on the big stage.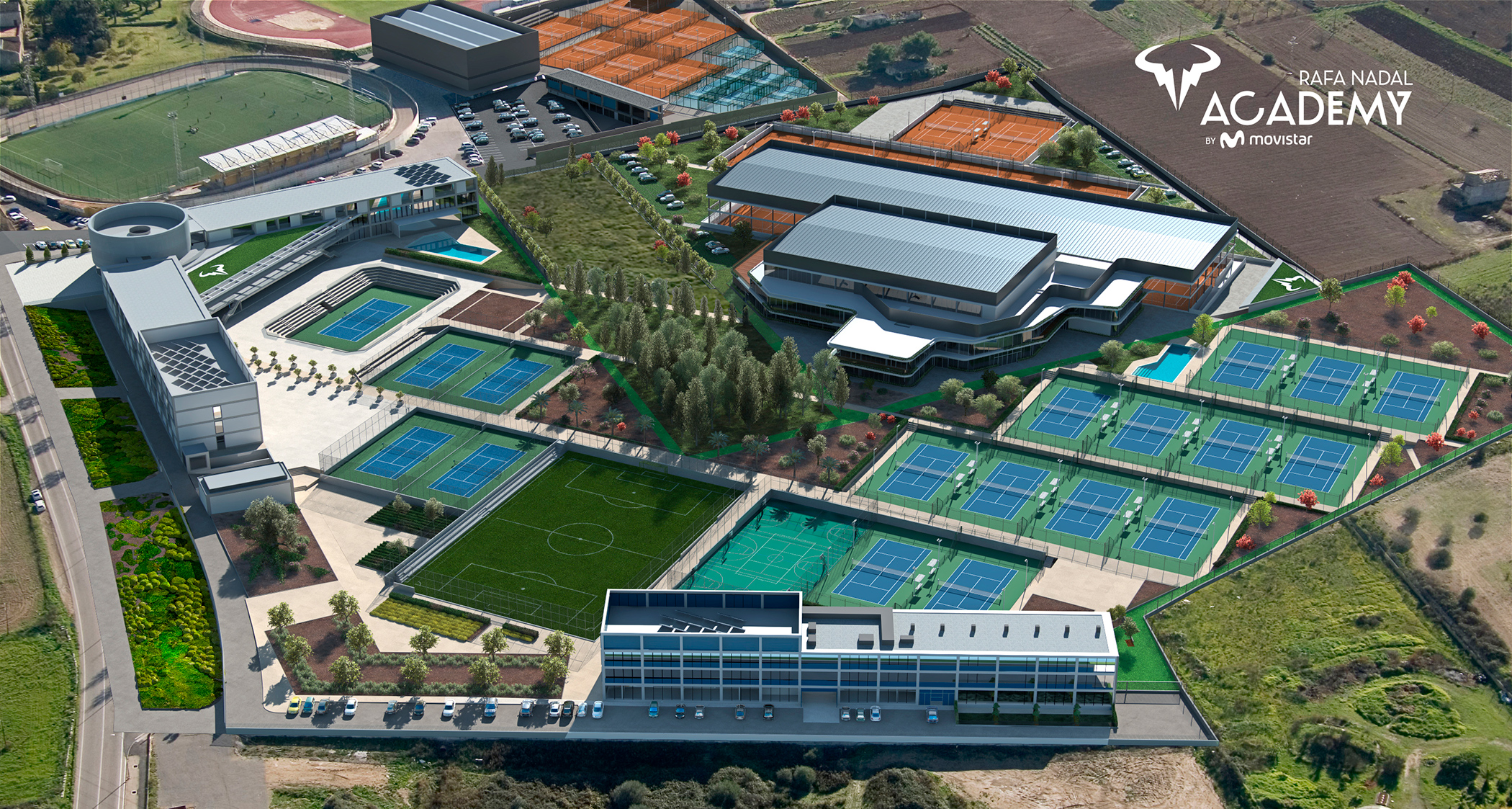 The inaugural event for the academy was attended by Nadal's good friend Roger Federer and other tennis stars. Three years after its initial setup, the academy got permission for expansion. Cities like Mexico and Greece now have the Rafa Nadal Tennis Centre.
Rafael Nadal's records
The tennis icon from Spain dismantled the likes of Roger Federer and Novak Djokovic in several Grand Slam finals over the past couple of decades. By winning the 2020 French Open title, Nadal equaled Roger Federer's record of the most Grand Slam titles at 20.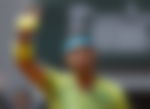 A year later, in 2021, Novak Djokovic also joined Federer and Nadal when he won his 20th major title at Wimbledon by defeating Matteo Berrettini in the final.
The 2022 season saw Nadal emerging triumphant in the tally of major titles as he won the Australian Open and the French Open, bringing his total up to 22. Djokovic tied his record this year after winning the Australian Open. So far, the Spaniard has won 14 French Opens, two Australian Open, two Wimbledon Championships, and four US Open titles.
Read more -??I Could Beat Rafa?- Majestic Wins Fuel Carlos Alcaraz to Issue a Strong Statement About His ?Idol? Ahead of the 2023 French Open
The King of Clay has also clinched a gold medal at the Summer Olympics. In 2008, Nadal defeated Fernando Gonz?lez with a score of 6?3, 7?6(2), 6?3 in the final to win his only medal at the Olympics.
Along with his impressive wins, Nadal has set many records which will likely be untouched for a few more decades. He is the only player to have won 112 matches in one Grand Slam. He has only lost to two players in the Roland Garros, Robin S?derling and Novak Djokovic. The Spaniard is the only player to have maintained a stance in the top 10 for 912 weeks.
Rafael Nadal's French Open dominance
Having familiarized himself with red-dirt during his initial days, Nadal mastered the surface and even developed his game initially to suit the clay. The Spaniard likes to stay in the point by pushing the opponent from corner to corner and there is no better surface than clay to do that.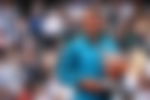 Coming to Nadal's French Open record, he has amassed a total of 14 titles in Paris, the highest by any player on tour. The Spaniard's first French Open crown came in 2005, where he surprised top-seed Federer in the semis. By winning the title, Nadal became the second male player after Mats Wilander to win the French Open in the first attempt.
Rafael Nadal hair transplant
Nadal is universally loved by fans for his intense competitiveness on-court and fighting till the very end without giving up. But, if there's a thing that the Spaniard might have given up on, it's his hair. Since his 20s, Nadal suffered from Male Pattern Baldness - a condition that is often seen in men.
Nadal underwent a hair transplant procedure. It was Follicular Unit Extraction procedure and included a 4,500 graft hair transplant. While Nadal had thin hair post the procedure, the hair loss seemed to have reduced drastically, which meant that the transplant was a success.
Rafael Nadal vs. Novak Djokovic: Head-t0-Head after 2021
One of the most intense rivalries on the ATP tour, Nadal and Djokovic, always ensure to put up their best foot forward while playing against each other, irrespective of the venue. The duo met a couple of times in 2021, with Nadal winning their match-up in Rome Finals while Djokovic winning the most important French Open semi-final contest and later went on to win the title.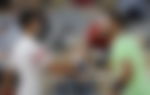 Nadal exacted revenge in the 2022 version, as he ousted his archrival in the quarterfinals of the French Open. It paved the way for the 'King of Clay' to clinch his record 14th Roland Garros title.
Rafael Nadal vs. Roger Federer: Head-to-Head After 2021
The most loved match-up for any tennis fans is the Federer-Nadal contest. While their encounters have been one-sided more often than not, the energy they bring to a tennis court is what pulled many fans to follow the sport.
However, the two haven't played each other too many times since 2017. Their last encounter came in the semi-finals at 2019 Wimbledon Championships, where Federer overpowered Nadal in a four-set contest.
Federer ended his career in the most endearing way possible as he chose to team up with his long-time rival and close friend, Rafael Nadal. The duo faced the Americans Jack Sock and Frances Tiafoe at the Laver Cup. Although they lost the match, it became a moment entrenched in the hearts of tennis fans all around the world.
Rafael Nadal stats
Rafa has been a shining star ever since he turned professional. He played his first ATP match on April 29, 2002. At the age of 15 years and 330 days, Nadal became one of the youngest players to win their debut ATP match. He faced Ram?n Delgado and triumphed in straight sets of 6-4, 6-4. Ever since then, he has become one of the best in the sport.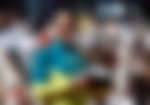 He would go on to not only face his major rival Roger Federer in their first match up, but also win against the Swiss Maestro. They met in the 2004 Miami Masters and set the tone for their rivalry, as he ended up with the upper hand in their head-to-head. Nadal has won 24 out of their 40 matches. He met his other major rival, Novak Djokovic, in 2006 at Roland Garros and won their first match as well. He has won 29 of their 59 matches.
Read more -??It?s Humiliating to Get Injuries??? ? Former Serena Williams? Coach Joins Andy Roddick to Stand Firmly Behind 36-Year-Old Rafael Nadal Following a?Messy?Headline
At the French Open 2022, Nadal clinched the 22nd Grand Slam singles title of his career.
In November 2020, Nadal became the only player to stay in the top 10 of the ATP rankings for 790 consecutive weeks. He broke Jimmy Connors' record in the process.
Rafael Nadal also won a record 14th French Open title in Paris in 2022. Nadal has claimed 36 Masters 1000 titles, with Novak Djokovic leading that record with 38 titles.
The Spaniard has made an appearance in 30 Grand Slam finals, second only to Federer and Djokovic's record of 31 finals. The 2008 Wimbledon final between?Rafael Nadal and Roger Federer?is widely regarded as one of the most iconic tennis matches in the history of the sport.
Rafael Nadal injuries and retirement
Although Rafa is a force to be reckoned with, his career has been riddled with injuries ever since he first turned pro. His first injury in 2003 made him miss his first Roland Garros, his only recorded French Open absence. Some of his most serious injuries came in 2012 and 2021, which forced him to miss several Masters and even Grand Slam events. Moreover, when Nadal lost for the first time in the French Open in 2009, ending a four-year streak, a knee injury played a crucial role in it.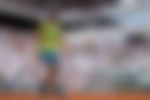 In 2012, he suffered a tear in a tendon in his left knee, which forced him off the tour for seven months and also became a reason for him to miss the US Open and the Australian Open of the following year. In 2021, Nadal started the season with severe back pain and then experienced more injuries in the following months. He missed Wimbledon and the US Open and even many Master's 1000 tournaments. However, he still managed to win the Italian Open.
This year, Nadal, unfortunately, crashed out of the Australian Open in the second round. The bad news increased when Rafa was unable to return to the Tour. He missed the entire clay season, and is set to miss the rest of the 2023 season.
Since he has undergone injuries almost every year in his active years, Nadal's advancing age has turned made it difficult for him to recover from his latest injury. In a recent press conference, the Spaniard shocked the tennis realm by announcing that the 2024 season will probably be his last on the ATP Tour.?
Rafael Nadal Foundation and charity?
Considered one of the leading sports centers in the world for tennis, the Rafa Nadal Academy was?launched in the year 2016 in Manacor, Spain. The academy was built with the intention of providing high-class facilities to aspiring tennis players who want to make it on the big stage.
The inaugural event for the academy was attended by Nadal's good friend and former rival Roger Federer, and other tennis stars. Nadal's academy even pays an ode to the Fedal rivalry. Three years after its initial setup, the academy got permission for expansion. Cities like Mexico and Greece now have the Rafa Nadal Tennis Centre.
Projects undertaken by the foundation include the Rafa Nadal Foundation Center in Spain. The Spaniard has even gone global with the Anantapur Education Center in India. He has also launched various scholarships to aid socially disadvantaged youth.
How to contact Rafael Nadal?
Instagram, Twitter, Facebook, Website
Name

Rafael Nadal

Born

3 June 1986?

Place of Birth

Manacor

, Mallorca, Spain

Nationality

Spanish

Education

Spain

Parents

Ana Mar?a Parera Femen?as; Sebasti?n Nadal Homar

Height

6 ft 1 in (1.85 m)

Weight

85 kg?

Wife

Maria Francisca Perello?

Kids

Rafael Nadal Jr.

Social Media

Instagram

;

Twitter

; Facebook; Website