Rajon Rondo
Rajon Rondo: Net worth, Salary, and Endorsements
Rajon Rondo went down as the 21st overall pick in the 2006 NBA Draft to enter the league. Rondo holds a significant record to his name of being the second only player to have won a championship with both the Los Angeles Lakers and Boston Celtics. 
Rondo was born on February 22, 1986, in Louisville, Kentucky, and attended Eastern High School in his hometown for three years. He excelled in his junior year, gathering averages of 27.9 points, 10.0 rebounds, and 7.5 assists, but transferred to a different school to complete his senior year.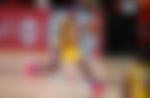 He had already established himself as a top-point guard when he joined Oak Hill Academy and managed to lived up to his expectations as a senior. Rondo averaged a double-double in his final high-school year with 21.0 points and 12.0 assists per game. 
He broke the single-season assist record at Oak Hill and also became the second All-Time bucket-getter in a game when he notched up 55.0 points as a senior. 
Rondo committed to the University of Kentucky after high-school and spent two years there. His promising displays earned Rondo a spot on the SEC All-Freshman team that year, even though Kentucky failed to advance to the final four of the NCAA Tournament. 
Rondo averaged 11.2 points, 6.1 rebounds, 4.9 assists, and 2.1 steals in his sophomore year, a slight improvement from his freshman numbers. However, his 87 total steals during his rookie season still stands as a record in the Kentucky Wildcats' history books. 
Rajon Rondo NBA career 
Rondo decided to forego his remaining two seasons at Kentucky and declared his eligibility for the 2006 NBA Draft. The Phoenix Suns selected him with the 21st overall pick and he went down as the first point guard to be selected in the draft.
Rondo was traded to the Celtics which saw the dawn of a long-term relationship. The Celtics thrived with Rondo on the roster and vice-versa. His Basketball IQ proved to be of great value and he formed a great partnership with Ray Allen and Kevin Garnett at that time. 
The 6'1" point guard was an integral part of Boston's 2008 championship team as he averaged nearly seven assists a game in the finals. His stint with the Celtics ended after 2014, and Rondo found himself leapfrogging between several teams in the association.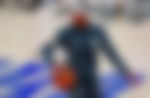 Rajon Rondo followed a similar pattern when he left the Celtics. One year stints with the Mavericks, Kings, Bulls, and the Pelicans seemed to be an underwhelming continuation of what began as an impressive career. 
However, Rondo found back his old-glory when he joined the Lakers in 2018. His massive experience fit in well with the purple and gold's roster and he proved his worth by playing a massive role in the Lakers' 2020 championship quest. 
Major Achievements 
2× NBA champion (2008, 2020)




4× NBA All-Star (2010–2013)




All-NBA Third Team (2012)




2× NBA All-Defensive First Team (2010, 2011)




2× NBA All-Defensive Second Team (2009, 2012)




3× NBA assists leader (2012, 2013, 2016)




NBA steals leader (2010)




NBA All-Rookie Second Team (2007)




Second-team Parade All-American (2004)




McDonald's All-American (2004)
Rajon Rondo NBA Stats 
Rajon Rondo has played for several teams in his NBA career, but fans would always identify him as a Celtic, first and foremost. The level of impact and the reputation he gained during his early years was massive.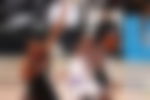 He averaged a career-high 13.7 PPG on two different occasions, and the same applies to his assist-record as well. A lot of this speaks about how consistent the veteran has been in the league. Here are his career-averages as recorded at the end of the 2019/20 regular season. 
| | | | | | | | | | |
| --- | --- | --- | --- | --- | --- | --- | --- | --- | --- |
| G | GS | MP | FG% | FT% | TRB | AST | STL | BLK | PTS |
| 873 | 729 | 31.0 | .458 | .606 | 4.7 | 8.3 | 1.7 | 0.1 | 10.2 |
Rajon Rondo Current Contract
Rajon Rondo signed a two-year contract with the Los Angeles Lakers in 2018. The deal was worth just above $5million and included a player option for 2021. However, upon winning the championship, Rondo decided that he will opt out of the player contract and head into free agency.
Rajon Rondo Net Worth and Endorsements 
Rondo has been an NBA player for several seasons and has inarguably cemented in place in the history books. As of 2020, he would've roughly earned $102,807,152 through his league contracts. Moreover, Celebrity Net Worth estimates Rondo's overall value at $35 million. 
Rondo has a sneaker endorsement deal currently running with Chinese brand 'Anta.' He inked the eight-year deal back in 2014 after previously weakening Nike and Adidas sneakers. He can also be booked for a keynote speech or virtual meetings through athletespeakers.com. 
Rajon Rondo Sneaker Contract
Rondo's current deal with Anta expires only by 2022 and he's been wearing them since the 2014 season. Klay Thompson also endorses the same brand as he signed a massive 10-year-deal with the brand. 
ADVERTISEMENT
Article continues below this ad
Rondo's most popular sneakers are the Anta RR5 and the Anta RR2 which come in shades of red and blue respectively. 
| | |
| --- | --- |
| Age | 34 |
| Marital Status | Dating Latoia Fitzgerald |
| Children | Two |
| NBA Championship Rings | 2 ( 2008, 2020) |
| Nationality | American |
| Height | 6′ 1″ (1.85 m) |
| Weight | 180 lbs (82 kg) |
| Endorsements | Anta |
| Wingspan | 6'7" (2.06m) |
How to contact Rajon Rondo
ADVERTISEMENT
Article continues below this ad
Rajon Rondo Instagram: rajonrondo
Rajon Rondo Twitter: @RajonRondo