Randy Orton

Randy Orton 2022: Net Worth, Salary, & Endorsements
Randall Keith Orton, better known as Randy Orton, is a former member of the United States Marine Corps, and one of the most recognized professional wrestlers currently signed to the WWE. He is a third-generation wrestler, with his father "Cowboy" Bob Orton being a WWE Hall of Famer and his grandfather Bob Orton Sr. also a wrestler.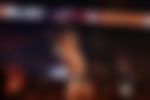 He was discharged from the Marine Corps in the year 2000. Thereafter, he made his professional wrestling debut for the Mid-Missouri Wrestling Association-Southern Illinois Conference Wrestling promotion. His great heritage meant that he was soon signed by the WWE and sent for training to Ohio Valley Wrestling in 2001.
He was soon called up to the main roster along with John Cena, Batista and Brock Lesnar. These men would later form the bedrock of the Ruthless Aggression Era.
Randy Orton Achievements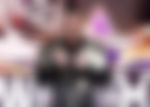 Orton is one of the most prolific wrestlers in the entire WWE. Moreover, he holds the record for being the youngest World Heavyweight Champion in company history, at 22.
In addition, he is a ten-time WWE Champion, a four-time World Heavyweight Champion, a former Intercontinental Champion, a former United States Champion, and also a two-time tag team champion. He became the 18th Grand Slam and 17th Triple Crown champion of the company. Additionally, Randy is a winner of the 2009 and 2017 Royal Rumble events.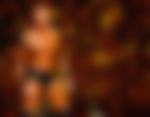 He was also the winner of the 2013 Money in the Bank Ladder match. His 14 reigns with the world Championship put him in the third number on the all-time list along with Triple H, only behind Ric Flair and John Cena's tally of 16. He has also headlined multiple events including Wrestlemania 25 and Wrestlemania 30.
Randy Orton 2022 Net Worth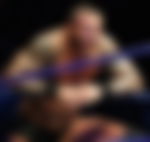 The current net worth of Randy in 2022 stands at $11 million. Moreover, his current salary is estimated to be $4.5 million yearly.
If we include PPV sales, merchandise sales, and royalty bonuses, it goes up to $2.2 million. Randy has a lavish house in St. Charles, Missouri which he bought for $1, 255,000. He owns a black Hummer 2 Dub.
Randy Orton in Evolution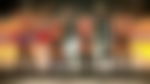 Randy was a part of the iconic Evolution stable. He represented the younger generation along with Batista.
The group was famously led by company veterans Ric Flair and Triple H. He transitioned into his role of a cold-blooded heel as a part of the stable. The four men were heavily pushed by the WWE leading to its prime at Armageddon 2003, where they held all titles on Raw.
At WrestleMania 20, Randy Orton, Ric Flair, and Batista defeated The Rock and Mick Foley in a handicap match. It was as part of the Evolution that Orton became the youngest champion in World Wrestling Entertainment history. However, like all things, Evolution came to an end.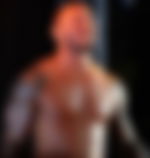 Orton was at the center of it. However, Triple H grew jealous of the success achieved by the young Orton. As a result, he turned on The Viper, with Orton turning face. In the future, Randy would go on to feud with his former Evolution teammates.
Randy Orton Theme Song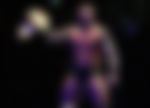 Orton has one of the most iconic theme songs in WWE. It's called "Voices" and has been sung by Rev Theory.
The singer revealed to The Bleacher Report that the song was made exclusively for Randy. He tried to study the cold, dark persona of the Randy Orton character before writing its lyrics which say things like voices talking to Orton and him not being able to escape them. It gives the impression of a killer who can't control his actions or environment.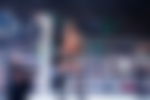 The song fits perfectly with the on-screen evolution of Randy Orton. He is known to be a wrestler who can't be trusted. His friends need to have eyes behind their heads to escape the RKO out of nowhere.
Randy Orton 2022 Charities And Foundations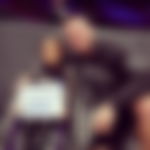 Randy Orton has done a vast amount of charity work throughout his WWE career. In addition, he is involved with the Kids Wish Network, granting wishes to little children.
He is also a regular contributor to the Make-a-wish foundation. Randy is also true to his military roots. He does this by volunteering overseas with Tribute to the Troops.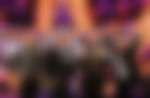 Randy Orton is also regularly involved in the DC Auto Show as a part of the "Randy Orton Experience." He signs autographs and clicks pictures for hours. Randy Orton is truly one of the most charitable stars in the WWE.
How To Contact Randy Orton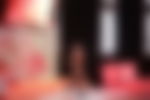 Here are the social media handles of Randy Orton -
Instagram - @randyorton
Twitter - @randyorton
| | |
| --- | --- |
| Real Name | Randal Keith Orton |
| Born | April 1, 1980 (age 41) |
| Height | 6?ft 5?in (196?cm) |
| Weight | 250?lb (113?kg) |
| Parents | Elaine Orton and Bob Orton Jr. |
| Nationality | American |
| Address | 4336 Napa View Ln Saint Charles, MO 63304 US. |
| Marital Status | Married |
| Spouse(s) | Samantha Speno (m.?2007;?div.?2013), Kimberly Kessler (m.?2015) |
| Children | 2 (Brooklyn Rose Orton, Alanna Marie Orton) |
| Relatives | Bob Orton Jr.?(father), Barry Orton?(uncle), Bob Orton?(grandfather) |
| Ring name(s) | Randy Orton |
| Trained By | Bob Orton Jr., Dave Finlay, Mid Missouri Wrestling Alliance, Ohio Valley Wrestling |
| Debut | 18th March 2000 |
| Net Worth | $11 Million |