Rick Hendrick
Rick Hendrick's Net Worth 2023 (Update)
Without a doubt, Rick Hendrick remains one of the most popular and household names in NASCAR. With his knowledge and expertise in motorsports, the Hendrick Motorsports owner has been a massive asset to the sport. Over the years, Hendrick has invested in a number of different ventures.
As per CelebrityNetWorth, Rick Hendrick has a net worth of around $1 billion. It comes as no surprise given how he has been involved in the sport for several decades. He owns the Hendrick Automotive Group which possesses 140 franchises in 14 different states.
ADVERTISEMENT
Article continues below this ad
Although his salary remains unknown with the organizations he's involved in, Hendrick is expected to be doing very well with his investments and assets.
Rick Hendrick's Early Life 
Not many know but Joseph Riddick Hendrick III was once a motorcar driver. Born on July 12, 1949, in Warrenton, North Carolina, Rick began racing at the age of 14. Interestingly, at that very age, he used a self-built 1931 Chevrolet to start drag racing.
As a young man, he often volunteered as a crew member during his travel to race tracks. Hendrick was raised on a tobacco farm near the small community of Palmer Springs, Virginia. In fact, once he was done with his high school, he shifted to Raleigh, North Carolina in order to pursue a co-op program with North Carolina State University and Westinghouse Electric Corp.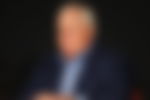 Despite his initial intent to become a tool and die maker, his passion for cars drove him to a different career path and as it is said, the rest is history.
Rick Hendrick's family and Personal life
Rick Hendrick was blessed to have amazing parents in the form of Joseph and Mary Hendrick. While his father Papa Joe was a tobacco farmer, his mother taught Sunday school. In their younger days, Rick Hendrick and his brother John Hendrick used to help out their father on the farm.
As far as his relationship is concerned, Rick Hendrick is married to his wife Linda. The couple met at an ice cream parlor and have since enjoyed each other's company. They were blessed with two beautiful children; Lynn and Ricky. While son Ricky was fond of racing cars like his father, he, unfortunately, lost his life in a plane crash in 2004.
The crash saw nine more people deceased including Rick Hendrick's brother John and two of John's nieces. It was a big blow for the Hendrick family and also for Hendrick Motorsports as the crash also involved the loss of some of his most loyal business associates.
Rick Hendrick's Career Highlights
Recognized as one of the giants in the automotive industry, Rick Hendrick was a dynamic character right from a young age. In 1976, he became the youngest Chevrolet dealer in the country after taking over a store in Bennettsville, North Carolina.
Since his taking over, he turned the struggling store into a profitable one, before forming the Hendrick Automotive Group. Based out of Charlotte, North Carolina, it is home to more than 10,000 employees and is the largest privately held dealership group in the country.
In 1984, Rick Hendrick founded his NASCAR Cup Series team Hendrick Motorsports which has turned out to be a massive success in the sport. HMS became the winningest team in the competition in May 2021, a record held for over 60 years by Petty Enterprises.
https://twitter.com/TeamHendrick/status/1399516251236540418?s=20
Not just that, Hendrick Motorsports holds almost every major statistical record including championships, points-paying victories, pole positions, and laps led. Along with this, Rick Hendrick also boasts of being NASCAR's all-time leader in national series championships with 18 overall to his name.
While not many know, Rick Hendrick drove in two races during the 1987 and 1988 Winston Cup Series. For his enormous contribution to the sport, he was inducted into the NASCAR Hall of Fame in 2017 and the International Motorsports Hall of Fame in 2013. In 2014, he was also honored with the Automotive News Lifetime Achievement Award.
Rick Hendrick's  Endorsements 
Given Rick Hendrick's reputation in the automobile and motorsport industry, he has been able to amass a large portfolio of big-name sponsors. Some of them include Ally, Axalta, Chevrolet, Hooters, Valvoline, Siemens, UniFirst, NAPA, and many more. Owing to such reputed endorsers, Hendrick Motorsports remain one of the financially strong teams in NASCAR.
Does Rick Hendrick have Charity?
Rick Hendrick has always believed in giving back to the support and has been active in various ways in doing so. Being a Leukemia survivor himself, he has helped in generating millions of dollars in support of countless causes. In fact, along with his wife Linda, he started a not-for-profit Hendrick Family Foundation in 2016 which continues the philanthropic activities carried out by the Hendrick Marrow Program.
The Hendrick Marrow Program was started in 1997 by Rick Hendrick after he was diagnosed with leukemia. While he was lucky to not need a marrow himself, his intention with this program was to help other patients find a marrow match. In collaboration with Be The Match Foundation, the program helped in easing the life of over 8,000 patients.
https://twitter.com/JennaFryer/status/1499149176013271042?s=20
In fact, the Hendrick Marrow Program is responsible for raising more than $12 million. At the same time, it has helped in adding more than 100,000 marrow donors to the Be The Match Registry. On the other hand, the annual Learn Live Hope charitable golf tournament which turns out to be Hendrick Family Foundation's signature event, has been a fruitful one, especially in 2022.
It then generated over $1.3 million to help various organizations. Another example of Rick Hendrick's charity initiatives also came in 2022 when he committed$200,000 to Samaritan's Purse. The donation came with the purpose to support disaster assistance amid the humanitarian crisis caused by the conflict between Ukraine and Russia last year. While Hendrick has done noble work over the years, there was a time when his actions were questionable.
Rick Hendrick in Controversy
During Rick Hendrick's growing days as an auto dealer and stock car team owner, he faced a dicey situation in 1996. At the age of 47, he was indicted by a grand jury in Asheville on 13 counts of money laundering, one count of conspiracy, and one count of mail fraud.
As per the indictment, Hendrick was allegedly guilty of bribing executives of American Honda to receive preferential treatment in getting automobiles and dealerships. The indictment came in place after a former American Honda sales executive Stanley James Cardiges testified in a trial in March 1995. Back then, he acknowledged Hendrick's help in buying two homes.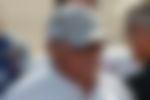 While Hendrick tried to maintain his innocence, he kept fighting a gruesome battle with leukemia then. Eventually, in 1998, he was sentenced to one year of home detention, three years of probation, and a penalty of $250,000 for his participation in the bribery and kickback scandal.
During the time he served his home confinement, Hendrick was disallowed to take part in his auto dealership business and NASCAR operations.
Rick Hendrick's Car collection
It is no secret that Rick Hendrick has immense love and passion when it comes to cars. Over the years, the car enthusiast has not only built enormous wealth but also a fabulous collection of cars. In fact, he has some of the finest Corvette collections in the world.
As per Detroit Free Press, Hendrick owns 210 of the rarest cars parked in the Hendrick Heritage Center. In the 58,000-square-foot building, he has amassed a collection of 120 Corvettes. Among those are the 2020 C8 Corvette Stingray, Corvettes built from 1955 to 1957, and the first ZR1. Not only that, two Corvettes owned by King Leopold III of Belgium and one by Mexico President Gustavo Diaz Ordaz also belong to Hendrick.
Another famous addition to his collection is a 1967 Corvette, once owned by the late singer, songwriter, and musician Roy Orbison. Other than Corvettes, the collection includes the Chevrolet Lumina used in the movie Days of Thunder and a Camaro once in possession of baseball legend Reggie Jackson. However, his favorite car remains a 1931 Chevrolet built by Hendrick and his father.
Truly, the Heritage Center is a delight to get a tour of and witness some of the finest cars in the world. Other than housing cars, it also contains a replica of Hendrick's father's general store and the gas station where he met his wife, and the bank where his mother worked.
Rick Hendrick's House 
Rick Hendrick lives in a grand mansion in Charlotte, North Carolina, showcasing his legendary stature. He owns a six-bedroom house possessing 12,000 square feet of space. Amazingly, it was built in 2000 and was bought for around $3.6 million by Hendrick.
In fact, the lot that the mansion sits on is around 1.62 acres. The house has seven bathrooms, a fabulous pool, fireplaces, and plenty of other gorgeous architectural structures. Currently, he lives at the mansion with his wife, Linda. The house is located in Mecklenburg County.
Rick Hendrick's Drivers
Being one of the giants in the NASCAR Cup Series, Rick Hendrick's team has a strong lineup in the competition. Kyle Larson, Chase Elliott, William Byron, and Alex Bowman form a formidable team to compete for Hendrick Motorsports. While Elliott and Larson have had a taste of winning the championship, Byron and Bowman have done decently well.
Elliott drives the #9 car and was the Cup Series winner in 2020. On the other hand, Kyle Larson won the title a year later and has been one of the most competitive drivers since. Byron has had a terrific 2023 season so far with four wins to his name. With injuries hampering Elliott's and Bowman's playoff chances this campaign, Rick Hendrick would be relying heavily on Larson and Byron to make it big.
Rick Hendrick's Assets
In addition to owning a gorgeous mansion and some wonderful assets, Rick Hendrick also has a stake in JR Motorsports. The team primarily competes in NASCAR Xfinity Series and is co-owned by Dale Earnhardt Jr, her sister Kelley Earnhardt Miller and former racer L.W. Miller.
https://twitter.com/CharlieD04/status/769196221244305409?s=20
While owning motorsports teams and a great mansion is not enough, Hendrick has a marvelous yacht to his name too. The $35 million worth of yacht is named "Wheels" and it has a running cost of around $3 million.  Easily, it can accommodate 12 guests in 6 luxurious cabins as it features top-of-the-line engineering. In fact, because of its stunning amenities, the NASCAR mogul graciously allowed Jimmie Johnson to use it for his honeymoon.
In addition to his beautiful yacht, Rick Hendrick also owns two jet aircraft, two turboprop aircraft, and one helicopter. One of his famous planes is the Gulfstream V. It is worth around $30 million with a capacity of 14 passengers and possesses the ability to stay airborne for up to 14 hours.
Rick Hendrick's Social Media Accounts
ADVERTISEMENT
Article continues below this ad
Despite being a popular figure, Rick Hendrick limits his presence on social media. Currently, Mr. H has a profile on Twitter but his not an avid user of the platform. He surely doesn't fancy being on other platforms much and prefers to update through Hendrick Motorsports' official website as and when needed.
ADVERTISEMENT
Article continues below this ad
| | |
| --- | --- |
| Full Name | Joseph Riddick "Rick" Hendrick III |
| Popular Name | Rick Hendrick |
| Birth Date | July 12, 1949 |
| Birth Place | Warrenton, North Carolina |
| Age | 74 years |
| Height | 5' 6" / 168 cms |
| Weight | 198 pounds/ 98 kg |
| Parents | Joseph and Mary Hendrick |
| Siblings | John Hendrick |
| Nationality | American |
| Ethnicity | White |
| Net Worth | $1 billion |
| Salary | Unknown |
| Spouse | Linda Hendrick |
| Relationship/Marital Status | Married |
| Children | Ricky Hendrick (deceased) and daughter Lynn Carson |
| Profession | NASCAR team owner |
| Team | Hendrick Motorsports |