Rick Pitino
Rick Pitino 2021: Record, Net Worth, and Salary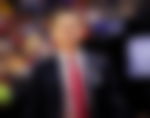 Rick Pitino is one of the most popular names in NCAA basketball right now. Currently coaching the Iona Gaels, Pitino is a legendary figure, who has had three decades of coaching in the NCAA, NBA, EuroLeague, and national teams.
Rick Pitino Record
ADVERTISEMENT
Article continues below this ad
Rick Pitino is one of the most well-travelled coaches in NCAA basketball. He started his career as an assistant at Hawaii and had another tenure as assistant under Jim Boeheim at Syracuse before getting his first head coaching role at Boston University. Pitino stayed only five years but helped them win their first ever regular season titles.
Pitino then departed for the NBA and was an assistant coach to Hubie Brown at the New York Knicks. He stayed for two years and went back to coaching college ball at Providence, before returning to the Knicks as the head coach.
He immediately helped the Knicks to break their playoff barren run. In his second season, the Knicks became one of the best team in the Eastern Conference, but he left because of differences with GM Al Bianchi.
Pitino then returned to the NCAA with the Kentucky Wildcats. He broke their 18-year wait for an NCAA tournament title and helped them return to greatness. He left with a 219-50 record.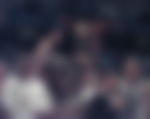 But his tryst with the NBA wasn't over just yet, as he took over the Boston Celtics after leaving Kentucky. Pitino struggled a lot and had an embarrassing 102-146, before resigning midway through his fourth season.
Once again, he returned to the NCAA, this time with the Louisville Cardinals. During his 16 years with the Cardinals, they became one of the best teams in the country and also won an NCAA title in 2013. But scandals unveiled at the end of his time with them, and it led to the title being vacated, and eventually led to his dismissal too. It was a terrible end to an amazing tenure, which he ended with a 416-143 record.
He then joined Panathinaikos and won them the Greek League twice in two years, before returning to his home with Iona College for a final coaching job before retiring. He currently has an 8-5 record with the Gaels.
Pitino has also served as the head coach for the Puerto Rico national team and the Greece national team.
Rick Pitino 2021 net worth
Celebrity Net Worth estimates Rick Pitino's net worth to be around $45 million. With a salary of just over $1 million, Pitino wasn't interested in taking a huge payday for what is likely to be his final head coaching job.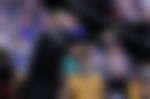 Rick Pitino charity and foundation
Rick Pitino, along with his wife, JoAnne, founded the Daniel Pitino Foundation in memory of their infant son Daniel, who passed away due to a heart condition in 1987. Their main goal is to help children's charities, and they have raised over $10 million so far.
Some of their initiatives include funding for research for SCN8A, an epilepsy disorder, providing cardiac care for over 5000 children, and his annual Charity Golf Tournament.
ADVERTISEMENT
Article continues below this ad
How to contact Rick Pitino?
Rick Pitino on Twitter: @RealPitino
| | |
| --- | --- |
| Age | 68 |
| Nationality | United States |
| Birth Date | September 18, 1952 |
| University | Iona College |
| Family | Married with five children |
| Weight | 154 lbs |
| Height | 5'10 |
| Teams Coached | Hawaii (assistant), Syracuse (assistant), Boston University, New York Knicks (assistant), Providence, New York Knicks, Kentucky, Boston Celtics, Louisville, Panathinaikos, Iona College |
| Record | 778-276 |
| Championships | 1 |
ADVERTISEMENT
Article continues below this ad