Roger Federer
Roger Federer 2022: Net Worth, Salary, and Endorsements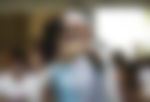 Roger Federer is a name that stands out not just in tennis, but across the entire sporting world. Federer, born on August 8, 1981, stands at the summit of the men's tennis world with a (joint) record for the number of Grand Slam titles won (20) in the singles division.
He is the maker and the breaker of innumerable other records and is also one of the highest-earning athletes in the world.
ADVERTISEMENT
Article continues below this ad
Roger Federer's family is based in Basel, Switzerland, and he was born to Robert and Lynette Federer. His father is a Swiss-German from Berneck and his mother is an Afrikaner from South Africa.
Federer has more than 20 million followers on social media, including 12.7 million on Twitter and almost 9 million on Instagram.
Roger Federer Networth 2022
He has often been on the top 10 of the Forbes' list of the world's highest-paid athletes, and is currently on the seventh spot, with total earnings of $190 million. According to Celebrity Net Worth, Federer's net worth is around $550 million.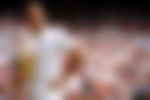 Roger Federer Records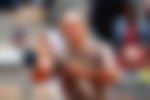 Federer has won a record 20 Grand Slam titles, including eight Wimbledon titles and six Australian Open titles. Apart from that, he has won a record five consecutive US Open titles, as well as a solitary French Open title in 2009.
He is one of the eight men to have achieved a Career Grand Slam and a record 31 singles Grand Slam finals in the men's division, including ten consecutive times, from the 2005 Wimbledon Championships to the 2007 US Open.
Federer has also etched his name on a record 6 ATP Finals titles, and 28 ATP World Tour Masters 1000 titles. He has also won a record 23 ATP World Tour 500 titles.
At the US Open 2019, Roger Federer became the oldest major quarter-finalist since 39-year-old Jimmy Connors made the semi-finals of the 1991 US Open. At Wimbledon 2021, he became the oldest in the Open Era.
Federer and Nadal played in every French Open and Wimbledon final from 2006 to 2008. The Swiss maestro has recorded 10 Grand Slam losses against Nadal, who is now tied with Federer for 20 Grand Slam titles.
Roger Federer injury and knee surgery
Roger Federer was suffering from an injury on his right knee and he underwent surgery for the same in February 2020. He then underwent another knee surgery in June and ended his 2020 season.
Federer's desire to return to tour with the Australian Open in 2021 had to, unfortunately, be pushed aside as he simply didn't have enough time for recovery. The Swiss star made a comeback at the 2021 French Open, followed by a quarter-final run at Wimbledon Championships.
Post Wimbledon, Federer found the need to have yet another knee surgery and pulled out of the rest of the ATP tour.
Roger Federer Australian Open 2022
Owing to the knee injury Federer faced after Wimbledon 2021 and the subsequent surgery, he had to be away from the sport for a significant amount of time. Also, the Swiss star mentioned that he went under the knife in order to lead a normal life with his family post-retirement.
With his recovery currently in progress, Federer couldn't play the 2022 Australian Open.
Roger Federer Wimbledon 2022
If Federer's recovery goes as per schedule, he might be able to make it to the grass-court season of the 2022 ATP tour. However, the 20-time major champion revealed in an interview that it would be a big surprise if he makes it to Wimbledon this year.
Going by Federer's comments, his appearance at Wimbledon is a big question, and it only goes on to shed light on the difficulty of recovering from a surgery at the age of 40.
Roger Federer Wife (Age, Networth, Nationality)
Federer's wife is Miroslava Vavrinec, known as Mirka. The couple met each other for the first time during 2000 Sydney Olympics. After dating each other for nine years, they got married at Wenkenhof Villa in Basel.
Mirka was born in erstwhile Czechoslovakia. Her family migrated to Switzerland when she was 2 years old. Having met the legendary Martina Navratilova at a young age, Mirka's fascination turned to tennis.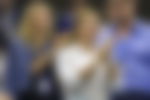 Mirka turned pro in 1998. However, her tennis career was short-lived due to a foot injury that continued to haunt her during matches.
By the end of her career, Mirka's earnings on the pro tour were calculated to be around $262,000.
Roger Federer Kids
In 2009, Mirka Federer gave birth to identical twin girls - Myla Rose and Charlene. Five years later, the dynamic couple were blessed with yet another set of identical twin boys named Leo and Lenny.
Myla and Charlene began to follow Federer for his matches across the professional tour. They were present in the player box and witnessed their father clinch various titles.
Coming to Lenny and Leo, their first tennis appearance came at the 2017 Wimbledon Championships, where Federer won his 19th Grand Slam title. After defeating Marin Cilic in straight sets, Federer sat on his chair and got emotional looking at his four children.
Why did Roger Federer pull out of French Open 2021
The 2021 French Open garnered huge attention as it marked the comeback of Federer in a major tournament, for the first time since the 2020 Australian Open. The Swiss Maestro lived up to the expectations by playing pitch-perfect tennis and reached the fourth round, where he was due to play Matteo Berrettini.
But Federer's match against Dominik Koepfer in the third round took a toll on the Swiss' body as he couldn't recover completely after being on court for more than 3.5 hours.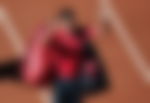 As a result, Federer pulled out of his pre-quarters match and ended his French Open run.
Roger Federer retirement
Ever since his short-stinted 2021 run, more questions were asked of Federer about his future. The Swiss Maestro remained honest and revealed that the end is near. After the third knee surgery in the latter half of 2021, Roger wanted to see if he could compete with the best for one last time before calling it quits.
One could assume that the end is quite near for Roger Federer's stint as a tennis player and more details concerning the same will be understood by the end of 2022 season.
Roger Federer Endorsements 2022
Rolex is one of Roger Federer's oldest endorsers. Rolex struck an endorsement deal with Federer worth a reported $15 million. He also has tie-ups with major companies such as the Japanese clothing company Uniqlo, Swiss companies like Credit Suisse, Lindt, Sunrise, and Jura Elektroapparate.
Federer's Uniqlo deal is reportedly worth almost $300 million according to ESPN and the Italian tennis journalist Vincenzo Martucci from Sports Senators.
He also has endorsements with tennis equipment manufacturers Wilson and the motor sporting and car selling giant Mercedes-Benz. His other endorsements include Gillette, Barilla, Rimowa, Sunrise, On, and Moët & Chandon. Roger Federer also partnered with Nike. 
He regained the Roger Federer logo from Nike in March 2020. He has also previously partnered with NetJets, Emmi AG, and Maurice Lacroix. His off the court earnings from marketers are much higher than many other athletes.
Roger Federer Foundations and Charity
According to Forbes, Federer has amassed a whopping $130 million in prize money over his long and illustrious career, which has seen him win 102 titles and he's still going strong. The Swiss maestro has also accumulated more than $50 million in charity for his foundation. His charity has provided for one million children in Africa.
His charity foundations include Elton John AIDS Foundation, Humpty Dumpty Foundation, Make-A-Wish Foundation, Mines Advisory Group, Roger Federer Foundation, and Small Steps Project.
ADVERTISEMENT
Article continues below this ad
He is among the only three players to have won over 100 million dollars in prize money in tennis (Novak Djokovic and Rafael Nadal being the other two).
How to contact Roger Federer?
ADVERTISEMENT
Article continues below this ad
| | |
| --- | --- |
| Age | 40 |
| Height | 6 ft 1 in |
| Weight | 85 kg |
| Marital Status | Married  |
| Spouse | Miroslava 'Mirka' Federer |
| Address/Residence | Bottmingen, Switzerland  |
| Nationality | Swiss |
| Endorsement | Uniqlo, Rolex, Wilson, Credit Suisse, Lindt, Sunrise, Mercedes-Benz, Sporting goods and Barilla, Rimowa, Moet and Chandon. |
| Networth | $450 million |
| Birthdate | August 8th, 1981 |
| Agent | Tony Godsick |
| Coach | Ivan Ljubicic |
| Records/Achievements | 20 Grand Slam titles |