Romain Grosjean
Romain Grosjean 2021: Net Worth, Salary and Endorsements
French F1 driver, Romain Grosjean has had two stints in Formula One. He made his debut in 2009 for Renault after the Crashgate controversy saw Nelson Piquet Jr lose his seat. Going up against a driver of Fernando Alonso's calibre could not be easy and his statistics were underwhelming.
He stepped away from the sport for two years before being recalled by the Lotus F1 team. He stayed with Lotus for four years before joining newcomers Haas in 2016.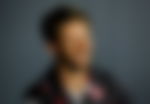 On-track Achievements
After a disappointing run in 2009, his fortunes changed for the better from 2012 onwards. A maiden point-scoring finish in China was followed by a maiden podium in Bahrain. Grosjean went on to take two mode podiums in Canada and Hungary.
However, he earned himself a reputation for being a 'first lap nutcase', as Mark Webber put it. The 2012 Belgian GP was proof of the pudding when he instigated a massive pile-up. As a result he was slapped with a one-race ban.
2013 was a slightly better season as the Frenchman racked up six podiums that year. Since then, he has only mustered one more podium, at the 2015 Belgian GP with 3rd place.
After joining Haas, he has had up and down results and finished the championship in 13th twice. In 2018, he ended the season in 14th place. It was a shame because Haas had demonstrated that they had a strong car.
However, silly mistakes and other teams stepping up their game, cost Haas dearly.A year later, Haas F1 had not moved up the order, and their drivers' performances did not help.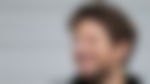 Romain Grosjean's Endorsements
Grosjean is partners with Richard Mille, Christian Roth, Seier Capital and Bell Helmets. As of 2019, Grosjean's salary is $ 2.6 million.
Charity
The Frenchman has participated in numerous charity events and auctioned off a few of his belongings for charity.
| | |
| --- | --- |
| Age | 33 |
| Marital Status | Married |
| Residence | Geneva |
| Nationality | France |
| Team | Haas |
| Endorsements | Richard Mille, Christian Roth, Bell, Seier Capital |
| Championships | 0 |
| Annual Salary | $2.6 million |
| Net Worth | $20 milliom |
| Birthday | 17th April |