Ronda Rousey

Ronda Rousey 2022: Net Worth, Salary, and Endorsements
Ronda Rousey is an American mixed martial artist, professional wrestler, Olympic level judoka, and actress. She is widely considered as one of the biggest names in combat sports with a humongous mainstream appeal.
At the 2008 summer Olympics, Rousey became the first American woman to win an Olympic medal when she landed a bronze. Post this, she began an extremely successful MMA career that made her a force to reckon with. She holds a career win-loss record of 14-2.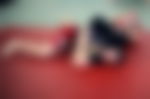 However, her real fame came in the Ultimate Fighting Championship (UFC). She became the first female fighter to sign with the promotion in November 2012. UFC President Dana White himself announced her as the first UFC Women's Bantamweight Champion.
Rousey would go on a much-publicized undefeated streak in the UFC that saw her win six straight fights. Three of these were by knockout and three by submission. However, like all good things, Rousey's incredible streak came to an end.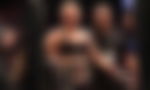 In a move that shocked the entire world, she was knocked out by Holly Holm in the second round in 2015. Rousey lost another fight in 2016 to Amanda Nunes which ended her UFC career.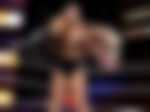 However, things were not yet over for 'The Baddest Woman on the Planet.' Many rumors linked her to a possible appearance in WWE. The biggest clue came at WrestleMania 2015.
As The Rock was deriding Stephanie McMahon and Triple H who were known as The Authority in the ring, McMahon proceeded to hit a tight slap on the people's champ. She proceeded to taunt him that he wouldn't dare slap a woman in the ring.
The Rock stepped out and returned with Ronda Rousey who was seated in the audience. Rousey would beat the life out of Triple H in one of the most iconic scenes in WWE. She also cleared Stephanie off the ring.
Very soon she would sign a permanent contract with the WWE. In fact, she gained a prominent position on the roster. At WrestleMania 34, she teamed up with Kurt Angle to take on Triple H and Stephanie McMahon.
After that, she won her first Raw Women's Championship defeating the irresistible force Nia Jax. Her reign with the Raw Women's Championship went all the way to WrestleMania.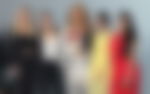 There, she was once again part of history as she took part in the first all-women WrestleMania main event alongside Charlotte Flair and Becky Lynch. Rousey lost her title to Lynch at the biggest stage of them all. She hasn't been seen in WWE ever since.
Soon, after this PPV, Rousey took hiatus from in-ring action as she noted that she is planning to start a family with his husband, Travis Browne.
Eventually, Rousey and Browne announced the birth of their first child on September 27 with an Instagram photo of Rousey wearing the girl in a baby sling and sharing the name: La'akea Makalapuaokalanip?
Rousey finally returned to action at the Royal Rumble 2022 premium live event. 'Rowdy' entered at No. 28 eliminated 4 people and won the match. She will now challenge Charlotte Flair for the SmackDown Championship at WrestleMania? 38.
Ronda Rousey 2022 Achievements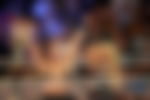 Ronda Rousey has numerous achievements in both the UFC and WWE.
She was the first female signed to a UFC contract and the first UFC Women's Bantamweight Champion. This also made her the first female champion of the UFC. She is also the first female inductee into the prestigious UFC Hall Of Fame.
Ronda also has some unique accomplishments in WWE. She is the second longest-reigning Raw Women's Champion at 231 days in total. Rousey was also a part of the first all-women main event of WWE's biggest event, WrestleMania.
However, her biggest achievement in 2022 came when she entered the women?s Royal Rumble match and went on to win her first-ever Rumble match.
Ronda Rousey 2022 Net Worth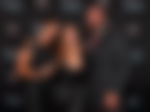 Ronda Rousey has a net worth of $13 million in 2021. She also bagged a reported $1 million a year from her WWE contract, making her the highest-paid female wrestler in the company, heads, and shoulders above all her opponents.
Ronda Rousey 2022 Charities and Foundations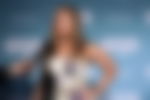 Rousey supports charities that deal with hunger and mental health issues. This has to do with how she lost her father to suicide when she was just eight years old.
One of these organizations is the Didi Hirsch Mental Health Services, which provides free counseling for eating disorders and general mental health services for those who can't afford them.
Rousey has also supported FreeRice, a United Nations World Food Programme initiative that donates rice to those in need. For every correct response that people give to simple questions on its website, the organization donates 10 grains of rice. Rousey promoted this cause during her UFC days, helping feed up to 100,000 people.
How to Contact Ronda Rousey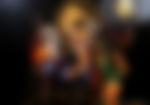 These are Ronda Rousey's social media handles -
Instagram - @rondarousey
Twitter - @rondarousey
Real Name
Ronda Jean Rousey
Born
February 1, 1987 (age 35)
Height
5?ft 7?in (170?cm)
Weight
134?lb (61?kg)
Parents
AnnMaria De Mars, Ron?Rousey
Nationality
American
Ancestry
English, Polish, Trinidadian, Venezuelan
Address
7229 Atoll Avenue San Fernando Valley, CA?91605
Marital Status
Married
Spouse(s)
Travis Browne?(m.?2017)
Children
One
Ring name(s)
Ronda Rousey
Trained By
Brian Kendrick, Goldust, Kurt Angle, Natalya Neidhart, WWE Performance Center
Debut
8th April 2018
Net Worth
$13 Million
Mixed martial arts career
Division
Featherweight?(2010?2011), Bantamweight?(2012?2016)
Reach
68?in (173?cm)
Style
Judo
Fighting out of
Santa Monica, California, U.S.; Venice, California, U.S.
Team
Glendale Fighting Club, Gokor Hayastan Academy, SK Golden Boys
Trainer
Grappling:?Gene LeBell,?Rener Gracie,?Gokor Chivichyan,?AnnMaria De Mars; Boxing: Edmond Tarverdyan
Rank
6th dan black belt (Judo)
Years active
2010?2016 (MMA)
Mixed martial arts?record
Total
14
Wins
12
By?knockout
3
By?submission
9
Losses
2
By?knockout
2
Amateur?record
Total
3
Wins
3
By?submission
3
Losses
0
Medals
Sport
Women's judo
Olympics
Bronze - 2008 Beijing (70 kg)
World Championships
Silver - 2007 Rio de Janeiro (70 kg)
Pan American Games
Gold - 2007 Rio de Janeiro (70 kg)
Pan American Championships
Gold - 2004 Isla Margarita (63 kg), Gold medal - 2005 Caguas (63 kg), Silver medal - 2006 Buenos Aires (63 kg), Bronze medal - 2007 Montreal (70 kg)