Ronnie Coleman
Ronnie Coleman Net Worth 2023
Bodybuilding icon Ronnie Coleman during his prime days, had many sponsorships and endorsement deals. However, owing majorly to various surgeries and depleting physical health, Coleman now does not endorse anyone else's products anymore. But he has not stayed completely away from connecting with the public through products. Coleman launched his product line called the Ronnie Coleman signature series in 2011. Myo-Blitz, Resurrect-PM, Testogen-XR, and Pro-Antium are some of his products. As of 2023, Ronnie's net worth is estimated to be around $10 million.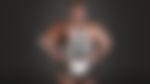 Early Life of Ronnie Coleman
In the early years of his life, Ronnie Coleman was as distant from bodybuilding as possible. In college, he used to play football as a middle linebacker. After completing his graduation with a BSc in accounting, Coleman failed to land a job in the domain. He then started working at a local Domino's Pizza outlet. Because of his poor financial conditions, Ronnie would eat the complimentary pizza every day. In 1989, Ronnie joined as a police officer in Arlington, Texas. Coleman worked as a police officer until 2000 and remained a reserve officer until 2003.
Ronnie Coleman's family, wife, and children
Apart from being?the King?of the bodybuilding world, Coleman has been a loving son, husband, and father. On May 13, 1964, Ronnie Coleman was born to Jessie Benton in the American State of Louisiana. No information has ever been disclosed about his father. Coleman also has two elder siblings named Alain Lemieux and Richard Lemieux.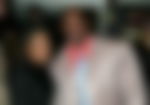 Over the course of his life, Ronnie Coleman has married twice. He first married a French-Lebanese personal trainer, Rouaida Christine Achkar, on 28th December 2007. Before their wedding, the couple had been in a relationship for nine years. However, soon after their wedding, the couple called it quits. It was until nearly a decade later that Coleman gave relationships another chance. He dated another personal trainer, named Susan Williamson. After dating for a short time, the couple tied the knot on April 11, 2016.
Additionally, Ronnie Coleman is a proud father to six kids. His two eldest daughters, Jamileah and Valencia, are from his first marriage with Achkar. He has four children from his second marriage. His two sons are from Williamsons' previous relationship, whereas, the two youngest daughters are fathered by Coleman.
Bodybuilding career
In 1989, a fellow officer convinced 'Big Ron' to join a local gym called 'Metroflex,' which was owned by amateur bodybuilder Brian Dobson. Looking at Ronnie's physique, Dobson offered him a lifetime membership in the gym in exchange for a chance to train him for an upcoming competition. Coleman agreed to the terms and began preparing for the 1990 Mr. Texas bodybuilding competition. When the time came, not only did Coleman secure 1st place in the heavyweight category, but he also took home the overall champion medal. Thus began one of the most successful bodybuilding careers of all time.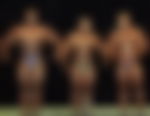 In 1991, Coleman won one of the most coveted amateur bodybuilder competitions in the world. He won the crown at the 1991 Mr. Universe competition, automatically qualifying for the biggest competition of them all ? Mr. Olympia. But success did not come easy here. In his first year of competing in Mr. Olympia, Ronnie did not even rank. He finished in 15th place in 1994. The following year, Coleman improved by five places and finished 10th. In the coming years, Coleman kept improving his ranks at a steady pace.
In 1998, when Dorian Yates retired, Kenneth Wheeler was the favorite to win the coveted title. But Ronnie had other plans as he edged Wheeler by three points to win his first-ever Mr. Olympia title. By doing so, he also became only the 10th man to win the competition. For the next seven years, Coleman successfully defended his title. The eight consecutive titles meant Coleman would tie Lee Haney to become the winningest Mr. Olympia ever. In 2006, Jay Cutler defeated Ronnie to dethrone 'The King,' who eventually retired in 2007.
Bodybuilding Achievements of the 'Big Ron'
1990 Mr. Texas (Heavyweight & Overall)
1991 World Amateur Championships (Heavyweight)
1995 Canada Pro Cup
1996 Canada Pro Cup
1997 Grand Prix Russia
1998 Night of Champions
Toronto Pro Invitational
Grand Prix Finland
1998 Mr. Olympia
Grand Prix Germany
1999 Mr. Olympia
World Pro Championships
Grand Prix England
2000 Mr. Brody Langley
Grand Prix England
World Pro Championships
2000 Mr. Olympia
2001 Arnold Schwarzenegger Classic
2001 Mr. Olympia
New Zealand Grand Prix
2002 Mr. Olympia
Grand Prix Holland
2003 Mr. Olympia
Grand Prix Russia
2004 Mr. Olympia
Grand Prix England
Holland Grand Prix
Grand Prix Russia
2005 Mr. Olympia
2006 Grand Prix Austria?IFBB, 2nd
Grand Prix Holland ? IFBB, 2nd
Grand Prix Romania?IFBB, 2nd
Mr. Olympia?IFBB, 2nd
2007 Mr. Olympia?IFBB, 4
2014 YouTube Silver Creator Award
2016 Inducted into the International Sports Hall of Fame
2021 Arnold Classic Lifetime achievement award
Ronnie Coleman and his several injuries and existing health issues
Despite being a successful bodybuilder, Coleman has struggled with body injuries throughout. He first hurt his back while powerlifting when he was in high school. This was followed but another injury while playing football in college. But, a major blow came when Coleman herniated a disc while working out in 1996. Furthermore, not attending to the injury and only visiting a chiropractor for relieving the pain worsened Coleman's condition. It wasn't until his retirement in 2007 that the bodybuilding beast decided to seek medical help.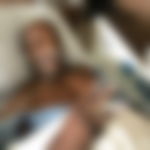 Since then, Ronnie Coleman has undergone 13 surgeries, performed on his neck, hips, back, shoulder, etc. These surgeries also include two hip replacement surgeries. Unfortunately, these surgeries did more harm than good and worsened his condition. Moreover, years of high-intensity workouts and multiple surgeries have resulted in Coleman losing his mobility partially. However, the fighter in him hasn't given up yet. Coleman believes that with his determination he'll be able to heal himself and walk again. Furthermore, to aid the process, the King has also resorted to stem cell treatment.
Ronnie Coleman's diet and workout plan
King Coleman is known for his insanely heavy workout routines. He took the 'power building' approach to?build strength and gain muscle mass.?Moreover, Coleman trained for six days a week and focused on every part of the body, individually. Furthermore, instead of using machines to exercise, Coleman preferred using free weights. He did so to avoid any constraints on mobility and facilitate flexibility.
Ronnie Coleman's weekly workout routine was as follows:
On?Mondays, he focused on training his hams, calves, and quads. The exercises included leg curls, leg extensions, barbell squat, barbell hack squat, seated single-led curl, and seated calf raise. All six exercises had 15 reps with three sets each.
Tuesdays?were dedicated to the back and triceps. The routine included a lying T-Bar Row, bent-over barbell row, one-arm dumbbell row, triceps dips, wide grip lat pull down, lying triceps press, and standing triceps extension. Every exercise had 15-20 reps and three sets.
On?Wednesdays, his attention was only on his shoulders. He performed four exercises with three sets each of 15 reps. These exercises included side lateral raise, seated bent-over dumbbell rear deltoid raise, overhead shoulder press, and front dumbbell raise.
Thursdays?were for chest and biceps. The exercises included a decline barbell bench press, barbell curls, medium grip barbell incline bench press, medium grip barbell bench press, alternate hammer curl, and one-arm dumbbell preacher curl. All six routines had three sets and 20 reps each.
On Fridays, Coleman repeated his quads, calves, and hams workout. The routine remained the same as that of Monday.
Saturdays?were dedicated to the chest, triceps, and abs. He performed nine exercises on this day, each with 12 reps and 3-4 sets. These exercises included donkey calf raises, triceps dips, crunches, seated raises, incline & decline dumbbell press, decline barbell press, incline dumbbell Flys and cambered-bar triceps extensions (lying & seated).
Sundays were rest days.
Along with a dedicated workout routine, Coleman had a strictly monitored diet too. His diet mainly comprised staple foods. It included rice, chicken, lean beef, vegetables, eggs, potatoes, beans, etc. Every day he consumed 5562 calories, 546g of protein, 150g of fat, and 474g of carbs. Furthermore, he supplemented his diet food with protein powders and other bodybuilding supplements.
Ronnie Coleman v/s Jay Cutler - Rivalry
Not?Arnold Schwarzenegger?but 4x Mr. Olympia?Jay Cutler?was Ronnie Coleman's biggest rival. Their rivalry is considered the "greatest rivalry of all time" in the bodybuilding world. Coleman had already made a name for himself by the time Cutler made his Olympia debut in 1999. It took a year for Cutler to go neck to neck with Coleman. In 2000, while Coleman retained his Mr. Olympia title for the third time in a row, Cutler, who wasn't too far behind, finished second. Though Coleman was once his idol, in 2001, he turned into his rival. That year marked the start of their iconic on-stage rivalry.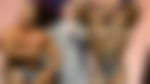 In 2004, determined Jay Cutler had claimed that he'll be the one to beat the unbeatable Ronnie Coleman. If not that year, then one day in the future. At the time, Coleman rubbished his statement, saying, "Jay Cutler is smoking c**ck." However, Jay Cutler battled with the King, year after year, for the first spot. But, it took him more than half a decade to reach his goal. But as they say, better late than never. In 2006 Jay Cutler finally managed to dethrone the King.
However, humble Cutler claims he did not beat Coleman in his best form. Cutler believes that the two of them weren't in their best forms that evening. He just happened to be in a better state than Coleman. Moreover, though rivals on stage, the two often trained together. Even when there was a?great difference in their workout routines, they often gave each other a helping hand.
What is Ronnie Coleman doing at present?
Even the loss of mobility couldn't keep the King away from the gym for too long. Through therapy sessions and light exercises, he has regained some of his mobility. Now, instead of being restricted to a wheelchair only, Coleman can walk with support. He also hits the gym for some lightweight training.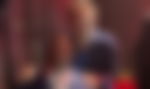 Moreover, he continues to spread his impact in the bodybuilding world through his podcast,?Nothin But A Podcast. His podcasts serve as serotonin boosters for those interested in the King's career, childhood, workouts, and crazy life experiences. Coleman is often spotted at two of the biggest bodybuilding events. In December 2022, Coleman had a fun time with his rival-turned-friend Jay Cutler at the 2022 Mr. Olympia. Furthermore,?he met Arnold Schwarzenegger at the 2023 Arnold Classic. The two had a bit of chit-chat to catch up we each other. A video capturing the interaction was later shared by Coleman on his Instagram.
Name

Ronnie Coleman

Born

13 May 1964

Place of Birth

American State of Louisiana

Nationality

American

Education

Grambling State University

Parents

Jessie Benton (mother)

Height

5'11"

Weight

287?300?lb (130?136?kg)

Nickname

The King

Wife

Susan Williamson

Kids

4 daughters, 2 sons

Social Media

Instagram- @ronniecoleman8

Facebook- @ronniecoleman8

YouTube- @RonnieColeman8

Twitter- @BigRonColeman