Rory McIlroy
Rory McIlroy 2022: Net worth, salary, and endorsements
Rory McIlroy is a Northern Ireland professional golfer. He is a member of both the European and PGA Tours. He was introduced to the sport by his father at a very young age and has been hooked on it since then.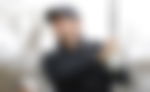 He was close to joining a college in the US for golf, but later opted against it and chose to play amateur golf in Europe. The decision did wonders as McIlroy found a lot of success, breaking multiple records while also becoming the world number one. He turned pro in 2007.
McIlroy has played for Europe, Great Britain & Ireland, and Ireland in his amateur and professional career.
His current caddie is Harry Diamond, who joined him in 2016. Diamond is McIlroy's childhood best friend and was also his best man during his wedding in 2019.
Rory McIlroy Family
Rory is the son of Gerry and Rosie McIlroy. His parents worked very hard to pay for their son's expenses and training. McIlroy's mother stayed at home during the day to look after Rory and worked nights at the 3M factory. His father worked two jobs, as a barman and as a cleaner. All their hard work has paid off now.
McIlroy is married to Erica Stoll, who worked with the PGA earlier. They started dating in 2015 and got engaged later that year. Then in 2017, the couple tied the knot at Ashford Castle in Cong, County Mayo. His wife gave birth to their daughter, Poppy Kennedy McIlroy, in September 2020.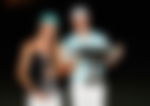 Rory McIlroy Records
McIlroy became the youngest-ever winner of the West of Ireland Championship and the Irish Close Championship in 2005. Two years later, he became the youngest player ever to earn a European tour card from tournament-play.
With his maiden PGA tour win in 2010, McIlroy not only set a course record but also became the first player since Tiger Woods to win a PGA Tour event prior to his 21st birthday.
McIlroy's 2011 US Open win came with multiple records, with his 72-hole aggregate score of 268 (16-under) being the most notable of them.
He is one of three players to win four majors by the age of 25 along with Tiger Woods and Jack Nicklaus.
In 2019, he became the youngest player to spend 500 weeks inside the top 10, breaking Tiger Woods' previous record by four months.
Rory McIlroy 2022 Net Worth
According to Celebrity Net Worth, Rory McIlroy is worth around $150 million. With earnings of over $54 million, McIlroy ranks 7th on the all-time money leaders list for professional golfers. At the age of 22, McIlroy became the youngest player to earn €10 million on the European Tour. He ranked #14 on Forbes' World's Highest-Paid Athletes 2020.
Rory McIlroy Endorsements
From 2011 to 2014, McIlroy won four Majors and was highly sought for endorsements. SportsPro called him the "third most marketable athlete in the world" in 2013.
After Nike stopped producing golf equipment, McIlroy signed a $100 million contract with TaylorMade in 2017. He is still a Nike athlete and dons their apparel and shoes on the course. McIlroy is also endorsed by watch makers Omega, who launched a special edition Speedmaster '57 back in September, dedicated to his success.
He is also associated with UnitedHealth Group and Upper Deck.
Rory McIlroy Foundation and Charity
McIlroy set up The Rory Foundation in 2013, which was aimed towards helping vulnerable and underprivileged children primarily. He stated his parents as his inspiration while setting up the foundation. It was also the official host of the Irish Open since 2015.
After six years of operating, the Foundation shut down in 2019. It was revealed that McIlroy was adopting a "private philanthropic policy" moving forward.
He often plays in charity golf tournaments to raise money, the most recent one being in May 2020, where he and Dustin Johnson raised more than $5 million for COVID-19 relief funds.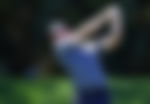 How to contact Rory McIlroy?
ADVERTISEMENT
Article continues below this ad
Rory McIlroy on Instagram: @rorymcilroy
Twitter: @McIlroyRory
Facebook: @RoryMcIlroy
ADVERTISEMENT
Article continues below this ad
Full name
Rory McIlroy
Nickname
Rors and Wee-Mac
Age
31
Birth Date
May 4, 1989
Residency
Holywood, Northern Ireland

Jupiter, Florida, U.S.

Nationality
Northern Ireland
Marital Status
Married to Erica Stoll
College
-
Height
5'9
Weight
161 lbs
Professional wins
29
Highest ranking
#1