Ross Chastain
Ross Chastain Net Worth 2023 (Update)
It's been about six years since Ross Chastain has become a regular face in the NASCAR Cup Series. Since joining the competition in 2017, the now 30-year-old has grown into one of the finest drivers in the sport. Interestingly, he still prefers racing both in the Xfinity Series and Craftsman Truck Series on a part-time basis.
As per reports online, Chastain has amassed an approximate net worth of about $4 million. Although his current salary is unknown, he was supposedly earning around $2 million during his time at Chip Ganassi Racing in 2021. Since joining the Trackhouse Racing team in 2022, he has made immense progress in the Cup Series.
Chastain's major source of earnings comes from NASCAR. In addition, he has his own merchandise store to generate more income.
Ross Chastain?s Early Life?
Unlike many in NASCAR, Ross Chastain does not come from a racing background. Born on December 4, 1992, in Alva, Florida, Chastain grew up there and didn't start racing until he turned thirteen. Currently, he resides in Mooresville, North Carolina.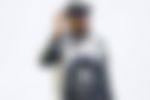 As far as his education is concerned, Chastain attended Riverdale High School in Fort Myers. Further in his career, he joined the Florida Gulf Coast University for a semester before he joined the NASCAR Craftsman Truck Series.
Ross Chastain?s family and personal life
Chastain was born to a hard-working father Ralph Chastain and a supportive mother Susan Chastain. Ralph runs a watermelon farm in Florida named the JDI Farms. He does so with his son and Ross's younger brother Chad and his brother-in-law Doug Miller.
Chad Chastain also races in NASCAR. He drives part-time both in the Craftsman Truck Series and the Xfinity Series for Niece Motorsports and DGM Racing respectively. However, as far as his personal relationship is concerned, Ross Chastain is currently rumored to be dating Erika Anne Turner as reported by ShowBizCast.com.
Turner is a former Miss North Carolina and holds a degree in Communication and Business from the University of North Carolina. While the couple has been seen attending NASCAR Awards together, their plans to get married remains unknown. Additionally, Turner was spotted at the Moto America race at Virginia International Raceway to support Chastain as they grow stronger and closer with time.
Ross Chastain?s NASCAR career
Until the age of thirteen, Chastain was working as a watermelon farmer on his family's farm. Interestingly, it was his father's pastime hobby to race that attracted him to get into the racing arena. Initially, while racing in the short tracks, Chastain registered wins in over fifty featured races.
In fact, his impressive form in the 2011 World Series of Asphalt Stock Car Racing earned him an unexpected move. It saw him replace Justin Marks in the NASCAR Camping Truck Series in the middle of 2011. While it was a big move, he had a decent debut after finishing tenth in the race at Lucas Oil Raceway in Indianapolis. Further in 2013, Chastain joined Brad Keselowski Racing in 15 Camping World Truck Series contests.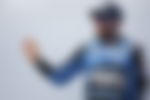 Since 2017, he joined Premium Motorsports in the NASCAR Cup Series, making his debut in the AAA 400 Drive for Autism at Dover. Over time, Chastain seems to have only gotten better despite his aggressive style of racing. In 2021, he joined Chip Ganassi Racing and a year later was recruited by Trackhouse Racing.
However, despite being a full-time racer in the Cup Series, Chastain's love to take part in the Xfinity Series and Truck Series hasn't lessened one bit. He still continues to participate in a part-time role for DGM Racing and Niece Motorsports respectively.
Ross Chastain?s stats and championships
With over 200 races to his name across all three NASCAR competitions, Chastain has earned himself the title of NASCAR's busiest driver. To date, he has two and four wins in the Xfinity and Truck Series respectively. In fact, in 2019, he ended up runner-up in the Craftsman Series standings, winning the most popular driver award.
However, the highlight of his career has been the 2022 year in the Cup Series. In his debut season with Trackhouse Racing, Chastain registered two wins, 15 top-five, and 21 top-ten finishes. What's more amazing is that he ended up second in the regular season standings, just six points behind winner Joey Logano.
Ross Chastain?s partnerships and endorsements?
Of course, with a talented racer like Chastain, multiple sponsors have roped in to get associated with the #1 driver. McDonald's, Chevrolet, Clover, AdventHealth, and Moose Fraternity are some of the well-known brands linked with Chastain. Besides this, Trackhouse Racing is sponsored by Princess Cruises, Go Pro, Coca-Cola, Jockey, Kubota, etc.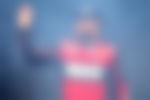 Interestingly, Moose Fraternity is associated with Chastain for the last three years as they recently disclosed their endorsement in four races for this year. With the support of the fraternal organization, the former Chip Ganassi Racing driver will race the Moose Chevrolet four times in the ongoing campaign.
While the Talladega race is done, the three remaining tracks to witness the Moose Chevrolet will be the World Wide Technology Raceway on June 4, Watkins Glen International on August 20, and Martinsville Speedway on October 29.
Ross Chastain?s popular names
Over the years, Chastain has been popularly known by multiple names. It is no secret how he grew up around a farm full of watermelons. In fact, to fund his racing career, those watermelons played a big role. Not only that, Chastain has time and again brought them to the track to either share with his fellow drivers or smash them as a way of his victory celebration.
In light of his association and history with watermelons, he is nicknamed 'The Watermelon Man' or 'Melon Man'. However, it doesn't end here. In 2022, Chastain performed an unbelievable act at Martinsville Speedway to stand a chance for the championship. In the process, he drove his car along the wall in the dying moments to reserve a playoff spot. While it was a move we normally witness in a video game, the Trackhouse Racing driver made it a reality.
https://twitter.com/NASCARONFOX/status/1586835393420283904?s=20
Despite the move dividing opinions, Chastain earned the nickname 'Hail Melon'. However, the list of nicknames continues. The ongoing 2023 season has seen the #1 driver play a crucial role in instigating some of the on-track wrecks. Recently, Joe Gibbs Racing driver Christopher Bell gave Chastain the name "wrecking ball" after he took out William Byron at the Richmond Raceway with his aggressive style of driving.
Over time, the frustration of Chastain's fellow drivers has only gone on to increase. In fact, it even got physical most recently when he was involved in a physical brawl with Noah Gragson after the race at Kansas Speedway. Wonder what his next nickname would be.
Ross Chastain?s charity and foundation
Chastain might divide opinions with his on-track decisions but his off-track activities certainly show the good side of him. Having been associated with the Moose Fraternity, he is pretty actively involved with his charity initiatives. With Moose heavily involved with charity work around the globe, the Cup Series driver time and again visits Moose Lodges to play his part.
Further, his 'Hail Melon' act at Martinsville helped the Fraternity sell a number of diecasts. Hopefully, with time, Chastain continues to make a significant contribution and help the ones in need.
Ross Chastain?s car collection
Without a doubt, Chastain is a passionate car lover. It would not be a surprise if he reveals a larger-than-life collection of cars. However, since not much info is available about the same, we can take a look at the cars and trucks that Chastain has raced in. One of them is his Chevrolet Camaro #1. The engine possesses 850 horsepower and has a top speed of 198 mph. With a symmetrical body design, it certainly has an attractive look.
Next is his #41 Chevrolet Silverado with a black and blue paint finish. With an 800-horsepower engine, this pickup truck looks stunning with World Wide Express Livery on it. In addition to the two, there lies another stunning car in the #19 Toyota Supra.
Ross Chastain?s teammates
Trackhouse Racing are lucky to have two dynamic drivers in Ross Chastain and Daniel Suarez. While Chastain arrived in 2022, Suarez has been with them since 2021. While the Mexico-born driver has lesser experience in comparison to the Melon Man, he has three Cup Series victories to his name.
Furthermore, most drivers are equally adored by the team's co-owner and famous American rapper Pitbull. In fact, the popular artist is also set to name his new album "Trackhouse".
Ross Chastain?s social media accounts
While Chastain has always been in the news lately, he filters his approach and activity on social media. That being said, he remains a popular figure on various platforms including Instagram, Facebook, and Twitter. He also has his own website which also promotes his Melon Man brand.
| | |
| --- | --- |
| Full Name | Ross Lee Chastain |
| Popular Name | Melon Man, The Watermelon Man |
| Birth Date | 4 December 1992 |
| Birth Place | Alva, Florida |
| Age | 30 |
| Height | 5 feet 9 inches |
| Weight | 72 kg/159 lbs |
| Parents | Ralph Chastain and Susan Chastain |
| Siblings | Chad Chastain |
| Nationality | American |
| Ethnicity | White |
| Net Worth | $4 million |
| Salary | Unknown |
| Spouse | Erika Anne Turner (Girlfriend) |
| Relationship/Marital Status | Unmarried |
| Children | None |
| Profession | Racing |
| Team | Trackhouse Racing |