Ross Chastain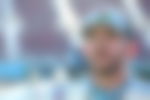 Ross Chastain
Ross Chastain is a professional racer in NASCAR. He competes full-time in the NASCAR Cup Series.
He goes by the nickname The Watermelon Man and Melon Man for the background he comes from. In races after gaining a victory, he smashes a watermelon on the ground to celebrate it.
ADVERTISEMENT
Article continues below this ad
He also earned the tag of The Busiest Driver in NASCAR in 2019. Subsequently, it was for his participation in all three NASCAR Series in 2019.
Ross Chastain: 2022 Net Worth, Salary, and Endorsements
According to internet sources, his net worth ranges approximately from $1 to $5 million as of 2022. Subsequently, his source of income is mostly from racing. His salary is under review.
The Trackhouse Racing driver has a partnership with Worldwide Express, Jockey, Advent Health, Moose, Bayer Seminis, Watermelon.org, Bell Helmets, Sparco, etc.
Ross Chastain: Stats and Championships
Chastain started racing at the tender age of twelve. Further in 2011, mid-year after he moved to Charlotte, he entered the realm of NASCAR.
In 2011, he became the World Series of Asphalt Champion. Further, in 2019, he received the NASCAR Gander Outdoors Truck Series as well as the Most Popular Driver award.
At the NASCAR Gander RV & Outdoors Truck Series, the Melon Man competed in 91 races. Over the course of 9 years, he earned three victories, 3 pole positions. He further earned 40 top tens, recording his best finish in 2019, ranking 2nd.
Once the busiest driver in NASCAR, Chastain managed to have 135 races in Cup Series in 6 years so far and continuing. In all these races, the Cup Series driver managed to amass two wins and 23 top-tens.
Talking about the Xfinity Series, Chastain has managed to race on 193 occasions so far in 9 years, with two wins, 48 top-tens, and 1 pole position.
And lastly, the Niece Motorsports driver raced in 100 races in over 11 years in Camping World Truck Series with four wins, 44 top-tens, and three poles so far.
Ross Chastain: Foundation and Charity
It is no surprise a man of such virtue plays an active role in philanthropy too. However, he has kept the charity and his philanthropy out of the reach of the media. He possibly likes to keep it anonymous.
Ross Chastain: Personal Life
Born on December 4, 1992, Ross began racing at twelve. He is the first one in the household to race professionally. However, his father had a passion for racing.
He is from Alva, Florida, and worked as a farmer on the family watermelon farm. Ross graduated from Riverdale High School in Fort Myers. He further completed a semester at the Florida Gulf Coast University.
Ross Chastain is born to Ralph Chastain and Susan Chastain. He has got a sibling named Chad Chastain. Prior to his Motorsports days, Ross used to be a watermelon farmer on his family's watermelon farm. Ross's love for Watermelon is still continued to this day as he's also famous for his Watermelon celebration.
Ross Chastain developed his interest in racing after he saw his father racing as his hobby. Moreover, the sight of kids of his age racing also made him invest in racing furthermore.
As an eighth-generation Watermelon farmer, Ross recently got into partnership with Farmer's Promise. The aforementioned company is in business with Potatoes and Onions and has further tied up with his Xfinity Series team DGM Racing.
Ross Chastain is currently unmarried.
Ross Chastain: Popular Names
The Trackhouse Racing driver is also known as Watermelon man for his unusual celebration after a race win. As a farmer turned racer, Chastain celebrates with Watermelon after he's won a race, in style.
ADVERTISEMENT
Article continues below this ad
How to contact Ross Chastain?
Ross is active on social media through which he shares his opinions. He has his profile on Instagram and Twitter. He also has a website where his followers can get updates about him.
Ross Chastain: Quick Facts
ADVERTISEMENT
Article continues below this ad
| | |
| --- | --- |
| AGE | 29 |
| DATE OF BIRTH | December 4, 1992 |
| NATIONALITY | American |
| ETHNICITY | White |
| MARITAL STATUS | Single |
| RESIDENCE | Mooresville, NC |
| HOMETOWN | Alva, Florida |