Roy Williams
Roy Williams 2021: Record, Net Worth, and Salary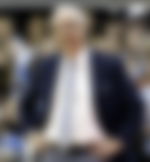 Roy Williams is one of the oldest and most experienced coaches in the NCAA currently. He has been a head coach for over three decades and is a multi-time winner of the AP Coach of the Year award.
Roy Williams 2021 Net Worth
ADVERTISEMENT
Article continues below this ad
Roy Williams' estimated net worth is $12 million. He is among the top ten best-paid basketball coaches in the NCAA, and earns around $2 million at UNC.
This new contract extension was signed in 2018. It was an eight-year deal, that will keep Williams at the helm till 2027-28.
Roy Williams Record
Williams' first coaching stint came at Kansas. After a ten-year stint as an assistant with UNC, he took over the Jayhawks in 1988.
Under Williams, the Jayhawks became regulars in the NCAA tournament. Except for his first season, they qualified each year for the tournament. He wasn't able to win the title with them, but they finished as runners up twice under Williams. His overall record with Kansas is 418-101.
After leaving Kansas, he came back to UNC in 2003. He won the NCAA title with the Tarheels in just his second season, and then went on to lead them to two more titles in 2009 and 2017. His current record with them is 472-156.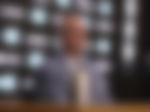 Roy Williams UNC
When Williams arrived in North Carolina in 2003, it was his second stint with them, but this time as head coach.
He had an average debut season, leading the team to a 19-11 record. But next season was a completely different scenario, as he took the team to the NCAA title. They beat Illinois in the final to win their first title since 1993.
UNC was consistently one of the best teams in the NCAA following that season, going on to win the title in 2009 as well. They outclassed Michigan State in the final to win their second title in five years.
The Tarheels' next seasons were mediocre, bar the 2011-12 season where they had 32 wins. Then in 2017, he led them to the promised land once again, as UNC won their third title under Williams.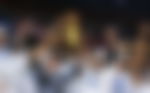 Along with these three NCAA titles, Williams has also led the team to nine ACC regular-season titles and won the ACC tournament thrice.
Roy Williams Charity
Roy Williams has always been more than a basketball coach. He has always been among the first ones to give back to society.
Back in July 2020, he donated over $600,000 to fund scholarships for student-athletes whose seasons were cut short due to COVID. They have also donated over $400,000 to Carolina Covenant, an initiative that helps students from low-income backgrounds to attend college.
ADVERTISEMENT
Article continues below this ad
Williams hosts the annual Fastbreak vs. Cancer Breakfast at UNC, which has raised millions over the years for local charities.
How to contact Roy Williams?
Coach Williams does not have a public account on any social media platforms.
ADVERTISEMENT
Article continues below this ad
| | |
| --- | --- |
| Age | 70 |
| Nationality | United States |
| Birth Date | August 1, 1950 |
| University | University of North Carolina |
| Family  | Married with two children |
| Weight | 164 pounds |
| Height | 5'10 |
| Teams Coached | North Carolina (assistant), Kansas, North Carolina |
| Record | 890-257 |
| Championships | 2 |