Russell Westbrook
Russell Westbrook: Net worth, salary, and endorsements
Russell Westbrook was born on November 12, 1988, in Long Beach, California. NBA's Most Valuable Player (MVP) in 2017 was named after his father. Russell has a younger brother named Raynard and married Nina Earl in 2015. Currently, 'Russ' plays for the Los Angeles Lakers.
He started his NBA career in 2008 when the Seattle SuperSonics (which later became Oklahoma City Thunder) drafted him as the fourth overall pick. He rose as a superstar while playing for the Thunder. Westbrook won the MVP award in 2017 when he averaged a triple-double for the season. He also set a record for the most triple-doubles in a season, with 42.
However, he was traded to Houston Rockets prior to the 2019/20 season. While his start with the Rockets was decent, injuries and questionable fit meant that Brodie ended up with a disappointing season.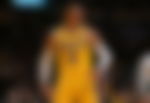 Westbrook was traded again to the Washington Wizards. While the 2017 MVP did help the Wizards to the playoffs, both the parties agreed to part ways. Before the start of the 2021-22 season, Brodie was traded to his hometown team, Los Angeles Lakers.
While huge things were expected of the star trio of Westbrook, LeBron James, and Anthony Davis, it turned out to be a remarkably disastrous season for the Lakers as they failed to qualify for the Playoffs.
Westbrook has also represented the US national team twice, winning gold medals in the 2010 FIBA World Championship and the 2012 Olympics. Moreover, Westbrook plays at the point guard position and wears jersey No.0.
Russell Westbrook and Los Angeles Lakers
After a decent season with the Wizards, rumors of Westbrook's potential departure started swirling. As the dust settled it was clear that Westbrook was on his way out, but his destination was not set.
Just as the market opened up, it was the Lakers who reportedly had a trade for sharpshooter Buddy Hield. But these rumors were immediately squashed as the Purple and Gold swept in for Westbrook. Trading away Kyle Kuzma, Montrezl Harrell and Kentavious Caldwell-Pope and multiple picks, the Lakers added a third superstar in Westbrook.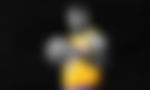 Brodie joined a stacked roster led by the duo of LeBron James and Anthony Davis. However, injuries to both Davis and James didn't allow the team to build chemistry. Westbrook bore the brunt of the criticism as the Lakers failed to clinch a Playoff spot.
Although he showed sparks of brilliance, Westbrook was inconsistent under Frank Vogel. His public spat with the head coach didn't do the franchise any favors.
According to reports, the Lakers have tried to trade Westbrook away throughout the offseason. However, Russ seems set to enter the 2022-23 season donning the purple and gold.
Major on-court achievements
NBA Most Valuable Player?(2017)
9נNBA All-Star?(2011?2013,?2015?2020)
2נNBA All-Star Game MVP?(2015,?2016)
2נAll-NBA First Team?(2016,?2017)
5נAll-NBA Second Team?(2011?2013,?2015,?2018)
2? All-NBA Third Team (2019, 2020)
2נNBA scoring champion?(2015,?2017)
3? NBA assists leader (2018, 2019, 2021)
NBA All-Rookie First Team?(2009)
NBA 75th Anniversary Team
Russell Westbrook stats
Having played 1021 games in his NBA career, Westbrook has averaged 22.8 points, 7.4 rebounds, and 8.4 assists.
After averaging a triple-double 3 seasons out of 4 before joining the Lakers, Brodie averaged 18.5 points 7.4 rebounds, and 7.1 assists per game in 78 games played in 2021-22.
Russell Westbrook net worth
Overall, according to Celebrity net worth the net worth of Russell Westbrook is estimated at around $200 million.
According to Forbes, Brodie was the 11th highest-paid athlete in the world earning $79.2 million in 2022.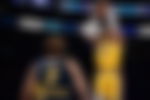 Russell Westbrook's contract details
In 2017, Westbrook signed one of the largest contracts in NBA history, worth $205 million over five years, with the OKC Thunder.
For the 2022-23 season, Brodie will earn a whooping $47,063,478 even exceeding the likes of LeBron James and Anthony Davis, and easily the highest salary in the Lakers' lineup.?
Endorsements by Russell Westbrook
Westbrook presumably signed the largest contract in the Jordan Brand history when he signed an extension in 2017. A year later, he got his own signature shoe. Apart from Nike, he endorses top brands like PepsiCo, True Religion and Samsung. His earnings from endorsements contribute to around $35 million of his total earnings.
Russell Westbrook foundation and charity
Westbrook founded the 'Russell Westbrook Why Not?' Foundation in 2012, with an aim to inspire the lives of children. The foundation, according to its website, "is dedicated to supporting community-based education and family service programs while encouraging youth to believe in themselves."
Westbrook has also contributed to various charitable causes through his foundation. A couple of months ago, he stated that helping the ones in need was way more important to him than winning a ring.
How to contact Russell Westbrook
Russell Westbrook's Twitter: https://twitter.com/russwest44
?Russell Westbrook's Instagram: https://www.instagram.com/russwest44/
| | |
| --- | --- |
| Age | 33 |
| Marital Status | Married |
| Wife | Nina Earl |
| Kids | Noah Russell, Skye, Jordyn |
| Nationality | American |
| Team | Los Angeles Lakers |
| Rings | Nil |
| Height | 6? 3? (2.01 m) |
| Weight | 91 kg |
| Wingspan | 2.03 m |
| Shoes | Jordan |
| Endorsements | Nike, PepsiCo, Samsung electronics, true religion apparel |