Ryan Blaney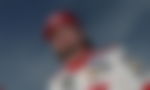 Ryan Blaney?s Net Worth
Without a doubt, Ryan Blaney is one of the rising stars in the NASCAR Cup Series. Over the years, the Team Penske driver has slowly but surely shown a progressive graph. While he still has enough time on his hands to make it big, Blaney remains an impressive watch in NASCAR.
As per CelebrityNetWorth, the 29-year-old has a net worth of around $5 million. This comes after Blaney has made over 300 appearances in NASCAR's top-tier competition. While most of his earnings have come through racing, his sponsors have played their respective roles in it too.
Ryan Blaney?s Personal Life and Family
Before making a name for himself, Ryan Blaney was introduced and known as the son of former NASCAR driver, Dave Blaney. Born on December 31, 1993, in Hartford Township, Trumbull County, Ohio, Blaney was blessed as the only son and middle child to Dave and Lisa Blaney.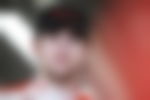 Ryan has enjoyed being the only brother to sisters Emma and Erin. Elder sister Emma is married to driver Cale Conley. Erin, on the other hand, is currently dating Hendrick Motorsports driver William Byron. Not many know but Ryan Blaney is of Irish descent.
As far as Blaney's dating life is concerned, he is reportedly in a relationship with model Gianna Tulio. Born on July 31, 1998, Tulio models for the Hooters brand both at a domestic and international level. She was crowned as Miss June in 2019 and Miss Hooters in 2021.
While it is unsure where Blaney and Tulio met, the two have been together for over three years now. The couple confirmed their relationship on Instagram during their trip to the ski resort town of Vail, Colorado. Unsurprisingly, they haven't shied away from publicly sharing their love and admiration for each other on social media.
Tulio has been frequently seen on the tracks supporting Blaney and is actively helping him out with his Family Foundation and other philanthropic pursuits. While there are no signs of wedding bells as yet, it surely cannot be written off to take place in the near future. Meanwhile, Blaney has plenty to focus on professionally and pursue his other interests.
View this post on Instagram
Off the track, the #12 driver likes to golf, often seen playing with Indycar driver Scott McLaughlin. His other hobbies include playing basketball, football, and hanging out with his dog Sturgill. Most notably, anything pertaining to Star Wars could easily grab Blaney's interest. In fact, he even has a tattoo on his right leg, inspired by the legendary movie series.
Ryan Blaney?s Career, Wins and Championships
With Dave Blaney's experience and interest in racing, Ryan was keen on following the same path from a young age. In fact, he registered his first race win at 9. Three years later, he moved to Legends cars and won the Lowe's Motor Speedway Young Lion's Winter Heat Point Championship.
As he quickly grew up the ranks, Blaney made his debut in the ARCA Racing Series and the NASCAR K&N Pro Series West and East in 2011. After scoring three top-ten finishes in every start in the three series, he grabbed plenty of praise including that from Tony Stewart and Kevin Harvick.
View this post on Instagram
He then joined Team Penske as an 18-year-old racer in 2012, participating in select NASCAR Xfinity races for the team. At the same time, he also kickstarted his NASCAR Truck Series career. In fact, he went on to become the youngest winner in the Truck Series when he won his first race at Iowa Speedway at 18 years, eight months and 15 days.
Then in 2014, he ran two Cup Series races, making his debut in the competition at Kansas Speedway. It was the same year that he won the Most Popular Driver award in the NASCAR Camping World Truck Series. As he grew stronger with time, he ran more races in the Cup Series the following year.
However, it was in 2016 that he started as a full-time driver in the Cup Series for Wood Brothers Racing. That year, Blaney finished with three top-five and nine top-10 finishes. However, it was in 2017 that he registered his first Cup Series victory when he won at the Pocono Raceway. He even went on to qualify for the playoffs and made it to the Round of 8 before eventually finishing eighth in the championship.
In 2018, Blaney joined Team Penske in the Cup Series and has been with them ever since. His first win with his new team came in the same year at the Roval 400 at Charlotte Motor Speedway. To date, Blaney has been successful in making it to the playoffs with Team Penske and has gone even further in the 2023 season.
READ MORE - Denny Hamlin Explains Why He Couldn?t Let Ryan Blaney Win
With 10 Cup Series wins to his name in over 300 races, the 29-year-old has come a long way. In the 2023 campaign, with a win at Martinsville Speedway, Blaney entered the championship 4 for the first time in his career. While it is a stunning achievement, it speaks volumes about his talent behind the wheel. Surely his sponsors would be very pleased with him.
Ryan Blaney Endorsements
With the amazing potential and skills Ryan Blaney possesses, he surely doesn't lack in the sponsors department. Menards, Advance Auto Parts, BODYARMOR, Wurth, Discount Tire, Dent Wizard, and Wabash are some of his major sponsors. In fact, they played a key role in tying Blaney down for a multi-year contract extension in 2022.
Speaking about in a team press release, the #12 driver looked ecstatic. He said, "Team Penske has been family to me for 10 years, so I'm incredibly excited to continue with this family for the future. Roger Penske is a legend in our sport, and I've always said getting to drive for him is something everyone dreams of doing."
WATCH THIS STORY: Larson vs Blaney: The Unexpected Showdown
Blaney continued, "I look forward to continuing to win for Team Penske, Roger, and all of our partners, as we work towards our goal of winning a Cup Series championship." He sure kept his end of promise as he entered the Championship 4 in the 2023 campaign. While he's doing a great job on the track, his off-track activities have been equally impressive.
Ryan Blaney Charity and Foundations
In 2018, along with his family, Ryan Blaney formed the Ryan Blaney Family Foundation. The group was formed with a view to raising brain health awareness and resources to help people and families dealing with an Alzheimer's disease or concussion diagnosis.
Having lost his grandfather Lou Blaney through Alzheimer's at the age of 69, the Blaney family was keen on helping out those in need. This proactive approach aims at providing up-to-date information, support, one-on-one interaction, and healing surrounding the disease.
While the foundation raises more awareness, it does its best to bring as much funds as possible to help those in need. There are multiple programs in place to enlighten and support those suffering from this painful disease. With such a wonderful idea in place, Blaney and his family have indeed given plenty back to society.
Ryan Blaney In Media
There is no doubt that Ryan Blaney has good the looks and personality to be a presentable figure on the screen. In fact, he has made various appearances on television in his young career. Not many know but he was the voice behind Ryan "Inside" Laney in the Pixar film Cars 3.
Blaney was even seen making a cameo appearance in the 2017 film "Logan Lucky" where he acted as a delivery boy. While that was in the movies, he has even blessed his presence in various television series. He guest-starred as Special Agent Nathan Wood in the TV series "Taken" in the second season of the series in 2018.
View this post on Instagram
The Ohio-born driver also made a cameo appearance in Netflix's television series "The Crew". In his other ventures, Blaney started a podcast with former Miss Sprint Cup series driver Kim Coon and NASCAR analyst Chuck Bush in 2017. Sadly, the podcast called 'Glass Case of Emotion'?didn't turn out to be as successful as expected.
Later that year, he joined Fox Sports as a pit reporter alongside Erik Jones and Ricky Stenhouse Jr in the NASCAR Xfinity Series. While doing so, he even got the chance to interview Brad Keselowski once after Keselowski won the race at Pocono Raceway. Naturally, being the public figure he is, he has kept himself very active on television and social media.
Ryan Blaney's Social Media Accounts
As is the case with most Cup Series drivers, Ryan Blaney is an active member on social media. In fact, he uses the different platforms to keep his fanbase updated about his life on and off the track very regularly.
| | |
| --- | --- |
| Full Name | Ryan Michael Blaney |
| Popular Name | Ryan Blaney |
| Birth Date | December 31, 1993 |
| Birth Place | Hartford Township, Trumbull County, Ohio |
| Age | 29 years |
| Height | 5"7' (170cm) |
| Weight (in pounds) | 165 pounds |
| Parents | Dave and Lisa Blaney |
| Siblings | Emma and Erin Blaney |
| Nationality | American |
| Ethnicity | White |
| Net Worth | $5 million |
| Salary | Unknown |
| Spouse | Gianna Tulio (Girlfriend) |
| Relationship/ Marital Status | Unmarried |
| Children | None |
| Profession | NASCAR Cup Series driver |
| Team | Team Penske |