Ryan Garcia
Ryan Garcia's Net Worth 2023, Career, and Family
Ryan Garcia: Net Worth in 2023
Ryan Garcia, the twenty-four-year-old boxer from California, believes he's at the right stage where he could showcase his talent to the world. The five feet and ten inches tall boxer, after an outstanding amateur outing, started his professional journey in 2016 and received his first belt, WBC - NABF (Vacant) Junior Super Featherweight championship, a year later. Four years later, he won his first world title, WBC (Vacant) Interim Lightweight championship.
ADVERTISEMENT
Article continues below this ad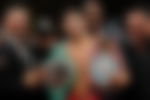 So far, he has participated in twenty-three fights, all victories. Despite a young age, Ryan Garcia seems to have done well from his career's monetary point of view. According to CelebrityNetWorth, his net worth stands at approximately in the vicinity of $20 million.
Given that he turned a pro-boxer at age seventeen and the number of big fights he has participated in remain far and few, it could be fair to assume that earnings through sponsorships, endorsements, and deals would have formed a significant share of his fortune. 
When he started his professional journey, his paycheck used to be in the periphery of $55,000. Three years later, when he fought Romero Duno at MGM Grand Arena, he received $250,000. After that, however, it was revised, and he ended with $500,000. 
Last year, for the bout against Emmanuel Tagoe, Ryan Garcia reportedly made $3 million, besides 70% of the PPV revenue. Later, for the Javier Fortuna fight, he netted $2 million. 
According to SportsLens, Ryan Garcia's income from fight purses alone will be around $15 million, up to $652,174 per bout. However, as most know, fight money is not the only source of Garcia's overall income. 
Given his good looks and overall youthful persona, Ryan Garcia is undoubtedly one of the most recognized athletes in the world today. His popularity could be gauged by the nearly 5 million followers on TikTok and 2 million on Instagram.
No wonder some notable brands have lined up to exploit his reach. The most well-known brands Garcia endorses are Gym Shark, Dior, Gatorade, and 1800 Tequila. Additionally, he is known to have undertaken modeling assignments for a few other big names.
Ryan Garcia's childhood and early life
Ryan Garcia was born to Henry Garcia and Lisa Diaz on August 8, 1998, in Victorville, California. He comes from a large family, which includes three sisters - Kayla Garcia, Demi Elise, and Sasaha Marie, and a brother Sean, who is also into boxing. Of Mexican ancestry, in the ring, he is often seen carrying the flags of Mexico and the U.S.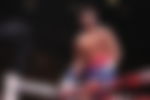 Unlike many other examples, Garcia stays happily with his family. He started learning the nuances of boxing from his father, a former boxer. On the other hand, his mother has been reported to handle some of his ventures.
Though only a little information is available regarding his education, based on his mother's previous comments and an LA Times article, it's safe to presume he had primary schooling at Adelanto High School. But increasing involvement with amateur circuits forced a switch over to home-schooling. 
Ryan Garcia's family
Ryan Garcia is not married but is rumored to be dating Andrea Celina, known more popularly as Drea Celina. The 1996-born model, fitness trainer, and social media influencer of Mexican and Italian descent began dating the famous boxer in 2019. 
In December 2020, their daughter Bela was born. After that, however, their relationship ran into rough weather when pics of Garcia reportedly kissing Cuban-Spanish singer and TikToker Malu Trevejo leaked.   
Garcia and Celina have started putting efforts into making their relationship work. But before he met Drea Celina, 'KingRy' was seeing Catherine Gamez, a Columbian social media celebrity. Their relationship began in 2017. Then, on March 19, 2019, their daughter Rylie was born. Soon after, they separated.
Ryan Garcia's younger brother Sean Garcia was born on October 24, 2000. Like his brother, he was initially introduced to boxing by their father. He debuted professionally on October 28, 2017, against Luis Eduardo Ochoa. As of now, his record stands at six wins and one draw. 
According to SportLulu, he and his wife, Surrissa, are parents to Layla and Ellie.
Ryan Garcia's boxing career
Ryan Garcia reportedly started training at age seven. In 2014, he won a silver medal at the Reno Junior National Championships (Under 17). Incidentally, one of the boxers to whom he lost a bout was future champion, Devin Haney. 
The following year the duo met again at Youth National Championships (Under 19) in Reno, and the outcome was to repeat itself. But in 2016, Ryan Garcia had his moment when he won the Gold at the 2016 Youth National Championships (Under 19). His amateur record stood at two hundred and fifteen wins against fifteen losses.
By June 2016, he launched his professional career with a technical knockout win over Edgar Meza in Tijuana. He won his first title, the vacant WBC - NABF Junior Super Featherweight title, a year later on September 15, 2017.
By May 4, 2018, a unanimous victory of Jayson Velez enabled him to top up the titles to WBC - NABF and WBO - NABO Super Featherweight. Then, on November 2, 2019, a knockout victory over Romero Duno fetched him the WBO - NABO and the vacant WBC Silver Lightweight titles, which he ably defended against Francisco Fonseca on February 14, 2020.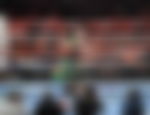 His big moment came on January 2, 2021, when he defeated 2012 Olympic gold medalist Luke Campbell at American Airlines Center in Dallas, Texas, and took home his first world title, WBC Interim Lightweight. 
In 2022, Ryan Garcia had two bouts, the first on April 9 in San Antonio against Emmanuel Tagoe and the second on July 16 in Los Angeles against former champion Javier Fortuna. Not only did he win resoundingly in both, but the matches provided the highest fight purses to him.
Ryan Garcia's signature boxing techniques
A close review reveals Ryan Garcia to be the classic boxer-puncher. The hallmark of his fighting style is speed. The problem with most boxers is that they possess only power or speed. As a result, fans rarely come across a fighter with the lethal combination of both. Ryan Garcia is one such example. Almost all his punches connect with lightning speed and devastating power.
Electrifying Speed:
There's a reason why Ryan Garcia is called 'The Flash.' He often amuses his fans and followers with displays of combinations with such rapidity that most find it hard to follow his hands. 
Inside the ring, to execute fast combos, he usually keeps his shoulders relaxed and the lead hand at chest level. One of the benefits of delivering quick combinations is that he can create a space between himself and the opponent. 
But despite using such high-velocity punches, Garcia never goes out of balance and almost always retains his natural stance. 
Strong left hook:
The first-round knockout of the Nicaraguan boxer Francisco Fonseca brought to the fore the most lethal weapon in Ryan Garcia's arsenal, the left hook. The hook has repeatedly proved deadly as a countermeasure due to his speed and reflexes.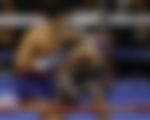 In a classic style, Garcia's left hook is unleashed when an opponent lunges at him with a punch. The best part is that, more often than not, they land with precision. As a result, a foe rarely gets any time to prepare an adequate defense or has any antidote for the same.
Stable foundation (don't use footwork much):
Standing at five feet and ten inches and with a reach of seventy inches, Ryan Garcia often tends to tow over the opponents in the division. So, on the one hand, it has resulted in him adopting a more easygoing stance, shoulders relaxed, and recessed chin, enabling him to profit from speed.
But on the other hand, despite a preference to stay on the outside, Garcia has been faulted for not using his footwork to create distance between himself and the opponent. Thus, he uses his punch combinations to control the foe's moments rather than use his feet to move around a bit, the way most experienced boxers usually do it.
Aggressive boxing style:
An example of Ryan Garcia's aggressive boxing style is his bout against Braulio Rodriguez on December 15, 2018. The Dominican boxer attempted to slip away from the American boxer's punches. However, the latter caught him within the first half of the fifth round. Lethal combinations followed.
Powerful body shots:
Besides the notorious left hook, Ryan Garcia boasts of another weapon that proves effective, the body shots. Usually, it goes with the leading left hook to the body.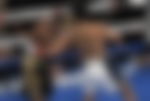 As in the fights against Luke Campbell and Javier Fortuna, Garcia usually throws a volley of left hooks at the opponent's head. As a result, the latter invariably lifts a guard to block it. However, the move extracts a price when a painful liver shot suddenly destabilizes him.
Ryan Garcia's car collection and other luxuries
What exactly does a twenty-four-year-old millionaire boxer do with his $20 million fortune? Like many sports personalities, Ryan Garcia is no exception. He loves cars.
Information on the precise number of cars in his collection remains to be determined. However, Ryan Garcia does shower his love on a few unique pieces.
Audi RS7:
One of Ryan Garcia's earliest purchases. The model with a V8 engine has 600 horsepower. He reportedly paid $150,000 to get it home.
Lamborghini Urus:
It has a V8 engine and boasts 650 horsepower. It can reach a top speed of 190 mph and covers zero to sixty-two miles per hour in 3.6 seconds. He reportedly shelled $230,000 to buy the expensive ride.
Ferrari 488 Spider:
Though it lightened up his wallet by $500,000, Garcia certainly believes the car with a V8 engine, 670 horsepower, 202 mph top speed, and one which shoots from zero to sixty-two miles per hour in three seconds to be worth every penny.
Porsche 718 Boxster:
'The Flash' is often seen with this beauty. With a top speed of 180 mph, it zooms from zero to sixty miles per hour in 4.4 seconds. He reportedly bought it for $200,000.
Mercedes-Benz G-Class:
'KingRy's' latest purchase has a 4.0 L V8 engine that delivers 422 horsepower. With a top speed of 131 mph, it can go from zero to sixty-two miles per hour in 5.9 seconds. Reportedly, he shelled out $300,000 to make it his.
Besides the expensive automobiles, Ryan Garcia invested roughly $2.5 million in a house in La Jolla, California. The two-story complex homes a basketball court, deck/patio, and a large pool, among other amenities.
Ryan Garcia's social media influence
Many believe that Ryan Garcia will be boxing's next big star. Though he's still devoid of a major world title, the level of popularity he enjoys might put even tenured athletes into a complex. He enjoys the support of 9.3 million fans and followers on Instagram. Likewise, on Twitter, nearly 200k support and follow him.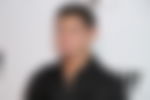 At the time of writing, Garcia enjoys a loyal fan base of 5.2 million followers on TikTok and 1.3 million subscribers on his YouTube channel. He is twenty-four years old and has many more years of boxing left. It is safe to say that he would overtake many sports celebrities who enjoy immense reach and followership across social media platforms. 
Ryan Garcia is rumored to have signed the biggest deal in boxing of $700 Million
It would be interesting to note that in September 2019, Oscar De La Hoya's Golden Boy Promotions and Ryan Garcia reportedly settled for a $700 million deal. But it's still unclear what happened to the offer later or whether it's in force. Garcia's agreement with the promotions got a five-year extension the same month.
Ryan Garcia's mental health struggles
Last year, Ryan Garcia openly spoke about the mental health issues that hogged him, and he eventually had to seek professional help. 
In an interview with InsideBoxingLive, he said, "When I was deep in it, I didn't think I was gonna live, I was so depressive, and I went to bad habits. I started drinking, and I never drink, ever. But I was getting drunk all the time. I wanted to kill myself at one point. It was so bad, so intense, that I thought maybe I just rather not be here. I didn't understand what was going on. I needed professional help."
It seems the Interim Lightweight champion, who had in the past faced anxiety-related problems, observed his mental health taking a wrong turn after the Luke Campbell fight, so much so that he planned on giving up the next battle against Javier Fortuna. The subsequent counseling sessions and treatment reportedly proved beneficial and helped him recover.
Why is Ryan Garcia so famous without being a champion?
Interestingly, only a few world champions can boast of recognition and popularity, as enjoyed by Ryan Garcia, despite needing a proper world title. 
A combination of high-class performance inside the ring and his charismatic persona and lifestyle outside endears him to even those not interested in boxing.
He has created a name for himself as a fast and powerful puncher with an inherent fondness for early stoppages. Simultaneously, he ensures that the exploits in the squared circle and snippets from his glitzy life reach the fans as soon as possible.
His good looks, confidence in his abilities, and overall awareness of presenting himself combine to captivate the millions who follow him on multiple social media platforms.
Ryan Garcia's feud with Canelo Alvarez and his coach
Like how Floyd Mayweather Jr. stood behind and groomed Gervonta Davis during the initial years, Super Middleweight champion Canelo Alvarez took care of Ryan Garcia, and they both shared the legendary coach Eddy Reynoso.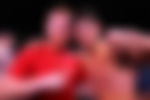 But over the years, Garcia felt that while his stature in international boxing grew, he was not getting the attention he deserved. More so, it piqued him when Canelo questioned his work ethic.
In an article published on MMAFighting, last year, he said, "No, I know that I'm insane; I'm a maniac from how I work and how I've always worked throughout my whole career. So none of that affected me. It was just kind of shocking because he knows what I was going through, so there was the reasoning why I wasn't at the gym, and that's why I decided to take a break from everything and make sure I get myself right." Reportedly, Ryan Garcia now trains under Joe Goossen.
Ryan Garcia shares the most highlighted beef with arch-rival  Gervonta Davis
The bitter feud between Ryan Garcia and Gervonta Davis has kept fans on the fence. What happened last year, especially, stunned most of the followers.
ADVERTISEMENT
Article continues below this ad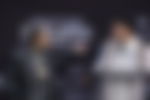 Reportedly, after he came across Davis outside a club, Garcia tagged along with a friend and went to meet and check the Baltimorean on a future fight. Perhaps the intrusion irked the Southpaw world champion, who immediately grabbed the Californian's chain. But a timely intervention by the security personnel averted the situation from getting out of hand. 
How to contact Ryan Garcia?
ADVERTISEMENT
Article continues below this ad
Instagram, Twitter, YouTube, TikTok
| | |
| --- | --- |
| Name | Ryan Garcia |
| Born | August 8, 1998 |
| Place of Birth | Victorville, California |
| Nationality | American |
| Education | High School  |
| Parents | Father - Henry Garcia; Mother - Lisa Diaz |
| Height | 5'10" |
| Weight | 135 lbs. |
| Record | 23-0-0 |
| Wife | NA |
| Kids | 2 |
| Shoe Size  | 10 (U.S) |