Sammy Guevara
Sammy Guevara 2021: Net Worth, Salary and Endorsements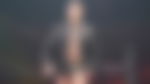 The brightest star amongst AEW's young talents is the Inner Circle's Sammy Guevara. Since wrestling Cody Rhodes in the main event of the pilot episode of AEW Dynamite, Sammy Guevara's stock has only risen. It isn't long before he wins a major title in AEW, and 2021 has already begun with him looking like a potential rogue in the Inner Circle.
Sammy Guevara's career began in 2013, making sporadic appearances for the NWA. He soon paved his way to the top of PWG, with his crowning moment coming when he battled WALTER for the PWG Championship. Guevara attracted the attention of Major League Wrestling, where he wrestled multiple times on MLW Fusion.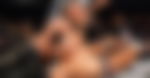 The world of Lucha Libre AAA Worldwide benefited from Sammy, who made an instant impact by winning the AAA Cruiserweight Championship. His work in AAA inspired AEW to sign him to a permanent contract, making him one of the most entertaining wrestlers in the world.
Sammy Guevara Net Worth 2021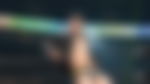 The AEW superstar has a cool net worth of $1 million, amassed over his year as AEW's best young talent and a guaranteed future World Champion.
Sammy Guevara Achievements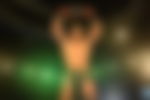 In his brief career, Sammy Guevara hasn't collected many accolades, but the future is still bright for the 27-year-old.
Guevara won the AAA Cruiserweight Championship and won titles in the independent wrestling promotion called WrestleCircus. Sammy G also won the PWFP Ultimate Championship, the main title of the Pro Wrestling Federation of Pakistan.
Personal Life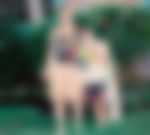 Sammy Guevara's personal life is mostly featured on his YouTube channel, also called Sammy Guevara. The youngster is in a relationship with Pam Nizio, who was last seen mocking Retribution's T-Bar on Sammy's YouTube channel. Guevara was born in Houston, Texas, and trained at Booker T's wrestling school He is of half-Cuban descent.
How to contact Sammy Guevara?
Twitter- @sammyguevara
Instagram- @sammyguevara
Business enquiries- scott@prestigeappearances.com
| | |
| --- | --- |
| Actual name | Samuel Elliot Guevara |
| Residence | Houston, Texas |
| Nationality | American (half-Cuban) |
| Height | 5ft 10 inches |
| Weight | 185 lbs |
| Accomplishments | AAA Cruiserweight Championship, PWFP Ultimate Championship, Inspire Pro Junior Crown Championship, Inspire Pro Pure Prestige Championship, WrestleCircus Ringmaster Championship |
| Ring names | Sammy Guevara |
| Trained by | Reality of Wrestling/ Booker T |
| Debut | January 2013 |
| Net Worth | $1 million |