Sasha Banks

Sasha Banks 2022: Net Worth, Salary, and Endorsements
Mercedes Kestner-Varnado, better known as Sasha Banks, is a female professional wrestler currently signed to the WWE. She performs on the SmackDown brand and is considered the top star of the division.
Sasha started her training as a professional wrestler back in 2008. She performed for Chaotic Wrestling and made her debut in an inter-gender tag team match. The ride was long and hard for her as she continued to lose all her initial matches, with a WWE run seeming very far.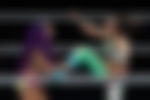 However, she exceeded all expectations. Her immaculate in-ring skills along with her infectious energy and fire-spitting promise quickly made her a valuable commodity. She even won the Chaotic Wrestling Women's Championship.
In 2011, NXT, which was the developmental brand of WWE, was looking to rebuild itself from scratch with some tough wrestlers and signed Sasha Banks. Her first-ever WWE match was against fan-favorite Paige.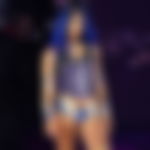 Even though she lost, she captured the attention of the fans. Her NXT run would coincide with a never before seen elevation of women's wrestling in WWE. In fact, many credit her along with Charlotte Flair, Bayley, and Becky Lynch for ushering in the women's revolution.
Main Roster (2016- present)
Sasha would have a storied rivalry with Charlotte Flair going from best friends to worst enemies. She defeated Flair to become the NXT Women's Champion, immediately making clear that Triple H had big plans for her career. Her "The Boss" persona was resonating with the fans and represented the modern female professional wrestler.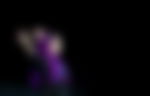 When Sasha finally left NXT, she did it in the best fashion possible. She lost to Bayley in a match that many call the best women's wrestling match in WWE history. After dropping the NXT Championship, she made her main roster debut on Raw as part of a stable with Tamina and Naomi.
She was part of the batch of wrestlers introduced by Stephanie McMahon, who revolutionized main-roster wrestling. Sasha would continue her fine run on the main roster again, feuding with Charlotte where the two even faced off in the first-ever women's Hell in a Cell match. She also had notable rivalries with Bayley and Becky Lynch on the main roster.
Golden Role Models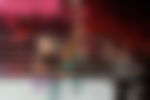 Sasha Banks entered a profitable partnership with Bayley in 2020, turning heel shockingly. She then won every belt in the WWE Women's division with Bayley, and the duo called themselves the 'Golden Role Models'.
After a dramatic deterioration, Bayley turned on Banks, igniting a heated rivalry between the two. Sasha Banks came out on top after a thrilling match at Hell in a Cell, capturing the SmackDown Women's Championship from Bayley.
Sasha Banks 2022 Achievements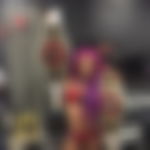 Sasha Banks' several achievements include being a seven-time women's Champion in the company. This includes five reigns as the Raw Women's Champion, one reign as SmackDown Women's Champion, and one reign with the NXT Women's Championship. In addition, she is also a two-time Women's Tag Team Champion.
Thus, becoming the third-ever WWE Women's Grand Slam Champion and the fourth WWE Women's Triple Crown Winner.
https://youtu.be/S7r1pVASFvk
This makes Sasha Banks a true representative of the new era of women's wrestling in the company. Sasha was also a part of the first-ever female wrestling match in Saudi Arabia. She faced off against Alexa Bliss.
In addition to this, Sasha has often been called the most popular female wrestler in WWE. That's primarily because of her ability to play both heel and babyface characters to perfection.
One of the biggest highlights of her career came when she became part of the first-ever women?s triple threat match in Saudi Arabia when she faced Becky Lynch and Bianca Belair at the WWE Crown Jewel PPV.
Currently, Banks wrestles on the SmackDown brand is constantly involved in storylines with wrestlers like Charlotte Flair, Naomi, and other female superstars who helped shape the Women?s Revolution in WWE.
Sasha Banks 2022 Net Worth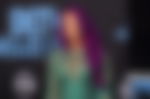 ?Banks has a 2022 net worth of $3 million. Her WWE contract offers her a salary of $250,000 per year. This shows that she is a valuable performer.
Ever since the success of the main event of the WrestleMania 37 match between Sasha Banks and Bianca Belair, the company gave Banks several chances to shine on the main roster Hence, WWE increased her salary from $180,000 to $250,000.
Sasha Banks 2022 Charity and Foundations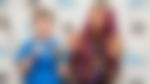 Sasha Banks has been a key part of WWE's partnership with the Special Olympics. She has a younger brother who suffers from autism, fuelling her desire to make a difference for the cause. She also supports the charities sponsored by WWE, including Make-A-Wish and Connor's Cure.
How to Contact Sasha Banks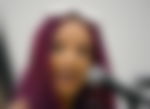 Here are Sasha Banks' social media handles -
Instagram - @sashabankswwe
Twitter - @SashaBanksWWE
| | |
| --- | --- |
| Actual Name | Mercedes Justine Kaestner-Varnado |
| Born | January 26, 1992 (age 30) |
| Height | 5 ft 5 in (1.65 m) |
| Weight | 114.64 lbs (52 kg) |
| Parents | Judith Varnado, Reo Varnado |
| Nationality | American |
| Ancestry | African American, European |
| Address | World Wrestling Entertainment, 1241 East Main Street, Stamford, CT 06902 US |
| Marital Status | Married |
| Spouse(s) | Sarath Ton (m.?2016) |
| Ring name(s) | Mercedes KV, Miss Mercedes, Sasha Banks |
| Trained By | Brian Fury, Brian Milonas, Hanson, Sara Del Rey |
| Debut | 8th August 2010 |
| Net Worth | $3 Million |