Scottie Pippen
Scottie Pippen 2022: Bio, Net worth, and endorsements
Scottie Pippen is a former professional basketball player who played 17 seasons in the NBA. After playing four years of college basketball for Central Arkansas, Pippen came into the NBA through the 1987 draft. Seattle Supersonics drafted him with the fifth overall pick, but Chicago Bulls acquired him soon.
After playing 11 years for the Bulls, he played for Houston Rockets and Portland Trail Blazers. However, he came back to the Bulls for a season before retiring.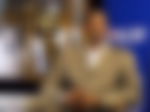 In addition to an illustrious 17-year career, Pippen was a six-time NBA Champion and a seven-time All-Star. He also has two Olympic gold medals to his name as part of the United States Team. (1992 and 1996 Olympics).
Scottie Pippen and Chicago Bulls
Pippen was an integral part of the Bulls dynasty during the 1990s. Along with Michael Jordan, he led the Bulls to an incredible run during that time. Most of his career achievements came while at the Bulls. The franchise later retired Pippen?s jersey no. 33 for his achievements.
In 2021, Pippen and several other ex-Bulls players were part of Michael Jordan's 'The Last Dance' docu-series. Having not been paid for the show, and not receiving much acclamation for it, Pippen went on to destroy MJ in a series of rants.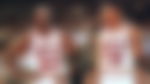 Major Achievements
6נNBA champion?(1991?1993,?1996?1998)
7נNBA All-Star?(1990,?1992?1997)
NBA All-Star Game MVP?(1994)
3נAll-NBA First Team?(1994?1996)
8? NBA All-Defensive First Team (1992?1999)
NBA steals leader (1995)
No. 33 retired by Chicago Bulls
Scottie Pippen Stats
| | |
| --- | --- |
| Points | 18,940 (16.1 ppg) |
| Rebounds | 7,494 (6.4 rpg) |
| Assists | 6,135 (5.2 apg) |
(Stats via Basketball-Reference)
Scottie Pippen?Net Worth 2022
Many claim Pippen as one of the most underpaid players in the NBA. It might have seemed true during his initial Bulls years. In 1991, he signed a 7-year, $18 million contract extension, which was significantly less as compared to other stars in the team, like Michael Jordan.
Nonetheless, Pippen made a fortune through endorsement deals besides earning money from the NBA. As for his latest net worth details, Pippen's worth is valued at $20 million (per Celebrity Net Worth).
Scottie Pippen Foundation and Charity
Pippen once took part in a military charity event. The 'Express Your Thanks' project in 2012 vowed to raise money for wounded soldiers. Besides endorsing the project, Pippen remembered his father who served in the military.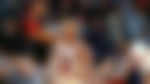 How to contact Scottie Pippen?
Scottie Pippen- Facebook
Scottie Pippen- Twitter
Scottie Pippen- Instagram
| | |
| --- | --- |
| Age | 56 |
| Marital Status | Married |
| Nationality | American |
| Wife | Karen McCollum (1988-1990), Larsa Younan (1997-2021) |
| Kids | Antron, Scotty Jr, Preston, Justin, Sophia, Sierra, Yvette |
| Height | 6? 8? (2.03 m) |
| Weight | 102 kg |
| Wingspan | 2.21 m |
| Shoes | Nike |
| Rings | 6 |
| Endorsements | Nike, Ameritech Cellular TV, Frito-Lay, Visa, McDonald's, Right Guard, and Coca-Cola |