Sebastian Vettel
Sebastian Vettel 2022: Net Worth, Salary, and Endorsements
Ferrari's Sebastian Vettel is a 4-time Formula One World Champion. He is among the most likable personalities on the grid. He made his Formula One debut in 2007 in a one-off appearance as a replacement for an injured Robert Kubica. The same year saw him join the ranks of the Toro Rosso team, effectively replacing Scott Speed. In 2008, he took his first victory, which still stands as the team's only race victory. In 2009, he graduated to Red Bull F1 and stayed with the team until the end of 2014, before moving to Ferrari. His Red Bull stint saw him scale four back-to-back championships between 2010 and 2013.
Back in his Red Bull days, Sebastian Vettel's helmet game was on another level. While the FIA has repealed its controversial helmet change rule, Vettel would turn up to Grand Prix events with some of the coolest lids on the grid.
Most recently, his iconic white helmet with German stripes is easily recognizable and has become a classic helmet design on the grid.
READ MORE- What are the Top 5 Helmet Designs of Sebastian Vettel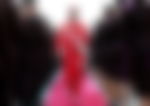 Sebastian Vettel: On-track Achievements
His 2008 race victory in Monza and further progress at an early age ensured that he has a lot of records to his name. Sebastian Vettel is the youngest driver to score a pole position, a race victory, a double (pole + race), and a triple (pole + race + fastest lap). His 13 race victories in 2013 and 15 pole positions in 2011, still stand as the highest race victories and pole positions in a season, respectively.
While he holds a long list of accolades in Formula 1, Sebastian Vettel is also one of the wittiest drivers on the grid. His perfectly timed quips and witty jabs during team radio messages and interviews have become a big hit among the fans.
READ MORE-What are the Best Quotes of Sebastian Vettel?
Sebastian Vettel: Net Worth 2022
His contract with Ferrari in 2020 put his annual salary to $36.3 million along with bonuses, making him one of the richest drivers on the F1 grid. The length of his contract ran till the end of 2020. He's driven for two very rich teams: Red Bull with their massive budget and Ferrari with their legacy, ensuring his lifetime earnings at $140 million.
Further, he signed a contract with Aston Martin for the 2021 season. The fact that Aston Martin is a mid-field outfit forced Vettel in obliging to a massive pay-cut. The German is reportedly receiving a salary of $15M, without bonuses. Nevertheless, Vettel is still the 5th highest paid driver on the grid in 2021, just behind his predecessor, Sergio Perez. As of 2022, Vettel will receive a salary of $13M from Aston Martin.
Sebastian Vettel: Ferrari journey and contract
However, his Ferrari stint wasn't nearly as successful. Joining the team in early 2015, Vettel was the guiding light that Ferrari needed after a dismal 2014 season. One could argue that Vettel resurrected Ferrari in the turbo-hybrid era of Formula 1.
Despite getting off to a positive start, Sebastian's Ferrari journey was full of ups and downs. He endured a difficult season in 2016 - scoring no wins and driving a car that wasn't very competitive.
However, things changed in 2017. The SF70h was more than a match for the Mercedes W08 and for the first time in the turbo-hybrid era, Ferrari could challenge Mercedes for the Championship.
While Ferrari and Vettel made good progress in the first half of 2017, the quest to end Mercedes' domination fizzled in the latter half of the season. Mercedes made a big step up in car development. Furthermore, a series of reliability issues and driver mistakes effectively ended the Scuderia's hopes of Championship that year.
But the team went back to the drawing board of developed a monster of a car for the 2018 season. The SF71h seemed destined to put an end to Mercedes's winning streak, but a sequence of driver errors meant it was not to be.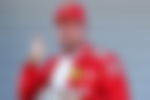 Vettel came agonizingly close to clinching his first Championship with Ferrari in 2018, but his campaign fell apart towards the end of the season.
2019 was a difficult season for the German driver. Vettel had to put up with a younger, much faster teammate in Charles Leclerc while racing in a car that was uncompetitive and unsuited to his driving style. Scoring only a single win, Sebastian ended the season fifth in the Drivers' Championship.
The equation between Vettel and teammate Charles Leclerc gave the team enough trouble.
The 2020 season was put on hold due to COVID-19 but Vettel dropped a bombshell regarding his future at Ferrari. Sebastian Vettel officially announced that he and Ferrari would not be renewing their contract for 2021 and beyond. At the end of the ?2020 season, Vettel and Ferrari parted ways.
Despite the failed quest with Ferrari, Vettel can look back at his time with the Reds with pride. The German currently sits third in the list of all-time wins for the Scuderia. Only behind F1 legends - Michael Schumacher and Niki Lauda. So far, Vettel has scored 57 Pole Positions and clinched 53 wins in his F1 career.
While it looked like Vettel might announce his retirement following the 2020 season, what arrived was rather a surprising announcement from the returning F1 team, Aston Martin. The British outfit announced Vettel as a part of their driver's line-up for 2021 replacing Sergio Perez.
In September 2021, Aston Martin affirmed that Vettel's contract had the option of extending his presence by another year. Hence, the team decided to stick with the German at least until the end of 2022.
Best Moments of Sebastian Vettel
Sebastian Vettel supports two main charities, Champions for Charity and United Charity. His support is mainly focused on children's welfare and also sports.
Sebastian Vettel often competes in charity football matches to raise money for various charitable organizations.
Vettel has donated to the 'Grace P Kelly Association' - a German organization that aids children affected by cancer.
In early 2019, Vettel teamed up with teammates Charles Leclerc and star footballer Cristiano Ronaldo in a charity football match for the Piedmontese Foundation for Cancer Research and for the Telethon Foundation.
Since 2020, Vettel has been working with BioBienenApfel, a company striving to raise awareness on the importance of bees' existence in the eco-system. Ahead of the Austrian GP 2021, Vettel, along with a group of kids, built a hotel for bees in the middle of an open field in Spielberg.
Later following the British Grand Prix, Vettel collected garbage from the stands left behind by the spectators. He further carried the waste to a waste incineration plant to raise awareness on recycling waste.
Read More - Here?s How Sebastian Vettel Followed Up His Litter Collection Drive at Silverstone
Sebastian Vettel: Personal life
Sebastian Vettel prefers keeping his personal life away from all the glitz and glamor of F1. Nobody knows a lot about his private life, but there are a few details.
The 33-year-old married his childhood friend Hanna Prater in 2019. He has 3 kids - Emilie, Mathilda, and a son born in November 2019.
The 4-time World Champion lives in a medieval-style farmhouse in Thurgau, Switzerland. Vettel isn't one to splurge on flashy mansions, but his house is impressive nonetheless!
READ MORE- Sebastian Vettel: Everything We Know About His Wife Hannah Prater, His Daughters and Personal Life
While he races some of the fastest cars on track, he prefers two wheels off the track. The German driver has an enviable vintage motorcycle collection and often arrives at circuits on one of his cool bikes. However, he also owns a very cool car collection which, funnily enough, includes a Mercedes.
READ MORE- A Long List of Cars and Bikes Owned by Ferrari F1 Driver Sebastian Vettel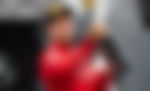 He is endorsed by the likes of watch brand, Casio, car manufacturer Infiniti, car petroleum brand Shell & clothing brand Pepe Jeans. The German driver is reportedly worth $300,000 in endorsements alone.
Sebastian Vettel prefers staying away from the limelight and likes keeping his personal life, well, personal!
Vettel is the only driver on the 2021 grid not to have a social media account. But don't get your hopes up because the German's made it clear that he has no intention of joining Instagram, Twitter, or any other social network.
However, that doesn't mean Sebastian's completely disconnected from his fans. On the contrary, Vettel enjoys reading and responding to fan mail and queries.
Those interested can contact Sebastian Vettel either by writing a letter the old-fashioned way or emailing Seb. Vettel has his own official website at sebastianvettel.de, which provides details on reaching out to the 4-time World Champion.
Interested parties can email Vettel at mail@sebastianvettel.com
Or write to him at
P.O. Box 2016
Kreuzlingen 1
SWITZERLAND
| | |
| --- | --- |
| Age | 33 |
| Marital Status | Married |
| Spouse | Hanna Prater |
| Residence | Thurgau, Switzerland |
| Nationality | German |
| Endorsements | Casio, Infiniti, Pepe Jeans |
| Championships | 4 |
| Annual Salary | $36 million |
| Net Worth | $140 million |
| Endorsements | $300K |
| Birthday | 3rd July |
| Height | 1.75m |
| Ethnicity | White |
| Kids | 3 |
| Cars | Ferrari F40, Ferrari California T, Mercedes Benz SL-65 AMG, MINI Countryman, Infiniti FX |
| Career points | 3018 |