Serena Williams
Serena Williams: Net Worth in 2023
Serena Jameka Williams' role in revolutionizing tennis has seen her cement her place as a legend of the sport and as one of the richest athletes in the world. The younger Williams sister retired with $450 million as her career earnings, which includes her on-court prize money of $94.8 million. It is the most by any female tennis player. In addition to career prize money, Serena has earned over $350 million through her off-court endorsements.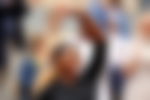 Serena Williams has racked up a net worth of $260 million as of 2023, according to Forbes.
Serena Williams' early life and family background
The 23-time Grand Slam champion hails from a humble background. Serena Williams was born on September 26, 1981, in Saginaw, Michigan, USA to Oracene Price and Richard Williams. However, the foundation of her aggressive tennis background was laid on the courts of Compton, California, with her sister Venus Williams. In addition to the support of her parents and sister, she also had the unconditional support of her other siblings, Lyndrea Price, Isha price, and the late Yetunde Price.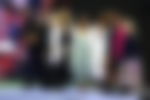 A glimpse of their childhood was shared in the Oscar-nominated movie, 'King Richard.' Serena's father and mother were her first coaches. Richard took her to public courts in Compton to play tennis at the young age of 5. Serena's homeschooling gave them more leverage, allowing her to spend more hours on the court. After dominating the courts locally, the Williams sisters moved to Florida to train under the aegis of Rick Macci at his academy.
Richard and Oracene wanted Venus and Serena to focus on school and enjoy their childhood. Hence, Serena and Venus did not participate in any major junior tournaments for a subsequent period. Despite skipping junior tournaments, like her younger sister, Venus Williams also has enjoyed an illustrious tennis career. She has won 7 Grand Slam titles, with five of those coming at Wimbledon.
Serena Williams' professional career
After a sabbatical from junior tennis, Serena Williams made her professional debut in 1995, at the Bell Challenge in Quebec City. But it wasn't until 1999 that the 'Queen of the Court' started her reign. Serena claimed her first Grand Slam title at the US Open in 1999. That same year, the Williams sisters also claimed the 1st of their 14 doubles Grand Slam titles. It was at the Sydney Olympics in 2000 that the Williams sisters claimed their 1st Olympic Gold, in the doubles event.
Although Serena achieved groundbreaking results at the beginning of her career, consistency eluded the American tennis legend for the next few years. In 2002, she injured her ankle in the semi-final of the Sydney International tennis tournament. Despite the injury, she won the 'SERENA SLAM', starting from the 2002 French Open to the Australian Open in 2003.
The year 2003 proved to be relatively hard for the then-reigning US Open champion. She was unable to defend her title in Flushing Meadows due to a severe injury and had to undergo surgery to repair the partial tear of the quadriceps tendon in her left knee. This halted the successful reign of Serena, who had claimed 5 of the last 6 Grand Slams from 2002 to 2003.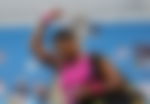 In 2006, Serena opened up about her injury and mental health struggles, after a shocking third-round exit at the Australian Open. Consequently, she stepped away from the WTA Tour, playing only a few matches and dropping to no.95 in the WTA year-end rankings. However, the 23-time Grand Slam champion made a terrific comeback in 2007, winning the Australian Open.
Serena continued her reign and claimed 6 more Major titles from 2007 to 2010 before suffering from Pulmonary Embolism in 2011. She had to rest for a year before making another remarkable comeback in 2012, claiming the Wimbledon and US Open titles. From 2012 to 2017, under the aegis of Patrick Mouratoglou, she added 10 more Major titles to her record. By doing that, she created history by breaking Steffi Graf's record of holding the most Grand Slam titles in the Open Era.
Her impressive run came to a halt after she claimed her 23rd Major title at the Australian Open in 2017. When Williams claimed her last Grand Slam title, she was 8 weeks pregnant. It was a tough journey to motherhood for Serena, due to DVT (deep vein thrombosis), which was also the cause of her pulmonary embolism. During childbirth, Williams suffered from another pulmonary embolism, which left her bedridden for weeks. Despite such adversities, she made a successful comeback in 2018, finishing as the finalist in the Wimbledon Championships and the US Open.
Post her entry into motherhood, Serena went on to play in four Grand Slam finals. However, luck evaded her, as she was unable to equal the all-time record for Most Grand Slam titles, currently held by Margaret Court. Along with her record-breaking Major titles, Serena has also spent an incredible 402 weeks in the top 2 of the WTA rankings (319 weeks at No.1 & 83 weeks at No.2). The US Open 2022 was Serena's last Grand Slam tournament. Under the guidance of her new coach, she reached the third round before bowing out of her home Grand Slam for the last time.
All you need to know about Serena Williams' husband
Serena Williams' husband is the renowned tech entrepreneur and the co-founder of Reddit, Alexis Kerry Ohanian. He founded the organization 776 with the aim of fighting inequality worldwide. Besides all this, he is also a business dad, and a paternity leaves advocate. 
The couple met spontaneously in Rome, when Ohanian sat down next to Williams during breakfast at the Cavalieri Hotel in 2015. Subsequently, after dating for a few months, the couple got engaged in 2016 and had their first child in 2017 before tying the knot. The couple got married in a 'Beauty and the Beast' themed wedding ceremony in New Orleans, Louisiana. Apart from the $1 million wedding ceremony, Serena's wedding outfit and gems cost a whopping $3.5 million.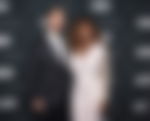 Ohanian has stood by Serena through thick and thin; from being a supportive husband to supporting his wife from stands and walking the red carpet. Above all, Ohanian's dedication to his family is evident from his simple Sunday tradition: cooking pancakes for the family. Before meeting Ohanian, Williams was rumored to have dated the renowned rapper, Drake. The Canadian rapper, last year, included Ohanian in his song, Middle of the Ocean. A line calling Ohanian a groupie received widespread criticism.
Complete details on Serena Williams' life post-maternity 
Life has been anything but easy for the 23-time Grand Slam champion post-pregnancy. She was bedridden for 6 weeks after the birth of Olympia. Post her return to tennis after giving birth, Serena marked her comeback at the French Open in her iconic black catsuit. It inspired new reforms in the WTA's dress code policy like the introduction of a special ranking rule and no penalization on wearing leggings or compression shorts without skirts, dress, or shorts over them. 
After returning to the tennis circuit in 2018, Serena made it to 4 Grand Slam finals and 2 semifinals. However, her 24th Grand Slam title eluded her. Serena was not alone in her journey to parenthood. Her husband, the Reddit co-founder, took paternity leave to support his wife and spend time with his newborn.
Serena Williams' business ventures and contracts
The Queen of the Court, after ending her reign on the WTA Tour, started building her kingdom in the business world. Recently, her venture capital firm, Serena Ventures, raised $111 million for an early-stage venture capital fund to support founders hailing from underserved communities in the tech industry.
Serena Ventures backs rising startups such as the weight-loss app Noom, the crypto company Nestcoin Holding Ltd., and Nude Barre, which produces bodywear for all. As an Angel Investor, it supports a multitude of apps, like Billie, Tonal, and Propel, among others.
Serena has also been a fashion designer, an actress, and an investor. Along with Serena Ventures, she has founded a clothing company, S by Serena, that focuses on bringing her unique fashion sense to the public.
Serena Williams' only daughter, Olympia
Serena Williams and Alexis Ohanian welcomed their first child, Alexis Olympia Ohanian Jr. on Sept 1, 2017, in West Palm Beach Florida. What's special about Olympia's name is the fact that her initials (AO) are the same as the Australian Open, that she won with her mom. Olympia got her own Instagram account when she was just a few weeks old. Since then her parents have shared her fun-filled moments with their fans and followers.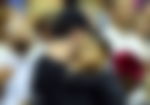 However, there is another member of the Williams-Ohanian family that has garnered a huge fan following. Olympia's doll or rather her daughter, Qai-Qai, a black-doll made by Serena for Olympia.
Furthermore, on many occasions, Olympia has been the mirror image of her mom Serena, twinning in glamorous outfits. Particularly, she was seen supporting Serena by dressing up in her mother's miniature outfits at the 2022 US Open!
Serena Williams' off-court involvements
Serena has tried her hands at writing. She published many tennis books, including her biography, My Life: Queen of the Court, and more recently, a children's book titled 'The Adventures of Qai Qai'.  In addition to the above involvements, Serena has a minority stake in the NFL team, Miami Dolphins, and the NWSL team, Angel City FC.
Serena has been heavily involved in social change throughout her career. The former World number 1 has been an ardent philanthropist and can often be seen working with various charities.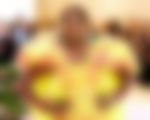 In 2008, Williams provided aid to fund the construction of a secondary school in Kenya. In 2016, she partnered with Helping Hands Jamaica to build the Salt Marsh Primary School for Jamaican youth.
She is involved in many other charitable organizations. In 2017, she also became the ambassador for the Allstate Foundation's Purple Purse Project, which helps those facing domestic abuse.
Serena Williams' endorsements
Almost 99% of Williams' total earnings are accrued from endorsements. With renowned endorsement partners, including ​​AbbVie, Anheuser-Busch InBev, Audemars Piguet, Block Inc, DirecTV, Ford, Gatorade, Gucci, Hanesbrands, Nike, Subway, Tonal, Wilson Sporting Goods, etc.
However, Williams is no longer associated with one of her first endorsement partners, Puma, as she signed a huge deal with their rival, Nike. 
Why did Serena Williams want to move away from Tennis?
Serena Williams is moving away from tennis to focus on other aspects of her life. According to the star player, tennis is no longer the sole reason for her to wake up post Olympia's birth. She wants to grow the family, as Olympia wants a baby brother or sister.
She also wants to focus on her other commitment, Serena Ventures, which she started a few years ago. Despite her whole life revolving around tennis, the 23-time Grand Slam champion decided to move away from it.
Serena Williams' career statistics
During her incredible 27-year reign on the WTA Tour, the American tennis legend claimed 7 Australian Open titles, 3 French Open titles, 7 Wimbledon Championships, and 6 US Open titles. In addition to her 23 singles Major titles, she has also won 14 doubles Grand Slams, all with her sister, Venus Williams, as her partner. Serena Williams also claimed 2 mixed doubles titles, with Max Mirnyi as her partner. Overall, she has won 73 singles titles.
Will Smith's Oscar movie 'King Richard'
The famous Oscar-winning movie, King Richard, portrayed the life of Serena's father, Richard Williams. It focused on the long and tough journey of the Williams sisters' parents in laying a strong foundation for their tennis career. The movie showed how 'King' Richard, portrayed by Will Smith, drafted their career plans even before they were born.
Expensive things owned by Serena Williams
Serena Williams lives in a $5.7 million mansion in Palm Beach Gardens, Florida. Alexis and Serena have a 14,500-square-foot Spanish Mediterranean–style home which supports Serena's vision. The American tennis legend certainly has been a fashion icon, with her sophisticated and luxurious style. Her beautiful $3.5 million wedding gown, was certainly proof of it.
Additionally, Serena also has a sophisticated collection of luxury cars which includes, an Aston Martin Vanquish worth $315,000, a Lincoln Continental, worth $116,000, and a Mini Cooper S worth approximately $40,000, among many others. The multimillionaire athlete also loves taking trips in private jets.
Serena Williams' playing style
Serena is an aggressive baseliner with her forehand and serve being the primary weapons in her arsenal. These two aspects of her game never faded away, and she has always relied on them whenever she was in trouble on the court. Just like every other great player, Serena is exceptional in defense as well. She is agile and tries to put as many balls in play as possible, which showed her fighting spirit.
When and why did Serena Williams retire?
Serena Williams announced her decision to 'evolve' away from the sport via an article penned by her for Vogue. The underlining reason for the same was her daughter's wish to be a big sister. In the tug-of-war between family and tennis, the American tennis legend chose family. Tennis fans saw Serena Williams in action for the last time at her home Grand Slam, the US Open 2022.
Serena Williams and therapy
In the 2018 US Open final debacle, Serena was involved in a heated argument with the chair umpire. The aftermath of the on-court situation culminated in the 6-time US Open champion suffering from poor mental health. Hence, she resorted to therapy. After the controversial incident, she apologized to the newly crowned US Open champion, Naomi Osaka.
What were Serena Williams' life-threatening experiences?
Serena suffered through two life-threatening incidents. Once back in 2011 and another during childbirth. The underlying cause for these episodes was Pulmonary Embolism.
In 2011, during an Oscar party, the 6-time US Open champion had difficulty breathing and went for a check-up on the insistence of the physiotherapist present there. It was revealed, that Serena had blood clots in both lungs. It left her incapacitated for almost a year. 
Similarly, during childbirth in 2017, Pulmonary Embolism again threatened her life and left her bedridden for 6 weeks.
Serena Williams: Match controversies and rivalries
In a celebrated career spanning over two decades, Serena Williams had numerous on-court rivalries with several top WTA stars. During the initial stages of her career, Serena consistently faced and won against Venus Williams, Justine Henin, and Jennifer Capriati.
Despite being a one-sided rivalry, Serena's duels against Maria Sharapova garnered huge fan attention ever since they first met in the finals of the 2004 Wimbledon Championships. Sharapova also won later that year in the WTA Finals against the American legend. But the American dominated every other match since then, taking their head-to-head tally to 20-2 in her favor.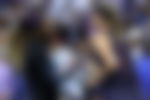 Others like Caroline Wozniacki, Simona Halep, and Victoria Azarenka have also given tough competition to Serena Williams over the years. Being a highly competitive athlete, Serena Williams got into a fair few controversies over the years. During the 2009 US Open semi-final against Kim Clijsters, the American was fined for yelling at the lineswoman over a foot fault.
ADVERTISEMENT
Article continues below this ad
Two years later, at the same venue, Serena played Samantha Stosur in the final. There, the American was given a point penalty by the chair umpire for hindrance during a baseline exchange. Serena went on to lose the match in the end but had long arguments with the chair umpire.
Her most recent controversy was during the finals of the 2018 US Open against Naomi Osaka. Serena was initially given a warning for on-court coaching. As it continued, she was given a second warning and a point penalty after she smashed a racket. Serena was constantly in an argument with the chair umpire, Carlos Ramos, who decided to give a game penalty to the American for verbal abuse. Eventually, Osaka won her first-ever Grand Slam title at the US Open.
How to contact Serena Williams?
ADVERTISEMENT
Article continues below this ad
Facebook, Twitter, Instagram, TikTok, Website
Name

Serena Jameka Williams

Born

09/26/1981

Place of Birth

Saginaw County, Michigan

Nationality

American

College

The Art Institute of Fort Lauderdale '03, University of Massachusetts '14

Parents

Oracene Price, Richard Williams

Height

5' 9'' (1.75m)

Weight

150 lbs (in 2015)

Husband

Alexis Kerry Ohanian

Kids

Alexis Olympia Ohanian Jr.

Pro Start

1995

Coach

Oracene Price, Richard Williams, Rick Macci, Patrick Mouratoglou 

Prize Money

$94.8 million/

$94,816,730

Career Titles

73

Grand Slams

23

French Open

3

Wimbledon

7

Olympics

4

Majors Won since turning 30

10

Longest Winning Streak

34 matches

Represents

The United States of America

Earnings Off-Court

$350 million

Earnings On-Court

$94,816,730

Retirement Date

09/03/2022
Serena Williams News Feed
---
---
---
---
---
---
---
---
---
---