Sergio Garcia
Sergio Garcia 2021: Net worth, salary and endorsements
Sergio Garcia Fernandez, popularly known as Sergio Garcia, is a Spanish professional golfer. His family's golf background made him pick up the sport at the tender age of three, and he won his first club championship at the age of 12. In 1995, 15-year-old Garcia entered the limelight by becoming the youngest player to make the cut at a European Tour event, a record which was broken later.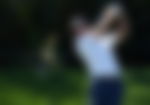 In October 2020, Garcia made his professional tennis debut in a doubles tournament with his friend and former player Amer Delic.
ADVERTISEMENT
Article continues below this ad
Garcia's current caddie is Mike Kerr, who teamed up with him last year. Previously Garcia's brother, Victor, was his caddie for a few years. Victor's predecessor was Glen Murray, who was with Garcia for almost two decades.
Sergio Garcia Family
Garcia was born into a golfing family. His father, Victor, was the pro at the Mediterraneo Golf Club during his playing days, while his mother Consuelo ran the pro shop at the golf club.
In 2017, Garcia married Angela Akins, a reporter from Golf Channel. She was a golf player during college, and she played for TCU and the Texas Longhorns. In March 2018, his wife gave birth to their daughter, Azalea, and two years later in April 2020, she gave birth to their son, Enzo.
Sergio Garcia Records
Garcia holds the record for being the youngest player to feature in the Ryder Cup. He set this record in 1999, when he played for Europe at the age of 19. His tryst with the Ryder Cup doesn't end there. Garcia is also the all-time leading points scorer for Europe in this competition.
Garcia's incredible fitness also helped him to achieve an impressive 84 consecutive Major tournament appearances, which started back in 1999. It sadly ended in 2020, when he missed the Augusta National after testing positive for COVID-19.
In 2009, he played 17 tournaments, and achieved an impressive 16 cuts, which is his career high.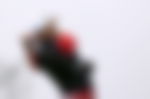 Sergio Garcia 2021 Net Worth
According to Celebrity Net Worth, Sergio Garcia has an estimated net worth of $70 million. He has earned around $51 million from his golf career, which includes prize money and endorsements as well. That places him as the ninth-highest paid golfer of all-time.
Sergio Garcia Endorsements
When he turned pro in 1999, Garcia signed a deal with Adidas. Since Adidas and TaylorMade were a joint company previously, he was endorsed by the latter as well. When TaylorMade split from Adidas, Garcia also ended his association with TaylorMade, and inked a deal with Callaway. This two endorsement last only two years and it was ended in 2020.
Garcia is still with Adidas, who have a Sergio Garcia collection named after him. The Spaniard has also had partnerships with Omega and Mission in the past. Garcia has launched multiple watches in partnership with Omega.
Sergio Garcia Foundation and charity
The Spanish golfer established the Sergio Garcia Foundation in Spain in 2002, and also launched in Switzerland three years later. The goal of the foundation is to help disabled children in those countries and also introduce them to the sport of golf by developing and funding golf clinics.
The foundation also sponsors multiple tournaments with the proceedings going towards children in need. They also have other programs where they raise funds for cancer patients and also their families.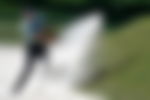 How to contact Sergio Garcia?
ADVERTISEMENT
Article continues below this ad
Sergio Garcia on Instagram: @thesergiogarcia
Twitter: @TheSergioGarcia
Facebook: @sergio.garcia
ADVERTISEMENT
Article continues below this ad
Full name
Sergio García Fernández
Nick name
El Niño
Age
41
Birth Date
January 9, 1980
Residency
Borriol, Castellón, Spain

Crans-Montana, Switzerland
Orlando, Florida

Nationality
United States of America
Marital Status
Married to Angela Akins
College
 -
Height
5'10
Weight
180 lbs
Professional wins
36
Highest ranking
#2