Sergio Garcia
Sergio Garcia 2023: Net Worth, Salary, and Endorsements
Sergio Garc?a is a 43-year-old Spanish professional golfer who used to play on both the European and PGA Tour circuits but has now switched sides and plays on the LIV Golf circuit. He was born in Castellon, Spain, on January 9, 1980. Sergio started playing golf when he was a mere 3-year-old, under the supervision of his father, Victor Garc?a, who was a club golfer.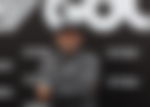 After that, he coached at the Club de Campo del Mediterraneo (Borriol), where he guided his son?s career. Even Sergio?s mother, Consuelo, closely watched him. Back then, she used to manage the club?s pro shop.
Sergio Garcia Family
Sergio Garcia hails from a humble family with a rich golfing background. His father, Victor, was the pro at the Mediterraneo Golf Club during his playing days, while his mother, Consuelo Fernandez, ran the pro shop at the golf club.
Interestingly, Sergio Garcia's wife, Angela Akins, whom he married in 2017, also has a connection with the Sport. She is a former reporter for the Golf Channel. During her college days, she played golf for the University of Texas. The Golf couple is blessed with two kids, Azalea and Enzo, who were born in March 2018 and April 2020, respectively.
Sergio Garcia: Records
As a 15-year-old, Garcia made the cut in a European Tour event in the 1995 Turespa?a Open Mediterranea. Thereafter, three years later, he turned pro after finishing as a low amateur at the Masters.
Garcia made his way up to rub shoulders with the best players in the sport. In a matter of a few months, he qualified for the Ryder Cup in 1999.
?El Nino? broke into the International scene at the PGA Championship at Medinah Country Club by hitting a memorable shot on the 16th hole. At that moment, he was behind the legendary Tiger Woods by just a single stroke. Although Woods won that tournament, that shot depicted the man's golfing genius on the course.
Since then, Sergio Garcia has had a sublime career. He conquered the Golf course by securing thumping victories across the globe, viz., Europe, the United States, Asia, Africa, and beyond.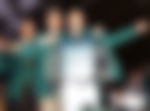 Sergio Garcia has been a key member of the European Ryder Cup team from 1999 to 2012, barring 2010. He is the youngest player to have played in a Ryder Cup, having made his debut at Brookline in 1999 at 19 years, 258 days.
The Spanish golfer has always been a crucial player for the Ryder Cup, but in 2023, after all the controversy with the DP World Tour and his resigning his membership, he will not be playing in the Ryder Cup.
Sergio Garcia: Early Career Achievements
Garc?a has spent most of his career in the top 10 of the Official World Golf Ranking, including over 300 weeks in the top 10 between 2000 and 2009. He defeated Oliver Wilson to skyrocket to his highest career ranking, second, after having played in the Honda Classic.
At 20 years, 7 days, he became the youngest golfer to reach the top 10 in the Official World Golf Ranking. Per the PGA website, Sergio Garcia has career earnings of $53,826,259. As a player, he is renowned for his strong iron play and impeccable accuracy.
Sergio Garcia: The Hero of the Ryder Cup
The Spaniard secured the twenty-fourth match victory of his career in the Ryder Cup, surpassing Nick Faldo's record of 23 match wins. He has competed in ten of the eleven Ryder Cups played during his professional career, earning a cumulative record of 28.5 points. Hence, it comes as no surprise that the all-time leading points scorer for Europe in this competition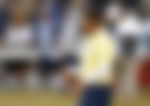 Sergio Garcia also has the incredible feat of making 84 consecutive Major tournament appearances, which began in 1999. The streak was broken in 2020 after he missed the Augusta National after testing positive for COVID-19. The 2023 PGA Championship was the first time in the golfer's 25-year career that he missed the cut to compete at a major tournament.
Sergio Garcia Charity and Foundation
In 2002, Sergio Garcia started a Foundation named after him. The 'Sergio Garcia Foundation's purpose is "for the purpose of contributing to the social inclusion of economically deprived children and youth through social assistance benefits and the practice of sport as a free-time activity."
The Spanish golfer had also launched the Inaugural "Sergio and Friends" charity golf tournament. The aim of this initiative was to provide benefits to various charities related to children. They held this tournament in Switzerland in 2016.
Sergio Garcia: Net Worth 2023
Sergio Garcia is a Spanish professional golfer who has amassed a net worth of around $70 million. His career earnings from the PGA Tour are estimated to be approximately $56 million, and he joined LIV Golf in 2022 and has earned around $40 million from there. His endorsements also play a crucial role in increasing his earnings manifold.
Sergio Garcia: Endorsements
When Garcia became a professional golfer in 1999, he signed a deal with Adidas. In 2018, Sergio Garcia inked a deal with Callaway.?The endorsement lasted only two years, and he came back to TaylorMade in 2020.
Because of a long association with Adidas of almost 24 years, in honor of Sergio Garcia, Adidas named their prominent golf gear after him. The Spaniard has also had partnerships with luxury watchmaker Omega since 2003. He has launched multiple watches in partnership with Omega, too.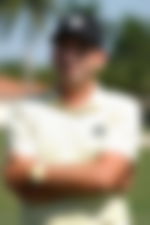 Since 2017, the Swiss global investment bank Credit Suisse and the Spanish golfer have been associated. Garc?a has been a brand ambassador for American eyewear brand goodr since 2021.
Sergio Garcia: Recreational Interests
In his leisure time, Sergio loves playing sports like football and tennis. Few know that he is a renowned fan of the soccer club Real Madrid. As a passionate footballer, he played a dual role for Borriol CF, a Third-Division team in the Spanish football league. The club President, Garcia, debuted for the club against Ribarroja CF on September 12th, 2010.
How to contact Sergio Garcia?
Instagram: @thesergiogarcia
Twitter: @TheSergioGarcia
Facebook: @sergio.garcia
Full name
Sergio Garc?a Fern?ndez
Nickname
El Ni?o
Age
43
Birth Date
January 9, 1980
Residency
Borriol, Castell?n, Spain

Crans-Montana, Switzerland

Orlando, Florida

Nationality
Spanish
Marital Status
Married to Angela Akins
College
-
Height
5'10
Weight
180 lbs
Professional wins
36
Current league/Tour
Asian Tour

LIV Golf (joined in 2022)

Highest ranking
#2