Sergio Perez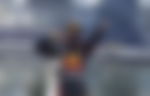 Sergio Perez 2021: Net Worth, Salary, and Endorsements
Sergio Perez debuted in Formula One in 2011 with the Sauber team. The Mexican's signing was a result of Sauber announcing a partnership with telecommunications company Telmex.
He stayed with the Swiss outfit for two years and jumped ship to McLaren in 2013, but suffered a very poor run that year.
A year later, he moved to Force India and stayed there until this season. He partnered Nico Hulkenberg for three years until the latter left for Renault. He then partnered Esteban Ocon for two years before Ocon was ousted in favor of Lance Stroll for 2019. Hardly 2 seasons later, it was Perez's turn to leave the team, but, only this time, the Mexican had an offer from one of the top-field teams, Red Bull.
Perez is currently driving for the 2021 season's championship contenders, Red Bull Racing. What's more, the Milton Keynes outfit further extended Perez's contract until the end of 2022.
On-track achievements
Sergio Perez scored a podium in just his second season in Formula One, in the second race of 2012. During his stint with the Woking-based outfit, he could only manage a position as high as fifth. When he moved to Force India, he scored five podiums for the Indian outfit.
His highest position in the Drivers' Championship was seventh in 2016 and 2017. In his partnership with Hulkenberg, the two managed to help the team finish fourth in the 2016 Championship. Perez and Ocon repeated the feat once again in 2017.
Perez out qualified and outpaced his younger teammate Stroll to finish 1oth in the Drivers' Standings, scoring a respectable 52 points in a car that wasn't very competitive.
However, Perez faced a much stronger challenge from the Canadian in 2020. With the RP20 being strongly influenced by the 2019 championship-winning car, Racing Point zoomed ahead of the midfield with Perez and Stroll scoring points consistently.
The Mexican was forced to miss two races this season due to COVID-19 but bounced back with a stellar performance at the Spanish Grand Prix. P?rez won his first race at the Sakhir Grand Prix.
On the first lap, P?rez was hit by Leclerc and went from 2nd place to 18th and last. On lap 64, he took the lead and won the race ahead of Esteban Ocon and teammate Stroll. This was the first win for a Mexican driver since Pedro Rodr?guez won the 1970 Belgian Grand Prix 50 years prior.
Perez finished fourth in the Drivers' Championship in the 2020 season, his best-ever seasonal finish in F1. Perez is also in an intense battle for P3 in the championship along with Valtteri Bottas and Lando Norris in 2021. However, the 'second driver curse' has often haunted Perez, resisting him from securing decent race finishes apart from the back-to-back strong points haul in France, Azerbaijan, and Monaco.
Perez scored his first Red Bull podium at Le Castellet followed by his first Red Bull win at Baku and an incredible comeback drive in Monaco. And that pretty much was it. Since then, Perez has had a tough time challenging the top runners, mostly finding himself stuck amongst the mid-field pack.
Sergio Perez: Net Worth
The Mexican is reportedly worth $30 million, and his annual salary for 2020 is believed to be $8 million. As of 2021. Perez is reportedly the 4th highest earning driver on the grid, only behind Lewis Hamilton, Max Verstappen, and Fernando Alonso. Perez's salary under Red Bull is likely to be around $18 million which includes $13 million-worth bonuses.
Best Moments of Sergio Perez
Sergio Perez's endorsements
Perez has two personal sponsors backing him, Telmex and Telcel. Both are Mexican telecommunications companies. He is also sponsored by Claro, another telecom company.
He was also sponsored by the sunglasses brand, Hawkers, but ended his relationship with them.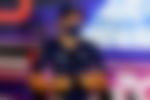 Foundations and Charity
Back in 2012, Perez and his family founded the?Checo P?rez Foundation. The main aim of the foundation was?to support orphans and children with cancer.
How to contact Sergio Perez
Interested parties can reach out to Sergio Perez through his official website.
For business and media inquiries, one can send an email to luis@perezracing.mx
Apart from these methods, fans can contact Sergio through his multiple social media accounts. The Mexican driver is particularly active on Twitter?and?Instagram. Additionally, Perez also uses Facebook?and?YouTube.
| | |
| --- | --- |
| Age | 31 |
| Marital Status | Married |
| Spouse | Carola Martinez |
| Residence | Switzerland |
| Nationality | Mexico |
| Endorsements | Claro, Telcel, Telmex |