Seth Rollins

Seth Rollins 2022: Net Worth, Salary, & Endorsements
Colby Daniel Lopez, better known by his in-ring name Seth Rollins, is a professional wrestler currently signed to World Wrestling Entertainment (WWE). Rollins is a part of the new generation of WWE wrestlers who have proven their mettle on the independent circuit.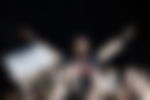 Long before Rollins was running through WWE competition, he was a top star for Ring Of Honor, a small American wrestling promotion with a cult following. Alongside him were big names like Daniel Bryan, AJ Styles, and Roderick Strong. Back then, he was known as Tyler Black and had a 210-day reign with the World Championship.
Rollins made his WWE debut with its developmental territory, Florida Championship Wrestling (FCW). After impressing with his immaculate wrestling skills and affable personality, WWE made him the inaugural NXT champion.
The company saw him as their future. Hence, after he dropped his NXT title to Big E, he made his WWE main roster debut as a part of one of the most dominant groups in its history - The Shield. The group also comprised Dean Ambrose and Roman Reigns.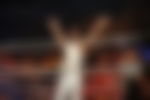 Their feud with legendary WWE faction Evolution would push them to the stratosphere. However, soon after, Seth Rollins completed one of the biggest heel turns in WWE history when he betrayed his Shield brothers to join hands with The Authority led by Triple H.
The resultant heel turn made Seth Rollins a superstar, and he soon became the WWE Champion. He would feud with big names like John Cena, Kane, and even a debuting Sting. After a knee injury that sidelined him over almost a year, Rollins returned to a big ovation.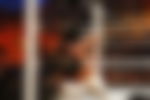 He would soon turn babyface and become one of the biggest stars of the company. However, he turned heel after a dominant run. As 'The Monday Night Messiah', Rollins took on a sort of cult role, forming his own divine partnership with Murphy.
The two indulged in rituals and incurred the wrath of Rey Mysterio when they blinded him in one eye following a fight. With the help of his son Dominik, Rey Mysterio managed to topple Rollins and put down the Monday/Friday Night Messiah once and for all.
Rollins took a break from wrestling after this storyline to take care of his newborn daughter with his wife Becky Lynch.
Since his return on the main roster, Rollins wasted no time in getting into the main event picture and almost won the Money in the Bank ladder match.?
From time to time, Rollins has managed to keep himself fresh with the WWE Universe. In 2021, he entered into a legendary feud with the WWE Hall of Famer, Edge, which ended in a brutal Hell in a Cell match at the Crown Jewel PPV at Riyadh, Saudi Arabia.
At Survivor Series, Rollins was a part of Team Raw for the traditional 5-on-5 elimination match where he was the sole survivor and helped attain victory for Raw.
Rollins faced Roman Reigns for the Universal Championship at the 2022 Royal Rumble event, and while he won the match via disqualification, the title did not change hands.
Seth Rollins 2022 Achievements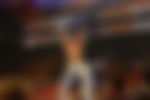 Seth Rollins has achieved many accolades in the WWE. He is a two time WWE champion, two-time Universal Champion, two-time Intercontinental champion, one-time United States Champion, a record six-time WWE/Raw Tag Team Champion, the 2014 Money In The Bank winner, the 2015 Superstar of the year and the 2019 Royal Rumble winner.
He has also been the face of the WWE 2k18 video game.
Seth Rollins WrestleMania record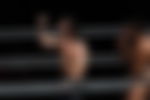 Seth has a terrific record at the biggest stage of them all. He holds a 6-2 win-loss record at WrestleMania with his first WWE Championship win coming at the main event of WrestleMania.
He cashed in his Money in the Bank contract in a match between Roman Reigns and Brock Lesnar. Over the years, he's faced stars like Triple H, The Miz, and Brock Lesnar at WrestleMania.
Seth Rollins 2022 Net Worth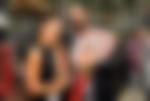 The net worth of Seth Rollins stands at a staggering $9 million. His income comes from his wrestling as well as movie endeavors. Apart from this, he also owns a coffee shop called 392 Dport in his hometown of Iowa.
Seth Rollins made his acting debut in the 2016 film Sharknado: The 4th Awakens. He has also worked in the films The Jetsons and WWE: Robo-WrestleMania (2017) and Armed Response (2017). Additionally, he has appeared in popular TV shows, including Good Morning America and The Daily Show.
Seth Rollins 2022 Charities And Foundations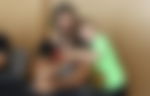 Seth Rollins is a regular contributor to the Make-A-Wish Foundation, which fulfills the wishes of kids suffering from life-threatening diseases. He is also a big donor to the WWE sponsored charity called Connor's Cure.
He famously fulfilled the wish of a little kid called Sebastian who suffered from a spinal cord dysfunction called Spina Bifida and filled the child's life with loads of happiness for the time he was with him.
How to contact Seth Rollins?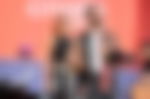 Here are the social media handles of Seth Rollins through which you can contact him if you want to.
Instagram - @wwerollins
Twitter - @wwerollins
| | |
| --- | --- |
| Real name | Colby Daniel Lopez |
| Born | May 28, 1986 (age 35) |
| Nationality | American |
| Height | 6?ft 1?in (185?cm) |
| Weight | 217 lb (98 kg) |
| Address | 2625 E 56th Court Davenport, IA |
| Marital Status | Engaged |
| Fianc?e | Becky Lynch |
| Debut | 2005 |
| Trained by | Danny Daniels |
| Ring name(s) | Gixx, Seth Rollins, Tyler Black |
| Net Worth | $9 Million |