Sha'Carri Richardson
Sha'Carri Richardson 2023: Net Worth, Salary, and Endorsements
The enigmatic Sha'Carri Richardson is regarded as one of the brightest upcoming talents in athletics. While competing for her high school and at national level competitions, she clinched a multitude of accolades and created a name for herself in track and field arena. The influence of the GOAT, Florence Griffith-Joyner is evident in her style and attire on the track. Her colored hair keeps changing all the time as it has become a part of her identity.
The net worth of American sprinter Sha'Carri Richardson is estimated to be between $1 million to $5 million. Her salary range comes between $45,000 and $50,000. The major chunk of her wealth is from her earnings as a track and field champion and various endorsements with elite brands like Nike, Beats, and Apple Music.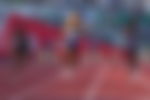 Sha?Carri Richardson?s early life and her family
Born in Dallas, Texas on March 25th, 2000, her grandmother had an instrumental role in her upbringing and motivated her to be an athlete. She had rather a choppy start to life after her mother abandoned her. With no siblings in picture, the athlete was raised by her grandmother, Betty Harp, and her aunt. In 2021, a week before her qualifying race for the 2020 Summer Olympics, her biological mother passed away. The track and field star was oblivious of her mother's demise until she was asked about it by a reporter.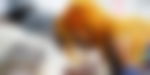 Richardson was interested in sprinting from a very young age. Hence, she started participating in track and field competitions in her teenage years, and in 2016 she competed in her first race at the US Amateur Athletic Union (AAU) Junior Olympics where she stood atop the podium in the race track event of her age group.
Sha'Carri Richardson's athletic career and stats
Richardson got enrolled at Louisiana State University and was a part of the LSU Lady Tigers track and field team. Her ability on the track was clear since she was young. Standing at around 5'1", the sprinter has a unique sprinting style. Significantly, her victory in the 100-meter race in AAU Junior Olympics in 2016 elevated her career. After that, Richardson won the emerging athlete award at USA Track & Field Junior Championships in 2017. More success followed at the 2017 Pan American U20 Athletics Championships where she won the gold medal as well.
During her LSU career, the athlete entered the 2019 NCAA Division I Indoor Track and Field Championships and made it to the finals. The real breakthrough came when she won the 100-meter race at the 2019 NCAA Division I Outdoor Track and Field Championships. Additionally, she finished in second place in the 200-meter race.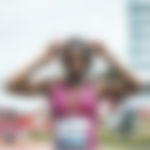 Both the races saw her create the world under-20 records for the sprints. Finally, after her first year, she went on to become a professional in a bid to get selected for the Tokyo Olympics 2020. However, just before her much-awaited debut at the Olympics, she was handed a ban by the World Anti-Doping Agency for doping due to which she missed the event. After that, the sprinter returned for the Nike Prefontaine Classic Meet and finished ninth in the race. She set a time of 11.14 seconds.
Sha?Carri Richardson?s track and field achievements and records
Her arrival on the big stage came when she created the sixth-fastest time in women's 100-meter history. She set a time of 10.72 seconds and coincidently, became the fourth-fastest American sprinter in the nation's history. The dreams of becoming an international athlete became fulfilled after she set a time of 10.86 in the United States Olympic Trials.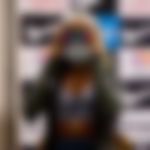 Now, coming to her most recent sprinting spree at Doha Diamond League, Richardson, who has a personal best of 10.72 clocked a jaw-dropping wind-assisted 10.57 in Miramar Invitational - the third fastest all-conditions time in world history.
On May 5, 2023, Richardson clocked 100 m world lead and met the record to beat Shericka Jackson and Dina Asher-Smith at the 2023 Diamond League season in the Qatari capital, Doha.
Sha?Carri Richardson?s partner
Though Sha'Carri Richardson is presently not dating anyone, she was in a relationship with Jamaican track and field athlete Janeek Brown. However, after almost a year of dating, Richardson and Brown parted ways. Pulling off the curtains from her break up with Brown, Richardson took to her Instagram handle and penned, "I was in a relationship with a Jamaican athlete that never cared about me from jump. I was abused and stole from yet protected her from the judgement of her country & family while they dragged me. I had to deal with homophobic and so much more that I'm still healing from".
Career highlights
World Junior Record Holder - 100 Meters (10.75)


World Junior Record Holder - 200 Meters (22.17)


Collegiate Record Holder - 100 Meters (10.75)


American Junior Record Holder (100 Meters)


No. 9 World All-Time 100 Meters


2019 NCAA National Champion - 100 Meters (10.75)


2019 'The Bowerman' Winner


2019 USTFCCCA Outdoor Track Athlete of the Year


2019 SEC Freshman Track Athlete of the Year


4x All-American (60m, 100m, 200m outdoors, 4x100m relay)


3x SEC Champion (100m, 200m outdoors, 4x100m relay)


2017 Pan American U20, gold,? (4x100 Relay)


2017 USATF Junior Bronze Medalist (200 Meters)


8x Texas Class 4A State Champion
Name - Sha'Carri Richardson
Born - 25th March, 2000
Place of Birth - Dallas, Texas, United States
Nationality - United States of America
Education - Louisiana State University
Parents - Shayaria Richardson (Mother), nothing much is known about her father
Height - 5'1''
Weight - 110 pounds
Partner - Not dating anyone
Kids - N/A
Social Media- Instagram, Twitter