Shaquille O'Neal
Shaquille O'Neal: Net Worth 2023, Family, and Career
Shaquille O'Neal: Net Worth 2023
NBA superstar Shaquille O?Neal signed a 7-year $120 million contract when he joined the Los Angeles Lakers in 1996. It was one of the biggest deals at the time. Over the course of his storied career, he earned $292 million in NBA salary and over $200 million in endorsements.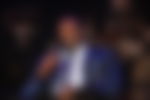 With his smart business decisions, the 4x NBA champion has now built a business empire. As of February 2023, Shaq has a massive net worth of $400 million.
Who is Shaquille O Neal's family?
Shaquille O?Neal has six children. In 1996, he and his ex-girlfriend Arnetta Yardbourgh welcomed their first child, Taahirah O'Neal. He then married Shaunie Henderson in 2002. Shaunie is a reality TV star and one of the executive producers of the Basketball Wives TV series.
She had a son, Myles, from a previous relationship. O'Neal and Shaunie then had four children together: Shareef, Amirah, Shaqir, and Me'arah. Shaquille O'Neal and Shaunie divorced in 2011 after nine years of marriage. She then tied the knot with Pastor Keion Henderson in 2022.
Shaq has not re-married since his divorce in 2011. Among his children, Shareef, Amirah, Shaqir, and Me'arah are following in their father's footsteps in pursuing basketball. At 15, Me'arah is already growing at a rapid pace and has all the markings of a great player.
Shaq has three siblings, Ayesha, Jamal, and Lateefah O?Neal. Ayesha battled with cancer and passed away in 2019.
Shaquille O?Neal: Childhood & Early Life
Shaquille O'Neal was born in Newark, New Jersey, to Lucille O?Neal and Joe Toney. Shaq did not know his biological father for a very long time. It was because Joe Toney was imprisoned for drug possession when Shaq was very young. Lucille then married a military drill sergeant named Phillip A. Harrison, who played a huge role in Shaq?s childhood and success.
While O?Neal became a national sensation because of his dominance on the basketball court, his larger-than-life personality and his humor made him popular around the world. Shaq was not very confident with the media when he first entered the league. However, he understood the importance of the media and worked on his media skills, which helped him more than anyone would have imagined.
Shaq studied business at Louisiana State University and played college basketball for the Tigers. His parents were adamant he should complete his college education before testing the league. However, as coach Dale Brown was concerned O?Neal could end up with a career-ending injury because of the hard fouls he had been enduring in college games, he suggested O?Neal should declare for the NBA draft.
After three years of college, Shaq declared for the NBA draft and the Orlando Magic drafted him as the #1 pick in 1992. He got the go-ahead for this as he promised his mother that he would return to finish his degree. Shaq then kept his promise by completing his bachelor?s degree in 2000 while still playing in the NBA.
As?O'Neal felt disrespected when he was ignored during business meetings by his associates, he obtained an MBA degree from the University of Phoenix in 2005 to prove he has what it takes to be a successful entrepreneur. His mother came to him with tears of joy after his MBA and motivated him to go further. Then, in 2012, Shaq earned his doctoral degree in organizational learning and leadership with a specialization in human resource development from Barry University.
Shaquille O?Neal: NBA Career
Shaquille O?Neal played in the NBA for six different teams over the course of his 19-year career. He took the league by storm as a rookie. In his fourth NBA season, O'Neal led the Orlando Magic to the 1995 NBA Finals. Shaq then joined the Los Angeles Lakers in 1996, the same year the Lakers acquired a young Kobe Bryant on draft day.
Shaq and the Lakers struggled initially. However, the addition of head coach Phil Jackson changed everything. He then led the Lakers to a three-peat (2000-2002). Shaq won the Finals MVP award on all three occasions and also won the 2000 NBA MVP.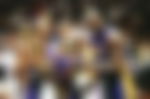 In 2004, O'Neal took his talents to South Beach and helped Miami Heat win the NBA Championship in 2006. However, Shaq was not at his prime anymore and was suffering from multiple nagging injuries. From 2007-11, he played for three teams and announced his retirement while playing for the Boston Celtics in 2011 when he was 39.
During his career, basketball rims and backboards were not safe. Shaq has broken a whopping 19 rims with his powerful slams. In 2017, O?Neal posted a picture of a sculpture made of all 19 rims he had broken and called it the ?Broken Rim Tree?.
What companies does Shaq own?
Shaquille O?Neal is one of the most successful former athletes turned businessman. The Big Diesel owns a total of 50 brands in different industries, with over 172 restaurants and 150 car washes. Even though he has been retired for over a decade now, Shaq still endorses 30 companies.
O?Neal was a part owner of a whopping 155 Five Guys Burgers restaurants. He is the proud owner of franchises such as Krispy Kreme, Papa John?s Pizza, Auntie Anne?s Pretzel, Car Wash, and 24-Hour Fitness. Additionally, he owns 9 Papa John?s Pizza restaurants. Shaq also invested in companies like Apple, PepsiCo, Google, and General Electric. His investment in Google helped him massively increase his net worth.
O?Neal is the second-highest shareholder of the Authentic Brands Group which owns JCPenney and Forever 21. The Authentic Brands Group owns the royalties of legends like Elvis Presley, Muhammad Ali, and Marilyn Monroe. Being the second-highest shareholder, Shaq owns a percentage of the legends? royalties.
Even though Shaq has made some very smart investments that helped him build his business empire, he has also missed out on some huge opportunities, including investing in Starbucks. He opted not to invest in the chain of coffeehouses because of an interesting reason.
Shaq was once a minority owner of the Sacramento Kings, but he recently sold his shares. However, he is still open to being an owner in the NBA and expressed his desire to buy stakes at his former team the Orlando Magic.
Shaquille O'Neal: Records
Shaquille O?Neal finished his NBA career with 23.7 points, 10.9 rebounds, and 2.3 blocks per game in the regular season. He sits at #8 on the total points scored (28,596) list, #15 on the total rebounds (13,099) list, and #8 on the total blocks (2,732) list. Interestingly, he is also third all-time in total free throw attempts with 11,252 because of the opponents? Hack-a-Shaq strategy to stop him.
O?Neal and Michael Jordan are the only players to ever win three-straight NBA Finals MVP awards.
Shaquille O?Neal: Awards and Achievements?
4? NBA champion (2000?2002, 2006)
3? NBA Finals MVP (2000?2002)
NBA Most Valuable Player (2000)
15? NBA All-Star (1993?1998, 2000?2007, 2009)
3? NBA All-Star Game MVP (2000, 2004, 2009)
8? All-NBA First Team (1998, 2000?2006)
2? NBA scoring champion (1995, 2000)
2? All-NBA Second Team (1995, 1999)
3? NBA All-Defensive Second Team (2000, 2001, 2003)
4? All-NBA Third Team (1994, 1996, 1997, 2009)
NBA Rookie of the Year (1993)
NBA All-Rookie First Team (1993)
Shaquille O?Neal's biggest purchases
Shaquille O?Neal lives his life to the fullest and does not worry about spending huge. He once went on a shopping spree and spent a colossal $70,000 at Walmart. This splurge was because he found that his new apartment in Phoenix was empty. As Shaq was impatient, he went to a Walmart and bought everything he wanted.
Early in his career, O'Neal spent $1 million in a single day to make his parents happy. He also spent huge amounts on expensive fast cars. Given Shaq?s 7-foot frame, some of the most expensive cars do not fit him. Hence, the 4x NBA champion spends a lot on customizing his cars.
Shaq also has massive mansions that are worth millions.
Shaquille O?Neal: Music Career
Shaquille O?Neal began his music career in 1993 with his debut album Shaq Diesel. Even though the album was panned by the critics, it was a huge hit with the fans and received platinum certification from the RIAA. He has also worked alongside King of Pop Michael Jackson as a guest rapper on ?2 Bad? in MJ?s 1995 album HIStory.
Since 2021, O?Neal has been performing as a DJ with the nickname DJ DIESEL. He once revealed that he chose to pursue electronic music because it is similar to basketball. As of today, O'Neal has released five studio albums and one compilation album.
The Shaquille O'Neal Foundation, Charity Work and philanthropy?
Shaquille O?Neal gives back to the community via various means, including his Shaquille O?Neal Foundation. The foundation works to help underserved youth to help them achieve their full potential. It focuses on building a brighter future for children. It has built basketball courts and country clubs around the country to help kids. During festival season, the foundation brings joy to thousands of children across the country with toys and gifts.
The former NBA star supports charities like?Be The Match, Boys & Girls Clubs of America, Centre ValBio, Free The Children, Kids Wish Network, PeyBack Foundation, and Phoenix House. Additionally, in partnership with Microsoft Corporation, he contributed $1 million to the Boys and Girls Club of America to create technology centers in clubs nationwide.
How to Contact Shaquille O'Neal?
Facebook, Instagram, Twitter, Website, YouTube
Name

Shaquille O?Neal

Born

March 6, 1972

Place of Birth

Newark, New Jersey, U.S.

Nationality

U.S. Citizen

Education

Ed.D

Parents

Lucille O?Neal and Joe Toney

Height

7?1?? (2.16 m)

Weight

325 lb (147 kg)

Wife

-

Kids

Taahirah, Myles, Shareef, Amirah, Shaqir,

and Me'arah

O?Neal

Shoe Size?

22