Shaun White
Shaun White 2023: Net Worth, Salary, and Endorsements
Shaun Roger White is an American former professional snowboarder and skateboarder. He is a five-time Olympian and a three-time Olympic gold medalist in half-pipe snowboarding.?According to?Celebrity Net Worth, Shaun has a net worth of $65 million. He earns a salary of $10 million per year. In fact, he has a 10-year multi-million-dollar endorsement deal with Burton Snowboards. Other than this, he has a close-knit corporate relationship with Red Bull and has partnered with Target, Oakley, Hewlett-Packard, and Ubisoft.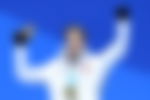 Shaun White?s early life and family
Shaun White was born in San Diego, California on 3rd September 1986 to parents Cathy and Roger White. ?He was born with a Tetralogy of Fallot, a congenital heart defect for which he required two open-heart operations before the age of one.
Shaun graduated from California?s Carlsbad High School and didn't manage to enroll in college for he had already started to lay the foundation in the snowboarding arena.
The snowboarder has two siblings, Kari White (sister) and Jesse White (brother). His brother motivated him to take up snowboarding as a career. Interestingly, now Jesse White remains Shaun?s best friend and business manager. On the other hand, Kari White also chose a vocation in snowboarding and went with her brother to the 2018 Winter Olympics in PyeongChang.
Shaun White?s snowboarding career
At a very early age, Shaun's talent was noticed by the legendary skateboarder Tony Hawk. Shaun started training under Tony at the age of 9, and by 16, he was a professional skateboarder. Interestingly, he had started his journey in skiing before switching to skateboarding.
White started competing at the X Games, and notably, he has clinched every medal at the games since 2000. In 2006, he made his maiden Olympics appearance at the Winter Olympics and clinched the gold medal in the half-pipe event.
In 2008, White released his own video game named?'Shaun White Snowboarding', which became the 20th best-selling game in the USA. White had his second Olympic appearance in 2010, at the Vancouver Winter Olympics, and again clinched the gold medal.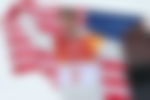 In 2012, he created history by becoming the first-ever snowboarder to score a perfect 100 at the Winter X Games in the men's Snowboard SuperPipe event. However, in the 2014 Winter Olympics, he missed out on the podium finish by a whisker, finishing in the fourth position.
In the 2016 Winter Olympics, he again reclaimed his title by clinching the gold medal. Remarkably, he had faced a major injury leading to 62 stitches on his face, albeit he still outclassed everyone. His gold medal marked the 100th win for Team USA at the Winter Olympics.
The snowboarding champion's last-ever race came in the 2022 Winter Olympics in Beijing. The star had a rough year in 2021 when he was turned around by the authorities as he was bound for Canada. The couple had to stay apart, rendering their long-distance relationship undergo a difficult time.
The American completed two out of three runs in the Snowboard halfpipe, just missing out on a medal in Zhangjiakou. Following this, the Team USA star retired with three Winter Olympic gold medals to his name.
Post his retirement, the Flying Tomato's life has not been dull at all. Setting off summer vibes in one of the coldest places in the world with his girlfriend, Shaun went in for some ice water dipping! When it comes to endurance, he walks the extra mile.
Achievements and records
Gold Medal- 2006 Winter Olympics


First-ever athlete to compete and medal in both the Summer and Winter X Games.


Gold Medal-2010 Winter Olympics


Gold Medal- 2016 Winter Olympics


World record in the most number of X games gold games, medals, and Olympic gold medals by any skateboarder
Shaun White?s girlfriend
Shaun White is in a relationship with The Vampire Diaries?actress Nina Dobrev. While the two first met during a brief encounter at an awards show in 2012, it wasn't until 2019 that they were introduced officially by a mutual acquaintance. The pair met at a Florida workshop organized by Tony Robbins in 2019. Following the event, the power couple started dating. However, it was not until 2020 that the pair made their relationship Instagram official.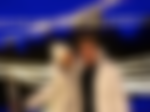 Shaun White's Charity
Shaun started his own foundation?'Shaun White Foundation'?which helps the St. Jude Children?s Research Hospital, a pediatric cancer research center.?Shaun has also been?involved?with the Tony Hawk Foundation, Make-A-Wish Foundation, and others for charity work.
Name - Shaun Roger White
Born - 3rd September 1986
Place of Birth - San Diego, California, United States
Nationality - United States of America
Education - California State University San Marcos
Parents - Cathy and Roger White
Height - 5 ft 8 in
Weight - 70 Kg
Girlfriend - Nina Dobrev
Kids - NIL
Social Media - Instagram-?@shaunwhite?, Twitter-?@shaunwhite?