Shelly-Ann Fraser-Pryce
Shelly-Ann Fraser-Pryce 2023: Net Worth, Salary, and Endorsements
Olympic sprinting legend Shelly-Ann-Fraser-Pryce was born on December 27, 1986, in Kingston, Jamaica. Even at 34, she has been stunning the world with her blazing speed. Shelly-Ann recently became the world's third-fastest woman in 100m events. Track and field star started her Olympics journey back in 2008 during the Beijing Olympics. Shelly-Ann came from a humble family background, nevertheless, nothing ever stopped her from reaching the top.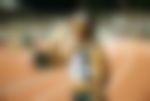 Currently, Shelly-Ann's net worth is close to $4 million. She has earned the same through various sports endorsements and sponsorships. Shelly-Ann's biggest endorsement deal is with Puma. In the year 2021, Fraser-Pryce signed a deal with HUMBL, a digital money network based in San Diego, California. She also has deals with Digicel, Grace Kennedy, and Nike. Almost a decade ago, Shelly-Ann Fraser-Pryce launched a business by the name "Chic Hair Ja" and also has a hair salon called Lady Shelly in Jamaica.
Shelly-Ann Fraser-Pryce's early life
Shelly-Ann was born on December 27, 1986, to her parents Orane Fraser and Maxine Simpson. She grew up in the impoverished and violence-laden Waterhouse district of Kingston, Jamaica. Shelly-Ann was brought up by her mother, who was an unlicensed street vendor, and a former athlete, along with two brothers. Shelly-Ann started competing in track and field events at the age of 10 when she was in primary school. When Fraser was 16 years old and in high school at the Wolmer?s High School for Girls, she ran 100 meters in 11.57 seconds.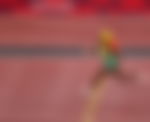 During her college years, while attending the University of Technology in Kingston, she placed fifth at the national championships and earned a silver medal at the world championships in 2007. Fraser made a sudden breakthrough in 2008, by winning the gold medal at the Beijing Olympics in the 100-meter race. This breakthrough was a surprising one, despite the fact that she was being coached by Stephen Francis, who had guided Jamaica?s Asafa Powell to four men?s 100-meter world records.
Shelly-Ann Fraser Pryce's Athletics Career
Remarkably, Shelly-Ann was a gifted sprinter from a very young age. She used to run barefoot in her primary school. At 16, she clinched the bronze medal in Inter-Secondary Schools Boys and Girls Championships. In 2006, she joined the University of Technology, Jamaica, and started coaching under Stephen Francis. At 20, she finished in the 5th position in 100m at the Jamaican National Senior Championships.
Shelly-Ann made her international debut on the European athletics circuit. Her moment of spotlight came when she shocked everyone by finishing the second position at the Jamaican Olympic trials for the Beijing Olympics 2008.
And then Shelly-Ann created history at the Beijing Olympics in 2008. She became the first Jamaican woman to win the gold medal in the 100m race at the Olympics. Even after bumps and hurdles post-2008 and before 2012, Shelly-Ann reached the mega-quadrennial games in London.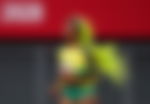 Jamaican sprinter stunningly clinched three Olympic medals at the London Olympics 2012. She clinched the gold medal in the 100m race defending her title. While she also won the silver medals in the 200m race and 4*100m race.
In Rio Olympics 2016, she clinched the silver medal in the 4*100m relay race and the bronze medal in the 100m race. After welcoming her baby in 2017, Shelly competed in her first Olympics as a mother in Tokyo Olympics 2020. In Tokyo, she won the silver medal in the 100m race and the gold medal in the 4*100m relay race.
Even after the Olympics, Shelly-Ann's performance went up at the Diamond Leagues meet in 2021. At the Diamond League meet, she entered the sub of 10.6 as he clocked the time of 10.60 seconds. She defeated her fellow Jamaican and rival Elaine Thompson-Herah to become the world's third-fastest woman in the 100m race.
In 2022, Shelly-Ann Fraser-Pryce bagged her fifth World Athletics Championships title after winning the 100m race. She also captured silver medals in the 200 meters and the 4*100-metre relay. Her last major 200m race was at the World Athletics Championships, in 2022. Now, Fraser is concentrating on the 100m for the upcoming 2024 Paris Olympics, which will be her fifth Olympics. The track and field legend has hinted that she might be retiring after the 2024 Olympics.
Shelly-Ann Fraser Pryce's achievements and records
Achievements
Gold- 100m (2008 Beijing Olympics)
Gold-? 100m (2012 London Olympics)
Gold- 4*100m race (2020 Tokyo Olympics)
Silver- 200m (2012 London Olympics)
Silver- 4*100m race (2012 London Olympics)
Woman Athlete of the Year, 2013
Silver- 4*100m race (2016 Rio Olympics)
Silver- 100m (2020 Tokyo Olympics)
Bronze- 100m (2016 Rio Olympics)
The Laureus Sports Woman of the Year Award, 2023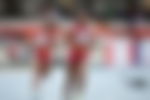 Records
At the 2012 London Olympics, she became the third woman to repeat as Olympic 100-metre champion, with another personal best, which was 10.70 seconds. Post that, she competed in the 200m for the first time at a major championship, and took away the silver as American Allyson Felix edged her out for the gold. At the 2013 world championships, Fraser-Pryce won the women?s 100-meter final in 10.71 seconds.
After this, she captured gold in the 200 meters, with a time of 22.17 seconds, becoming the third woman to claim such a dash double.?When Shelly-Ann won the gold medals as a member of Jamaica?s 4 ? 100-meter relay team and in the 100-meter event during the 2015 world championships, she became the first woman to win three gold medals in world championship history.
Shelly-Ann Fraser Pryce?s husband and kid
Shelly-Ann was dating Jason Pryce long before they got married in January 2011 at the Tryall Club in Hanover. Jason Pryce is a Channel Development Manager at Datto, and they both met in the year 2007 when she was visiting a friend while studying in college. Together, they have a baby boy, Zyon Pryce, who they welcomed to the world on August 7, 2017.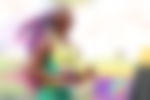 Shelly-Ann Fraser Pryce's Pocket Rocket Foundation
The Olympic legend found the Pocket Rocket Foundation to create lasting change in the lives of student-athletes and children in children's homes across Jamaica.?The Foundation provides young high school students scholarships who compete in various sporting events.
In 2010, she was named the first?UNICEF?National Goodwill Ambassador for Jamaica, and also the Grace Goodwill Ambassador for Peace.
| | |
| --- | --- |
| Age | 36 |
| Marital Status | Married |
| Husband | Jason Pryce |
| Children | 1 |
| Olympic medals | 8 |
| Nationality | Jamaican |
| Height | 5 ft |
| Weight | 52?kg |
| Endorsements | PUMA, HUMBL |
| Olympic appearances | ?2008, 2012, 2016, 2020 |
How to contact Shelly-Ann Fraser Pryce?
Instagram- @realshellyannfp
Twitter- @realshellyannfp