Shohei Ohtani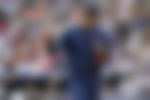 Shohei Ohtani is a Japanese baseball player who plies his trade for the Los Angeles Angels in Major League Baseball (MLB). Currently, he is one of the most versatile players in the league because of the wide skill set he possesses.
The Japanese star plays as a pitcher, a designated hitter and an outfielder. He enjoyed one of his most fruitful seasons in the MLB in 2021, although the Angels didn't reach the playoffs.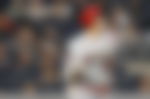 Shohei Ohtani's Baseball Career
Shohei was born to Kayoko and Toru Ohtani in Oshu, located in the Iwate Prefecture in Japan on July 5th, 1994. He attended the Hanamaki Higashi High School, pitching for the school team. At just 18 years of age, Ohtani showed his incredible pitching ability by tossing a near 100mph fastball.
Although he wished to join the major leagues right after high school, he joined Japanese outfit Hokkaido Nippon-Ham Fighters in 2013. It was here where Ohtani honed his skills as a hitter and a pitcher to become one of the hottest prospects in baseball. He recorded some of the best statistics of any Japanese player, ranging from strikeouts to home runs in the sport's history.
Amidst interest from many MLB teams, Ohtani signed with the Los Angeles Angels in December 2017. He played his first MLB game against the Oakland Athletics on March 29, 2018. During this game, he featured as a designated hitter, hitting a single on his first at bats. Two days later, he made his pitching debut against the same opponents.
He won the American League Rookie of the Year in 2018, marking his potential to the rest of the MLB. However, he suffered a bipartite patella injury in 2019, which cut short his second MLB season. Prior to this, the Japanese star underwent a Tommy John surgery which put his pitching career in doubt.
In 2020, Ohtani suffered a flexor strain on his elbow, which once again endangered his pitching capability. However, the 27-year-old produced one of his finest MLB seasons in 2021, both as a pitcher and a hitter.
Ohtani's incredible 2021 MLB season
As a hitter, he recorded an astounding 103 runs, 46 home runs and 100 RBI. With a batting average of 0.257 in 155 games, Ohtani showed an incredible level of consistency, posting some of the best individual numbers seen in a single season.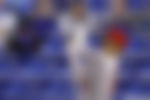 As a pitcher, Ohtani produced a stellar 9-2 win-loss record. During the season, he conceded just 48 runs and 15 home runs. In addition, he recorded an ERA of 3.18, which is exceptional for someone who plays on the mound and at bats.
He made his All-Star debut in this season, where he won with the AL All-Stars.. With outstanding performances in 2021, he also became a frontrunner for the AL MVP that season despite the Angels missing out on playoff baseball.
Shohei Ohtani 2021 Net Worth and Endorsements
ADVERTISEMENT
Article continues below this ad
As of July 2021, Ohtani earns $6million in endorsements according to Forbes. Despite arriving in the United States just four years back, the Japanese star already represents some of the biggest brands. This is due to his appeal not just in the US, but in Japan as well.
His primary sponsors from Japan include ASICS, Seiko Watch, JAL Airlines and Descente. In addition, he also has American companies sponsoring him, namely Fanatics, Oakley, Topps and Hugo Boss. He also earns a salary of $3million for this season from the Angels, which makes his net worth $9million.
| | |
| --- | --- |
| Age | 27 |
| Nationality | Japanese |
| Team | Los Angeles Angels |
| Net Worth | $9million |
| Endorsements | Hugo Boss, Topps, Fanatics, Oakley, ASICS, Seiko Watch, JAL Airlines, Descente |
| Height | 1.93m |
| Weight | 92kg |
| Marital Status | Single |
ADVERTISEMENT
Article continues below this ad
How to contact Shohei Ohtani?
Instagram - @shoheiohtani