Simona Halep
Simona Halep 2021: Net Worth, Salary, and Endorsements
Former World Number one, Simona Halep was born in Constanta, Romania to Stere and Tania Halep. Simona was four years old when she started playing tennis after attending one of her brother's training sessions.
She also played soccer and handball while growing up. At the age of sixteen, Halep moved to Bucharest for her tennis coaching.
Halep's on-court achievements
ADVERTISEMENT
Article continues below this ad
Halep has spent the most consecutive weeks in the Top 10. In addition to that, she was declared as the WTA's Fan Favourite Singles Player in 2017.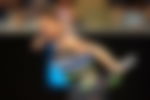 Not only name and fame, but the enthusiastic player has also earned huge wealth throughout her career.
She has won two Slams and 20 other WTA titles. She defeated Sloane Stephens for the 2018 French Open title and Serena Williams at Wimbledon 2019. The same year, Halep led her Team Romania to the semifinals of Fed Cup.
Presently, she trains under coach Darren Cahill.
Current WTA ranking
Halep is currently ranked at no. 2 in the WTA rankings. She is a former world number one, a feat she first achieved in October 2017.
Simona Halep's form ahead of 2021 season
In 2020, she made a semi-final appearance at the Australian Open, losing to Garbine Muguruza at the final-four stage.
Halep was victorious at the Dubai Tennis Championships and at the Prague Open. She also won another major WTA title at the 2020 Italian Open.
At the French Open 2020, Halep was stunned by eventual champion Iga Swiatek in the fourth round. She missed out on the world number one ranking due to the loss.
Breast Surgery
As a 17-year-old tennis player, Halep underwent breast reduction surgery to ensure "her ability to react quickly." Tennis means the world to her, and she labels the surgery to be the "biggest sacrifice she ever made".
Simona Halep: Net Worth and Earnings 2021
Her career prize-money aggregates to $37,045,910 and Halep is one of the most renowned personalities in Romania.
She was the 4th highest-earning female tennis player in the world in 2020, earning $10.9 million.
She has an estimated net worth of $30 million.
Simona Halep's Endorsements 2021
Halep penned a contract with clothing giants, Nike, in February 2018. Prior to that, the Romanian's apparel was supplied by Lacoste, and later, Adidas.
She has endorsed the Swiss luxury watchband, Hublot, since 2016.
Halep's other endorsements include tennis racquet manufacturer Wilson, Dedeman, self-care brand Avon, Banca Transilvania, Coca-cola Romania, and Rexona.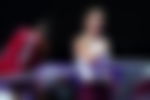 Foundations and Charity Work
In March 2018, Halep and doubles player Vania King picked up toys for children in Miami.
She also joined the Little Star Foundation, which aims to improve the quality of life and long-term care for children with cancer. They also provide for children in need as well as their families and communities.
Halep also runs the Simona Halep Foundation.
Personal life
Halep is presently dating Romanian businessman Toni Iuruc.
ADVERTISEMENT
Article continues below this ad
How to Contact Simona Halep
| | |
| --- | --- |
| Age | 29 |
| Boyfriend | Toni Iuruc |
| Residence | Constanta, Romania |
| Nationality | Romanian |
| Endorsements | Nike, Wilson, Hublot, Avon, Coca-cola Romania, Rexona, etc. |
| No. of titles won | 22 |
| No. Of Grand Slams Won | 2 |
| Net Worth | US $30 million |
| Height | 1.68 m |
| Weight | 60 kg |
| Coach | Darren Cahill |
Twitter - @Simona_Halep
ADVERTISEMENT
Article continues below this ad
Instagram - Simona Halep