Simone Biles
Simone Biles 2023: Net Worth, Salary & Endorsements
Simone Biles, born on March 14, 1997, in Columbus, Ohio, is one of the most decorated gymnasts ever. The American artistic gymnast is widely regarded as the GOAT of Olympics gymnastics. In her debut at the Olympics in Rio 2016, Biles won five medals and added another two to her tally in Tokyo 2020.
Simone first tried gymnastics sports when she was six years old on a field trip and has not looked back since.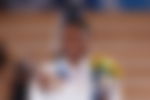 Simone Biles is engaged to NFL player Jonathan Owens. He plays for the Houston Texans team. Simone has four siblings, Ron Biles Jr., Ashley Biles Thomas, Adam Biles, and Adria Biles.
Simone Biles Gymnastics Career
Biles had to spend her early childhood in foster care. However, her maternal grandfather Ron Biles, and his second wife, Nellie Biles, officially adopted her in 2003.
Young Simone grew up in Spring, Texas, in the Houston metropolitan area. She started her gymnastics journey in the junior category. When she was just eight, she started her coaching under Aimee Boorman.
In 2012, she was included in the U.S. Junior National Team. Her international journey kick-started in 2013 as a senior player. Biles debuted in her first competition in March 2013 at the American Cup, a FIG World Cup event.
Before entering her first Olympic games in 2016, Biles had clinched 14 world championship medals, a feat no other American gymnast had ever reached. Biles rose to fame because of her capabilities as an all-rounder gymnast, as she was dominating in every event.
In 2016, she entered the Rio Olympics as the favorite American to win, and she didn't fail. In her maiden Olympics, Biles won five medals, out of which four were gold and one bronze. She became the Olympic champion in all-around, floor exercises, vaults, and team events. Adding a bronze medal on the balance beam. Entering her second mega event, Tokyo Olympics 2020 her reputation preceded her as she was defending her four Olympic titles.
However, the world was stunned when Simone Biles withdrew from the team event, citing her mental health. Albeit, she still stole the headlines, as she showed everyone the bigger picture of an Olympic athlete's mental health. Notably, she still clinched two Olympic medals in Tokyo Olympics 2020. Biles won the silver medal at the team event and the bronze medal at the balance beam event.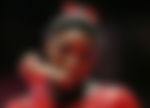 Achievements
Gold medal- Team event (2016 Rio Olympics)


Gold medal- All-around (2016 Rio Olympics)


Gold medal- Vault (2016 Rio Olympics)


Gold medal-Floor exercise (2016 Rio Olympics)


Silver medal- Team events (2020 Tokyo Olympics)


Bronze medal- Balance beam (2016 Rio Olympics)


Bronze medal- Balance beam (2020 Tokyo Olympics)
Simone Biles has a combined total of 32 Olympic and World Championship medals.
Simone Biles' Net worth and Endorsements
According to Celebrity Net worth, Simone Biles has a value of $16 million per year. Biles has partnered with Athleta, SK-II skincare products, Visa, United Airlines, Spieth America gymnastics equipment, Uber Eats, MasterClass and Facebook Watch, Mondelez's Oreo brand, Core Power fitness shake Candid teeth aligners, GK Elite gymnastics apparel.
Simone Biles' Charity
Biles loves to give back to society in whatever way she can. In an interview in 2020, she said, "I think of it as an honor to speak for the less fortunate and for the voiceless."
ADVERTISEMENT
Article continues below this ad
Biles and her family worked with the Hurricane Harvey relief in 2017 to help the affected people.
| | |
| --- | --- |
| Age | 24 |
| Marital Status | Engaged with Jonathan Owens |
| Gold Medal | 4 |
| Networth | $16 million |
| Olympic medals | 7 |
| Nationality | American |
| Height | 4 ft 8 in (142 cm) |
| Weight | 47kg |
| Endorsements | Athleta, SK-II skincare products, Visa, United Airlines, Mondelez's Oreo brand |
| Olympic appearances |  2- 2016, 2020 |
How to contact Simone Biles?
ADVERTISEMENT
Article continues below this ad
Instagram- @simonebiles
Twitter- @Simone_Biles