Sloane Stephens
Sloane Stephens 2021: Net Worth, Salary and Endorsements
Sloane Stephens was born on March 20, 1993, in Plantation, Florida to sporting parents. Her mother was a swimmer in Division I history. She was the first African-American woman to be named a first-team All-American. Stephens's father was a Pro Bowl running back in the National Football League.
Sloane's parents separated when she was very young, and she was subsequently raised by her mother and her stepfather.
Sloane started playing tennis at the age of nine. At age of 12, she also received training at the Evert Tennis Academy founded by John Evert and run by his sister, the legend Chris Evert.
On-court Achievements
Stephans has been tipped by many to be the next American star after Serena Williams. The Florida native has had an impressive resume of winning the 2017 US Open and reaching the final of the 2018 French Open. In 2018 she ranked number three in the world.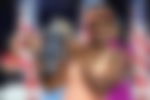 However, in 2019, she fell out of the top 20 as she failed to reach the finals of any event on the WTA circuit.
As mentioned before, Stephens has one Grand Slam title under her belt. Aside from that and her runner-up trophy at the French Open, she was a semifinalist in Australia in 2013, and a quarterfinalist at Wimbledon in 2013. She also has six WTA titles and an ITF title to her credit.
Stephens' form leading up to the 2021 season
Stephens's struggles continued in 2020, where she lost in the first round in most of her initial tournaments, including the Australian Open.
After the comeback, post the pandemic-forced lockdown, Stephens showed a gradual improvement in her form and stretched Serena Williams to three sets at the US Open before losing, in the third round.
Personal Life
Stephens has previously dated fellow American and ATP star Jack Sock. She is currently engaged to US soccer star Jozy Altidore.
READ MORE - Sloane Stephens and Jozy Altidore: The Latest Power Couple of Tennis and Soccer
Sloane Stephens: Net worth 2021
Stephens has earned $15,559,105 worth of prize money so far in her career. Her maiden Grand Slam win also earned her a career-best prize-pool of $3.7 million.
In 2019, Stephens was the fifth-highest paid female athlete in the world, earning $9.6 million, of which $5.5 million came in endorsements.
She has an estimated net worth of $4 million.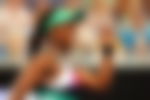 Sloane Stephens' Endorsements 2021
Stephens has also been endorsed by companies like Head, Under Armour and Precision Nutrition. Her wide range of partnered brands includes Rolex, Nike, Doterra, Mercedes-Benz, Head, FreshnLean, Verizon, Contec, and Quantum Energy Squares. 
Foundations and Charity Work
She founded the Sloane Stephens Foundation in 2013 with the objective of enhancing the quality of life for youth. She aims to do this through exposure to tennis as a basis for lifelong learning and healthy lifestyle choices.
READ MORE - Who is Sloane Stephens' Father, John Stephens?
How to contact Sloane Stephens?
Instagram - Sloane Stephens
Twitter - @SloaneStephens
| | |
| --- | --- |
| Age | 27 |
| Marital Status | Engaged |
| Boyfriend | Jozy Altidore |
| Residence | Florida |
| Nationality | USA |
| Endorsements | Head, Under Armour, Precision Nutrition, Mercedes-Benz, Verizon, Rolex, Nike, Contec, etc. |
| Net Worth | USD 4 million |
| Height | 1.7 m |
| Coach | Kamau Murray |