Sofia Kenin
Sofia Kenin 2023: Net Worth, Salary and Endorsements
Sofia Anna "Sonya" Kenin is a professional tennis player from the United States of America. She has a career-high ranking of No. 4, which she attained on March 9, 2020.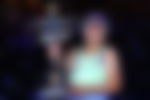 She was named WTA Player of the Year in 2020 after winning the Australian Open and finishing as the runner-up at the French Open.
Sofia Kenin: Net worth 2023
The former number four has earned a total sum of $8,539,653, according to the official website of the WTA Tour. In 2020, she was ranked 8th in Forbes' list of the highest-paid female athletes in the world, earning $5.8 million. Kenin has an estimated net worth of $3 million, as per various sources.
Sofia Kenin: Net Endorsements 2023
Initially, Kenin was sponsored by Nike. She later found new sponsors in Fila, who sponsored her clothing and shoes between 2018 and 2022. Kenin has been sponsored by the American athletics organisation Free People Movement since 2022. She is sponsored by Babolat and plays with the Pure Drive racket. Kenin inked an endorsement arrangement with Motorola, an American consumer electronics and telecommunications firm, in January 2021.
Early life and education
Sofia Anna "Sonya" Kenin was born on November 14, 1998, in Moscow, Russia, in a house of Jewish faith. Her parents, Svetlana and Alexander Kenin, left the Soviet Union in 1987 and emigrated to the United States. But they moved back to Russia for Sofia's birth. Her family relocated to the United States shortly after she was born. Her mother was a nurse in the Soviet Union, and her parents arrived in the United States with only $286.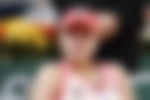 Kenin began playing tennis at the age of five, inspired by her father, who had previously played recreationally. Her parents recognised her ability and set up a training session with Rick Macci in Broward County, Florida. Macci coached Kenin for seven years until she was twelve years old. Serena Williams' former instructor praised her and referred to her as the "scariest little creature."
Read More - Indian Wells Lives Up to Expectations as Fans Capture Salty Handshake Drama Between American Stars Sofia Kenin and Sloane Stephens
How many majors does Sofia Kenin have?
Sofia Kenin has won five WTA titles, and her Grand Slam breakthrough came at the Australian Open 2020. She toppled top-seed Ashleigh Barty in the semifinals and defeated the two-time major champion Garbine Muguruza in the finals.
With her major title, her WTA rankings skyrocketed. She was ranked number seven in the world and surpassed the American legend Serena Williams in the rankings scale and became the number one American.
In 2019, she began her year with a title in Hobart. Later, she reached the fourth round at the French Open and defeated Serena Williams in the third round. Kenin won another title in Mallorca by defeating Belinda Bencic in the finals. She won her third WTA singles title in Guangzhou.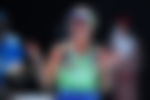 That year, Kenin won the WTA Most Improved Player of the Year award. She became the first American player to win that award since Serena Williams in 1999.
Kenin's highest rank to date is world number four, which she first achieved in March 2020. She was able to manage the rank due to an Australian Open win and a French Open final. When tennis resumed normally in 2021, Kenin struggled with form. The American player could not find her footing and ended the year ranked 12.
In 2022, her form would become even worse due to an injury which put her out of the French Open and Wimbledon. Even after her return, she was unable to deliver great performances and ended the year ranked 235. 
Read More - Sofia Kenin Ends Endorsement With Fila; Signs a Major 150k Deal With Bulgarian Sports brand
Kenin has gained some ground this year as she has entered the top 100. She also beat Coco Gauff in Wimbledon, a top-five victory. Now, she goes into the US Open as a crowd favorite. But she has yet to play in a final of any tournament since 2020.
Is Sofia Kenin in a relationship?
For a short time, Kenin was in a relationship with former coach Max Wenders. He had previously worked with several WTA players. Kenin had disagreements with her father, who left as a coach for a year in 2020. Wanders was never Kenin's official coach, although he became close to the player in 2020.
Kenin made their relationship public when she posted a birthday wish on her Instagram story, which included a photo of the couple. The couple separated after a few months for reasons unknown. Wenders was later banned from the sport for 12 years in 2022 when charges of match-fixing and tampering with evidence surfaced.
Read More - Dutch Tennis Coach Max Wenders Banned by ITIA for 12 Years
Why did Kenin split with her father?
Ahead of her 2021 Roland Garros stint, Kenin announced that she will be splitting with her coach, who was also her father. She said that she had a lot of success with her father and felt that now was the time for her to pursue what she wanted to do with her career. Therefore, she separated from her father, but left the room open for a future reconciliation if needed.
Kenin would be glad she did not close that door, as she reinstated her father as her main coach not long after. As Wenders was fired and under controversy, and her form kept falling.
 

View this post on Instagram

 
Kenin said, "This year has been a very bumpy road for me; I'm finally back to training and doing what I love! I'm happy to have my dad in my life, who has always been there for me through thick and thin," Kenin wrote on Instagram. "Excited that he's part of my team, and I'm super excited to get back on court competing again next year."
Despite a bigger fall in 2022, the two are back on track and are focused on getting back into the top 50. 
Watch This Story - Tech Titan Alexis Ohanian Helpless as Pregnant Wife Serena Williams' Smart 'Hijack' Plan Works Its Wonders in an Adorable Banter Between the Power Couple 
Foundation and Charity
In 2019, Kenin participated in a charity event with other tennis stars and the proceeds went to the benefit of the Bryan Bros. Foundation and golf legend Jack Nicklaus' Nicklaus Children's Health Care Foundation.
How to contact Sofia Kenin?
| | |
| --- | --- |
| Age | 24 |
| Spouse | None |
| Residence | Florida, USA |
| Nationality | American |
| Endorsements | FILA, Babolat, Motorola, JetToken |
| Net Worth | US $3 million |
| Height | 1.70 m |
| Coach | Alex Kenin |