Spider-Man: Miles Morales
Spider-Man Miles Morales is the latest iteration in Marvel's Spider-Man game series. The game is next in line after the original Spider-Man game launched in 2018 but is not a direct sequel to the game.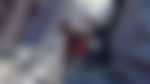 It is also a PlayStation exclusive title and will not be available for any other platform.
Story
Spider-Man: Miles Morales follows the story of Miles, who is a teenager from Harlem. He was reportedly training under Peter Parker and is now looking to take up the mantle. At that moment, Miles' mother is running for the City Council and Miles is helping her with the campaign.
On the other hand, a war is brewing between two big corporations in the Marvel universe: Roxxon and The Underground.
Roxxon is a huge oil corporation in the Marvel universe. The Underground is a band of criminals led by the supervillain called the Tinkerer.
Both these corporations are in a power struggle against each other, which wreaks havoc in New York City. Obviously, there is collateral damage amidst this conflict and this is where Miles steps in. He is caught in the middle of this tussle and must fight his way to ensure peace prevails.
Save transfers, next-gen upgrades, and more
One bit of good news is that the game will be available as a free upgrade to PS4 owners who've upgraded to the PS5. Additionally, they will also be able to transfer all the saves/progress across generations.
The game is also capable of running at 60 FPS 4K in Dynamic mode and 4K 30 FPS in Fidelity mode. This is thanks to the next-gen graphical and computing prowess of the PlayStation 5.
Price, Pre-Orders, and Release Date
Spider-Man: Miles Morales is going to be a launch title for PlayStation 5 and will be available on Day 1. The game launched on November 12.
It is available for purchase on the PlayStation Store and is priced at $49.99.