Stan Wawrinka
Stan Wawrinka 2021: Net Worth, Salary and Endorsements
As Switzerland's number two tennis star, Stan Wawrinka has lifted 16 titles including three Grand Slams. The 34-year-old is a prominent face of ATP events like the Monte-Carlo Masters series, Madrid Masters, Portugal Open, Rome Masters, BNP Paribas Open, Indian Wells, etc which have earned him a multi-million fortune over the years.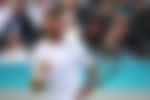 On-court achievements
Wawrinka reached a career-high ATP singles?ranking of number 3 in January 2014.?His crowning moments include three Grand Slam titles at the?2014 Australian Open,?2015 French Open, and?2016 US Open.
On all three occasions, he has triumphed over the No. 1 player in the final. He has clinched 16 titles so far in his career in singles and two in doubles.
If there ever was a Big 5 in tennis, he would certainly be a part of it. Wawrinka was definitely at par with the likes of?
Roger Federer
, Rafael Nadal,
Novak Djokovic
, and?Andy Murray.
Wawrinka combined with compatriot Roger Federer to win the 2008 Olympic doubles Gold Medal for Switzerland. They also won the 2014 Davis Cup together.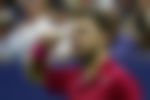 Stan Wawrinka's form leading up to the 2021 season
Since 2018, Wawrinka has been struggling on and off with injury issues.
In 2020, Wawrinka reached the Australian Open quarter-finals and the third round of the French Open.

After dropping out of the top-250 in the ATP rankings, Wawrinka has clawed his way back into the top-20 and is currently ranked at no. 18 in the world.
He is currently coached by Dani Vallverdu. Some of his best years came under the tutelage of Magnus Norman.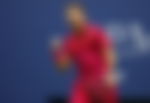 Personal life
Wawrinka dated WTA star Donna Vekic for a brief period and reportedly split in 2019.
He was earlier married to Swiss TV reporter Ilham Vuilloud, and they split for a second time in 2015. They spent 10 years together and six years as a married couple and have a daughter together.
READ MORE - Who Is Stan Wawrinka?s Ex-Girlfriend Donna Vekic? Is He Currently Dating Anyone?
Stan Wawrinka: Net worth 2021
The Swiss superstar's career prize-money from tennis amounts to $34,632,708.
Wawrinka has an estimated net worth of $20 million.
Stan Wawrinka's Endorsements: 2021
According to the 2017 Forbes list, Stan Wawrinka is the 7th highest-paid tennis player. The Swiss player's total net worth at the time was around $19.2 million, including $7.2 million through prize money that year.
In 2014, Stan Wawrinka struck a four-year $20 million deal with sports equipment manufacturer, Yonex. Yonex called it the ?most lucrative? endorsement ever covering clothes, shoes, and racquets.
Wawrinka's other endorsers are Jet Carft, Evian Live Young, Rokit, Audemars Piguet, D. Hedral, TGV Lyria train service, London capital group, and others.
Foundations and Charity Work
Wawrinka was set to appear in Marseille, but was forced to withdraw from his second-round clash. In the wake of his early exit, he donated his appearance fee to charity.
He even joined a growing list of star-names competing for the 2017 Mutua Charity Tie Break Tens Madrid event.
Each event awarded a prize of $200,000, with $100,000 going to the Mutua charity against domestic violence.
He even came out in support of Roger Federer's foundation to raise ?850,000 for education projects in southern Africa.
How to contact Stan Wawrinka?
Twitter -?@stanwawrinka
Instagram - Stan Wawrinka
| | |
| --- | --- |
| Age | 35 |
| Height | 6 ft 0 in |
| Coach | Daniel Vallverdu |
| Net Worth | $20 million |
| Marital Status | Single |
| Ex-Spouse | Ilham Vuilloud |
| Residence | Founex, Switzerland |
| Nationality | Swiss |
| Endorsements | Yonex, Jet Craft, Evian Live Young, Lockit, Audemars Piguet, D. Hedral. |