Stephen Curry
Stephen Curry: Net worth, salary, and endorsements
Wardell Stephen "Steph" Curry II or Stephen Curry is a six-time NBA All-Star and a two-time NBA Most Valuable Player (MVP). Also, he has won three NBA championships with the Golden State Warriors. As a result, many regard him as the greatest shooter in NBA history.
He was not one of the famous names during his college career with Davidson Wildcats, where he played for three years, before being picked by the Warriors as the seventh overall pick in the 2009 NBA Draft.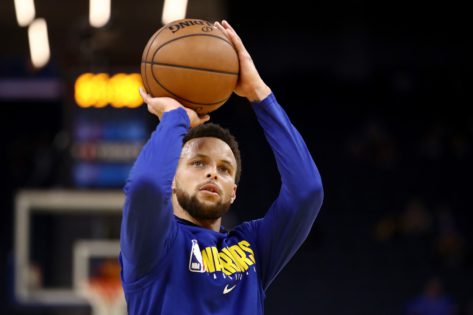 Once he arrived, he revolutionized the game of basketball by inspiring teams to regularly employ the three-point shot as part of their winning strategy. Also, Curry became third in the list of the number of three-pointers scored in NBA history. Also, he set the NBA record for three-pointers made in a regular season with 272 during the 2012/13 season, which he surpassed in 2015 with 286, and again in 2016 with 402.
In addition, Stephen Curry's wife is Ayesha Alexander, whom he got married to after a long relationship. Moreover, Stephen Curry has three children, making them a family of five.
Major on-court achievements
3× NBA champion (2015, 2017, 2018)
2× NBA Most Valuable Player (2015, 2016)
6× NBA All-Star (2014–2019)
3× All-NBA First Team (2015, 2016, 2019)
NBA scoring champion (2016)
NBA steals leader (2016)
50–40–90 club (2016)
NBA Three-Point Contest champion (2015)
NBA Sportsmanship Award (20
Stephen Curry net worth
Forbes estimates the net worth of  Curry as $79.8 million. He is ninth in their list of World's highest-paid athletes of 2019 and 23rd in the Richest celebrities of 2019. Moreover, Stephen Curry's contract of $200 million in 2017  is the NBA's first. Further, he has had the league's top salary in the past two seasons. Curry's annual salary now is around $40 million.
Stephen Curry endorsements
Curry is one of the most marketable athletes in the world. He makes around $42 million from his endorsements. In addition, Curry's production company, Unanimous Media, has a development deal with Sony Pictures. Moreover, his company's first movie, Breakthrough, was released in April.
Stephen Curry Foundation and charity
Curry has made a few notable contributions to various charities. Likewise, he recently contributed food for school children affected by the pandemic. But charity is not something he started recently. In 2012, he donated three mosquito nets for every three-pointer that he scored.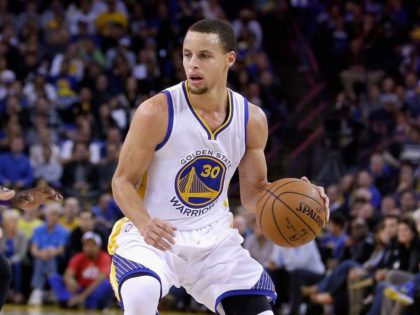 His charity also includes donating for educational purposes. Further, he donated $58,100, an amount that he got by auctioning shoes to Science, Technology, Engineering and Mathematics (STEM) education initiatives. Also, he has a company named SC30 (Stephen Curry's NBA jersey number is 3o), which manages his investments, brand partnerships, and philanthropic ventures.
Stephen Curry shoe deal
However, out of the $42 million Curry makes from endorsements, his shoe deal covers a significant amount. Significantly, Stephen Curry has a shoe deal with Under Armour after snubbing Nike in his rookie season. His shoe deal, though, earns him a lot lesser when compared to the likes of LeBron James, James Harden, Kevin Durant.
How can you contact Stephen Curry?
Curry has accounts on major social media platforms like Facebook and Twitter However, Stephen Curry does not seem to use Instagram, but his wife, Ayesha Curry, has an account on the platform. Give it a try and he might answer you if you are lucky enough.
https://www.facebook.com/StephenCurryOfficial/
Stephen Curry Twitter: @StephenCurry30
https://twitter.com/StephenCurry30
Stephen Curry Stats
| | |
| --- | --- |
| Age | 31 |
| Marital Status | Married |
| Wife | Ayesha Curry |
| Kids | Canon W. Jack, Ryan Carson, Riley Elizabeth |
| Height | 6′ 3″ (1.91 m) |
| Weight | 84 kg |
| Wingspan | 1.92 m |
| Rings | 3 (2015, 2017, 2018) |
| Shoes | Under Armor |
| Endorsements | Chase, Nissan Motor, Under Armour, Palm, Rakuten |