Stephen Curry
Stephen Curry's Net Worth 2023, Family, House, and More
Stephen Curry's Net Worth 2023 (Update)
Stephen Curry did not earn a lot early in his NBA career. Once he established himself as one of the best players in the league, he also became one of the highest earners in the world. He became the first player to sign a $200 million contract in 2017. The sharpshooter signed a four-year $215.35 million contract extension with the Golden State Warriors in 2021, with an annual average salary of $53 million. Thus, he became the first player to sign two straight contracts worth over $200 million.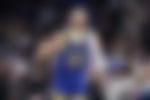 Curry has an estimated net worth of $160 million, according to recent reports. Curry has earned over $302 million in NBA salary in 14 seasons for the Warriors. Also, like most world-class athletes, Steph earns a lot from endorsements and partnerships as well. In 2022, he was the 5th highest-paid athlete in the world earning $92.8 million, with $45.8 million in NBA salary and $47 million in endorsements.
Stephen Curry's early life?
Stephen Curry was born on March 14, 1988, in Akron, Ohio. The four-time NBA champion was brought up in Charlotte, North Carolina. After graduating from Charlotte Christian High School, Curry joined Davidson College in 2006. The point guard slowly but steadily became one of the best college players in the country. After three years of college, Curry declared for the NBA draft in 2009. He later completed his bachelor?s degree in sociology in May 2022.
Stephen Curry?s Family and personal life
Stephen Curry was born to NBA veteran Dell and Sonya Curry. Much like Steph, Dell was a sharpshooter as well and played 16 seasons in the league. Steph was born just two years after his father entered the NBA. So he grew up around the league. The two-time NBA MVP has two younger siblings: Seth and Sydel Curry. Seth currently plays for the Brooklyn Nets.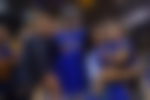 Steph married Ayesha Curry in 2011 in front of friends and family after dating for a few years. The couple has three children together: Riley, Ryan, and Canon Curry. Given Curry's popularity, his children are in the spotlight as well and they are internet sensations.
Stephen Curry?s career timeline
Stephen Curry was not dreaming of playing college basketball for Davidson College. However, most D1 college coaches thought Curry was too small and slight. Davidson was the only D1 college to offer him a scholarship because the head coach, Rob McKillop, believed in his abilities. It was a blessing in disguise for The Baby-Faced Assassin, as he improved consistently for the Wildcats. He soon became one of the best college players in the country. After three years of college basketball from 2006 to 2009 with some impressive performances, he declared for the NBA draft.
The Golden State Warriors selected Steph as the 7th overall pick, which is arguably the best decision the team has ever made. However, Curry did not bring success to the team overnight. Even though Curry showed flashes of greatness after entering the league, he suffered from multiple injuries that often kept him sidelined. So the Warriors' decision to draft the young star was under scrutiny.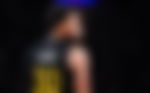 At the time, Monta Ellis was the best player on the team. Despite Curry's injury woes, they continued to believe in him and his abilities. In 2012, the Dubs traded Ellis to the Milwaukee Bucks and showed their intention to build the team around Curry, which was considered a major gamble by many. Safe to say, it has paid off in multiple folds. And no one is questioning the decision now.
As Curry improved his overall health and fitness, he started playing at a high level consistently. Curry won back-to-back MVP awards in 2015 and 2016, with the second one making him the first-ever unanimous recipient of the award. He led the Warriors to their first championship in 40 years in 2015 and won again in 2017 and 2018.
After a few disappointing seasons, the Warriors were back at the top of the tree as Curry won the Finals MVP award for the first time in 2022 after leading the Warriors to their fourth title in eight years.
Stephen Curry?s NBA career stats
Regular season games played - 882
Regular season points per game - 24.6
Regular season assists per game - 6.5
Regular season rebounds per game - 4.7
Playoff games played? - 140
Postseason points per game - 26.8
Postseason assists per game - 6.2
Postseason rebounds per game - 5.3
Stephen Curry?s partnerships and endorsements
Some of the most important endorsements and partnerships of Stephen Curry are as follows:
Under Armor




Brita



Palm



Nissan/

Infiniti




JP Morgan Chase




Rakuten



Chase



Sony




Unilever




Vivo
Stephen Curry?s major achievements and awards
4x NBA champion (2015, 2017, 2018, 2022)




2? NBA Most Valuable Player (2015, 2016)




9? NBA All-Star (2014?2019, 2021-2023)




4? All-NBA First Team (2015, 2016, 2019, 2021)




3? All-NBA Second Team (2014, 2017, 2022)




All-NBA Third Team (2018)




2x NBA scoring champion (2016, 2021)




NBA steals leader (2016)




50?40?90 club (2016)




2x NBA Three-Point Contest champion (2015, 2021)




NBA Sportsmanship Award (2011)




NBA All-Rookie First Team (2010)




AP Athlete of the Year (2015)




Consensus first-team All-American (2009)




Consensus second-team All-American (2008)




NCAA season scoring leader (2009)




2? SoCon Player of the Year (2008, 2009)
Stephen Curry?s Charity and Foundation
Stephen Curry is a philanthropist and gives back to the community by more than one means. Steph and his wife Ayesha Curry founded the Eat. Learn. Play Foundation. The foundation focuses on providing good nutrition, quality education, and safe places to play for children in need. The 2022 All-Star Game MVP is also involved in other charities like Animal Rescue Foundation, United Nations Foundation, Nothing But Nets, Brotherhood Crusade, V Foundation for Cancer Research, etc.
Stephen Curry?s shoe deal
Stephen Curry was a Nike athlete initially. In the 2013 off-season, he signed with Under Armour in a deal worth $4 million. With his ever-increasing superstardom and success, Curry soon became the face of the brand. He helped popularise the brand around the world with his immense popularity. Then in 2017, Curry re-signed with Under Armour and also received equity as part of the lucrative $215 million deal.
In 2020, UA historically launched the Curry brand in competition with the Jordan brand. Curry recently signed a new long-term contract with the brand which will run past his retirement as per various sources. Even though the financial details of the deal are not disclosed, it is believed to be one of the "richest-ever" endorsement deals in sports. So far, Under Armour and Curry have released 10 signature shoes together.
Stephen Curry?s house
Stephen Curry has bought multiple properties over the years. He reportedly purchased a house near his home town Charlotte for $1.275 million in 2011. But he sold it in 2019. Curry then bought a mansion in Atherton, CA for a whopping $31 million in 2019, where Curry and his family currently reside.
He bought a house for $2.1 million in Florida last year, which is not occupied by anyone. He reportedly purchased it for a family member.
Stephen Curry?s rings
Stephen Curry has won four NBA championships so far with the Golden State Warriors. He earned his first-ever NBA All-Star call-up in 2014. Then in 2015, Curry won the NBA MVP award as he was unstoppable beyond the three-point arc. He is the only player in the history to win the award unanimously. In the same year, Curry also led the Warriors to their first-ever championship in 40 years.
The nine-time NBA All-Star won another MVP award in 2016 as well. Curry and the Dubs continued their ascension and have won three more titles. He also won his first-ever All-Star Game MVP award and his first-ever NBA Finals MVP award last year leading the team to the championship.
Stephen Curry?s social media accounts
| | |
| --- | --- |
| Full Name | Wardell Stephen Curry II |
| Popular Name | Stephen Curry |
| Birth Date | March 14, 1988 |
| Birth Place | Akron, Ohio |
| Height | 6? 3? (1.91 m) |
| Weight | 84 kg |
| Parents | Dell Curry and Sonya Curry |
| Siblings | Seth and Sydel Curry |
| Nationality | American |
| Ethnicity | African American |
| Net Worth | $160 Million |
| Salary | $53 Million |
| Spouse | Ayesha Curry |
| Relationship/Marital Status | Married |
| Children | Riley, Ryan, and Canon |
| Profession | Basketball player |
| Team | Golden State Warriors |
| Rings | 4 |