Steve Kerr
Steve Kerr 2021: Net Worth, Salary, and Endorsements
Steve Kerr gained fandom during his NBA playing career while featuring for a star-studded Chicago Bulls team. He was part of the core team put together by the legendary Phil Jackson, playing the supporting role to the likes of Michael Jordan, Scottie Pippen and Dennis Rodman. Kerr won 5 NBA titles as a player.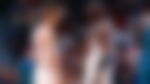 Post his career with the Bulls, Kerr went on to play for the Portland Trail Blazers and San Antonio Spurs. Steve was appointed head coach of the Golden State Warriors in 2014. The rest, as they say, is history.
Steve Kerr net worth
As per Celebrity Net Worth, Steve has a net worth north of $35 million. He takes home an annual salary of $5 million at present as head coach of the Warriors. The Golden State job remains his only gig as head coach in the NBA.
https://youtu.be/czyMOz70fss
During his time in the NBA as a player, Steve earned a total of $15.8 million. In today's world, that is equivalent to $24 million. His biggest paycheck came during the 2002-2003 season when he earned $2.625 million as a player for San Antonio Spurs.
Steve Kerr coaching record
Since his appointment as head coach, Kerr has overseen a total of 547 regular-season games with the Golden State Warriors. He has a total record of 376 wins and 171 losses in the last 5 years. In the playoffs, Kerr has 77 wins and 28 losses as part of his record.
https://youtu.be/VgFA1bQS6ZA
Steve Kerr teams he has been involved with
The only team that Kerr has been in charge of in the NBA is the Golden State Warriors. He has successfully led them to three NBA titles (2015, 2017, 2018) and was voted NBA Coach of the Year in 2016.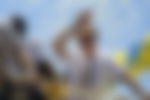 Kerr is the first NBA head coach to have guided his team towards 67 or more wins in 3 consecutive seasons.
Steve Kerr foundation and charity
Steve Kerr is known for his philanthropic activities. He is also an avid supporter of the Black Lives Matter movement.
"I met the East Bay College Fund people last year on a similar night, where they had some guests in town. I was just blown away by what they're doing, just in terms of fundraising but also, mentoring kids in the Bay Area, particularly in the East Bay. Sending them to college, providing mentoring, counselling, it's a great program, so it's become kind of my personal charity through the Warriors Foundation," Kerr said via the team's official website.
ADVERTISEMENT
Article continues below this ad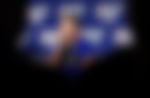 Kerr has donated all of the proceeds from his various speaking engagements to a scholarship through the East Bay College Fund. He established the latter in remembrance of his father, Dr. Malcolm Kerr. Kerr's donations amount to over $600,000 to date. 20 students have been able to attend college due to his contributions.
How to contact Steve Kerr?
ADVERTISEMENT
Article continues below this ad
Steve Kerr Twitter: @stevekerr