Suni Lee
Suni Lee 2023: Net Worth, Salary, and Endorsements
Sunisa Lee a.k.a. Suni Lee is a Hmong American artistic gymnast. She is the 2020 Olympic all-around champion and uneven bars bronze medalist. From all her earnings, medal victories, and salary, Suni Lee has an estimated?net worth?of $3 million. She earned $75,000 in earnings from Tokyo with her medal victories. Back after returning from Tokyo, she partnered with the Pearson+ app to boost her earnings. Hence, with all that in place, she could be making $100,000 in a jiffy. Then, she joined the Dancing With The Stars competition and earned a lot of wealth. According to reports, the DWTS contestants earn $125,000 in rehearsal and the first two weeks while the maximum they can earn is $295,000.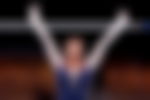 Suni Lee's early life and family
Suni Lee was born on 9th March 2003 in Saint Paul, Minnesota. She was raised by her mother, Yeev Thoj, and her mom's longtime partner John Lee. However, not much is known about Suni's biological father. Her mother is a refugee who immigrated to the US from Laos as a child. Suni was raised by her mother and her longtime partner John Lee since she was two. She has three half-siblings - Evionn, Lucky, and Noah.
At six years old, Lee started gymnastics at the Midwest Gymnastics Center in?Little Canada, Minnesota. The following year, Lee began competing and won the all-around at a state meet.
?Suni Lee?s gymnastic career?
Known for her skills at a very young age, Lee started competing in 2016 at the U.S. Classic. She attended Auburn University on a gymnastics scholarship and has been a regular there. After her successful career, she competed at the 2018 Pacific Rim Gymnastics Championships and won the gold medal in the team final competition while also claiming the silver medal for vault, balance beam, and floor exercise. Her breakthrough came at the 2019 US National Championships. After Simone Biles won most of the events, she claimed first place in the uneven bars event.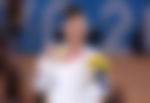 During that competition, she claimed the gold medal for uneven bars, the silver-medal in the all-around competition, and?won?the bronze medal for the floor competitions. Due to her sensational performances in that competition, she earned herself a place with the US national gymnastics team. With Simone Biles withdrawing from the gymnastics competition, she took the opportunity to provide a sensational performance at the 2020 Tokyo Olympics. Winning medals were on her agenda as she won the gold medal for the all-around event and excited the gymnastics fraternity. Her graceful movements and incredible leaps were a sight to behold. Soon after, she won the silver medal for the team gymnastics competition while she only claimed bronze for her signature uneven bars competition. Her career has leapfrogged from there and is doing well in different competitions.
After her successful events in Tokyo, she took part in the famous Dancing With The Stars competition. Lee partnered Sasha Farber and showed promise in the competition, only to finish fifth in the end.
All the medals and titles won/achieved by Suni Lee
2016 International Gymnix (Team - Gold, Uneven Bars - Silver)


2017 Pacific Rim Championships (Team - Gold, Vault- Silver, Balance Beam - Silver, Floor Exercise - Silver)


2018 U.S. Classic (Uneven Bars - Bronze, Balance Beam - Gold)


2018 U.S. National Championships (All? Around - Bronze, Uneven Bars - Gold, Balance Beam - Silver)


2019 City of Jesolo Trophy (Team - Gold, All Around - Gold, Uneven Bars - Gold, Floor Exercise - Gold, Balance Beam - Bronze)


2019 U.S. Classic (Uneven Bars - Silver)


2019 U.S. National Championships (All Around - Silver, Uneven Bars - Gold, Floor Exercise - Bronze)


2021 Winter Cup (Uneven Bars - Gold, Balance Beam - Bronze)


2021 American Classic (Uneven Bars - Gold, Balance Beam - Gold)


2021 U.S. National Championships (All Around - Silver, Uneven Bars - Gold, Balance Beam - silver)


2021 Olympic Trials (All Around - Silver, Uneven Bars - Gold, Balance Beam - Gold)


2021 Tokyo Olympic Games (Team - Silver, All Around - Gold, Uneven Bars - Bronze)


2021 Asia Game Changer Award


2021 Sports Illustrated Female Athlete of the year award


2021 SEC Freshman of the Year (gymnastics)


2022 Women's Sports Foundation: Sportswoman of the Year)
Suni Lee's gymnastics hiatus due to kidney problems
In April 2023, the gymnast announced that she will end her college career with Auburn early due to a kidney disease, She took to her Twitter handle and stated, "I am blessed and thankful to be working with the best specialized medical team to treat and manage my diagnosis. My focus at this time is my health and recovery". She further added, "Auburn, thank you for the best two years of my life and for giving me the opportunity to make history alongside this amazing group. I am forever grateful for this community".
Though the health setback has derailed Lee's college career, she still has her eyes set on competing in the next Olympics. "I will not stop pursuing my dreams for a bid to Paris in 2024. In fact, this experience has sharpened my vision for the future".
Suni Lee?s return to gymnastics
Suni Lee has been teasing her fans with videos from the gym of her performing crazy tricks on several apparatuses. The former Auburn star was all smiles during her time on the competition floor at the U.S. Classics. The Hmong-American athlete showed her peak form by posting the beam event?s second-best score behind the legendary Simone Biles. But she managed to win the top score in the vault and earn the qualifying score for the two events in the World Championships.
It was a very emotional moment for her because she wasn?t sure of her body. She had not been able to train regularly because her kidney problems often left her feeling fatigued and in pain. On top of that, she had to carry the pressure of the expectations that come with being an Olympian. Despite these challenges, she pushed through and is still on track for the 2024 Paris Olympics.
Suni Lee and her boyfriend
The gymnast is currently in a relationship with American football line breaker Jaylin Smith. Though it is not known when and where the couple first met, Suni Lee made her relationship Instagram official in January 2022. Smith is a University of Southern California football player and plays for the Trojans. He also was a part of rapper Snoop Dogg's documentary, 'Coach Snoop'. It followed the lives of several athletes of Smith's age.
Name - Sunisa Laa
Born - 9th March 2003
Place of Birth - Saint Paul, Minnesota, United States
Nationality - United States of America
Education - Auburn University
Parents - Yeev Thoj (mother)
Height - 5'0''
Weight - 51 Kg
Boyfriend - Jaylin Smith
Kids - NIL
Social Media - Instagram: @sunisalee