Sylvester Stallone
Sylvester Stallone's Net Worth 2023, Career, and Family
Sylvester Stallone: Net Worth 2023
Till the fifties and sixties, Hollywood had, by and large, kept sports aside. It was an untouchable genre replete with risks. Finally, however, a boxing match forced a struggling actor to write a story woven around a sport.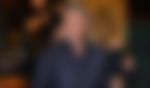 Reportedly, it took Sylvester Stallone three days to complete the script of Rocky. The drama major from the University of Miami began his career in 1970. But the next six years were arduous, often sending him to the throes of desperation.
But on March 24, 1975, he chanced upon a boxing match. Titled Give The White Guy a Break, it was between boxing's most incredible ever, Muhammad Ali and Chuck Wepner. The former was defending his WBA, WBC, and the Ring titles.
Wepner's underdog push sparked the light in Stallone's mind to write about a down-and-out boxer who fights a champion, ruling the roost. The rest, as it is often said, is history.
Starting in 1976, Rocky, became a six-movie franchise. The new century also witnessed the birth of an off-shoot series inspired by one of Stallone's characters, 'Creed.' 
It would be interesting to note that both franchises involve nine movies. Their total budget is $279 million, but the box office gross income is over a billion! Then there was the highly acclaimed Rambo series and many other notable works for which Stallone is worshipped madly by millions of fans.
So how much did Sylvester Stallone make from his film career? According to Celebritynetworth.com, Sylvester Stallone's net worth roughly stands around $400 million. 
For an actor who received a paltry $23,000 for Rocky, Stallone commanded some of the biggest paychecks in Hollywood's history. 
First Blood, 1982 - reportedly made him richer by $3.5 million.
Staying Alive, 1983 - made $10 million, plus received credits as a producer for the dance musical.
Rhinestone, 1984 - made $4 million and received producer credits for the musical-comedy.
Over The Top, 1987 - the sport-drama written by Stallone fetched him $12 million.
Rambo III, 1988 - the action movie that he wrote helped him take home $16 million.
He reportedly received $15 to $16 million for each of the below-mentioned movies:
Lock Up, 1989




Tango & Cash, 1989




Rocky V, 1990




Oscar, 1991




Demolition Man, 1993




Judge Dredd, 1995




Assassins, 1995




The Specialist, 1994




The Expendables I, 2010



The Expendables II, 2012
There are other movies, such as the 1996 disaster flick, Daylight, for which he reportedly received $17.5. Both for the 2001 sports-action Driven and the 2002 action-thriller D-Tox, also released as Eye See You, he reportedly received $20 million.
Thus, if only the film salaries are concerned, then from 1970 to 2012, Sylvester Stallone should have made somewhere near $300 million.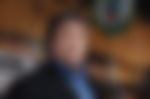 Additionally, the actor made some significant investments in the real estate sector. Let's see how some of his ventures in the field fared:
Coconut Grove, Florida

- sold in 1999 for $16 million



Beverly Park, California

- the 3.5 acres, 20,000 square-foot home was sold in December 2021 to singer Adele for $58 million



Vacation retreat, La Quinta, California

- purchased by Stallone and wife Jennifer Flavin for $4.5 million in January 2010, finally sold only by May 2020 for $3.1 million.



Palm Beach, Florida

- bought the 1.5-acre property with a 13,000-square-foot mansion for $35.4 million in December 2020.



Hidden Hills, California

- a 2.26-acre property purchased in February 2022 for $18.2 million. However, by December, he reportedly put it for sale with a price tag of $22.5 million.
Sylvester Stallone's childhood and early life
Sylvester Gardenzio Stallone was born on July 6, 1946, in Hell's Kitchen, Manhattan, New York City. His father, Francesco 'Frank' Stallone Sr., a first-generation immigrant to the United States from Italy, was a hairdresser-beautician. 
While his mother, Jacqueline 'Jackie' Stallone, was of Brittany-French and Ashkenazi Jewish ancestry and worked as a dancer and practiced astrology for a living.
'Sly' had his schooling at Philadelphia's Notre Dame Academy and Abraham Lincoln High School. Before he left for Miami-Dade College, Stallone attended Charlotte Hall Military Academy in Charlotte Hall, Maryland.
From 1965 to 1967, Stallone studied drama at the American College of Switzerland in Leysin, Switzerland. Upon his return, he enrolled in a significant course on drama at the University of Miami. However, after two years, he dropped out to pursue full-time acting in New York.
Reportedly, he received his Bachelor of Fine Arts degree in 1998 after the University accepted his plea to consider his acting career and experience.  
Sylvester Stallone's family
Sylvester Stallone has been married thrice and became a father to five children. Let's examine the famous Hollywood icon's marriages that generated headlines.
Sasha Czack, 1974 to 1985 - Stallone married photographer and former actress Sasha Czack when he was twenty-eight on December 28, 1974. The couple became parents to two boys, Sage Moonblood and Seargeoh. Unfortunately, the couple lost their eldest son Sage Moonblood at age thirty-six in 2012.


Brigitte Nielson, 1985 to 1987 - Soon after his divorce, the Hollywood superstar married Danish model and actress Brigitte Nielson on December 15, 1985. However, this marriage didn't last long, and the couple broke up after two years.


Jennifer Flavin, married 1997 - 'Sly' met his third wife, Jennifer Flavin, in 1988. The former model entrepreneur and the superstar were in a relationship till 1994. However, after going through a parenthood issue and a fleeting engagement with actress and model Angie Everhart, Stallone, and Flavin's relationship bounced back. They got married in May 1997. The couple is proud parents to three daughters, Sophia, Sistine, and Scarlet.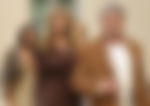 Stallone has a younger brother named Francesco Stallone Jr. or, more popularly, Frank Stallone. The younger sibling achieved fame as a musician. Especially his song, 'Far From Over' from the movie Staying Alive, which was incidentally produced by 'Sly' received a Golden Globe nomination besides achieving a tenth place on the US Billboard Hot 100.
Sylvester Stallone's movie career
In 1968, while studying at the University of Miami, Sylvester Stallone acted in his first project called 'That Nice Boy,' also called 'The Square Root.' He played uncredited roles in the 1969 Robert Redford's sports drama Downhill Racer and the Korean war-based M.A.S.H.
He finally got an opportunity to play the lead role in the movie, The Party at Kitty and Stud's, in 1970. After that, he appeared in several films playing uncredited roles for the next few years. 
During these trying times, Stallone came up with the idea of Rocky. The movie went on to become a massive commercial success. It catapulted the struggling artist into the Hollywood A-listers. It received ten nominations during the 49th Academy Awards and won the award for 'Best Picture'.
1978, Stallone acted in two movies - F.I.S.T and Paradise Alley. But come 1979, the much-anticipated sequel to Rocky was released. The second edition also proved victories and reportedly earned over $200 million.
Before the 1982 release of the third Rocky movie, Stallone had acted in an international World War II drama called Escape to Victory in 1981. Among others, the film starred Michael Caine and late soccer great Pele.
The year 1982 saw the public raving for one more character from Sylvester Stallone's stable, 'John Rambo.' The first edition of the franchise, First Blood, proved a smash hit, well-liked by viewers and critics. Rocky III, like the previous installments of the series, turned into a runaway hit. 
In 1983, he directed and produced the hugely successful dance-musical Staying Alive, with John Travolta in the lead role. Like 1982, 1986 also became one the most successful years in the superstar's career as it saw the release and success of the second Rambo movie - Rambo-First Blood Part II, and Rocky IV.
The following years saw Stallone experimenting with new roles and genres. Some, like Cobra (1986) and Tango and Cash (1989) where he played the role of a cop, were commercial hits. Whereas, it is safe to say that, others like Over The Top (1987), Rambo III (1988), Rocky V (1990), and Oscar (1991), bombed disastrously.
Stallone was badly lampooned for the 1992 release Stop! Or Mom Will Shoot. Reportedly, he took the movie after archrival Arnold Schwarzenegger refused the role. However, as it turned out, the latter used a ploy to lure Stallone, knowing that the film would fail.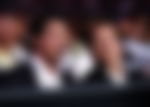 After the 1993 smash hit Cliffhanger, a few other movies by Sylvester Stallone that succeeded at the box office include, Demolition Man (1993), The Specialist (1994), and Cop Land (1997).
It wasn't until 2006 that Stallone achieved renewed success thanks to a role he had reprised earlier. The sixth movie of the Rocky series, Rocky Balboa, became a commercial blockbuster and received widespread appreciation from critics.
He repeated the formula two years later by releasing the fourth installment of the Rambo series. In 2010, The Expendables, which he wrote and directed, became the biggest hit at the United States box office. The second movie in the new franchise also proved successful in 2012.
In 2015, moviegoers came across a new series that Stallone developed from one of his old characters, Creed. The movie proved a successful venture, liked and appreciated by all. Its sequel, Creed II, was released in 2018, and that too proved a chip off the old block.
A year later, the fifth of the Rambo movie series, Rambo: Last Blood, made roughly $91 million, while its production budget was only $50 million.
Besides the movies, Stallone has done voice-over work for projects such as Animal Crackers (2017) and The Suicide Squad (2021).
Which fight inspired Sylvester Stallone to write Rocky?
Reportedly, the fight between then-reigning Heavyweight champion Muhammad Ali and Chuck Wepner on March 24, 1975, at Ohio's Richfield Coliseum inspired Sylvester Stallone to write about a down-and-out boxer who challenges an established champion.
How old was Sylvester Stallone in each 'Rocky' installment?
Let's look at Sylvester Stallone's age at the time of each Rocky movie release.
Rocky (Date of Release - December 3, 1976) - Sylvester Stallone was thirty-years-old at the time.
Rocky II (Date of Release - June 15, 1979) - The star was roughly one-month short of his thirty-third birthday.
Rocky III (Date of Release - May 28, 1982) - The Hollywood superstar was thirty-six years and ten months old at the time.
Rocky IV (Date of Release - November 27, 1985) - Stallone was thirty-nine years old when the movie reached theaters.
Rocky Balboa (Date of Release - December 20, 2006) - The icon had turned sixty by the time the final installment of the Rocky series came.
Before hitting it big in 'Rocky,' what job did Sylvester Stallone have in New York City?
After moving to New York City to try his luck in the motion picture, 'Sly' started living with his then-girlfriend Sasha Czack, who worked as a waitress to meet the household expenses.
Thus the struggling actor, who was yet to get his big break dabbled in a few odd jobs. First, it included working as a janitor at a zoo. Then he also worked as an usher at a movie theater, where he eventually got fired for reselling tickets.
Sylvester Stallone's trainer for 'Rocky' movies
Although Sylvester Stallone had always been lean and physically fit, for the specific requirements of the Rocky and Rambo movie series, he decided to get external help.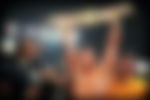 Two-time Mr. Olympia, former boxer, and licensed chiropractor Franko Columbu, started training Stallone from 1977 onwards. The Italian-American got the latter beefed up for Rocky IV after the ripped appearance in Rocky III.
How much money did Sylvester Stallone make through the 'Rocky' series?
Let's look at Sylvester Stallone's take-home from each Rocky movie over the years.
Rocky (1976) - $2.5 million after the movie became a box-office hit.
Rocky II (1979) - According to Variety magazine, he received $75,000 for the second edition.
Rocky III (1982) - At the time of the third installment's release, Stallone received $120,000. 
Rocky IV (1985) - As his standing in the cine world went sky high, by the time the fourth Rocky movie came, he received $12 million.
Rocky Balboa (2006) - For the last in the series, Stallone took home $15 million.
Sylvester Stallone was inducted into the International Boxing Hall of Fame
For his efforts in popularizing the cause of boxing worldwide through the character 'Rocky Balboa,' The International Boxing Hall of Fame inducted Sylvester Stallone on June 12, 2011, in the non-participant category. Other inductees included Mike Tyson and Julio Cesar Chavez.
Before the Hall of Fame, back in 2006, he received the lifetime cinematic achievement award from the Boxing Writers Association of America.
Sylvester Stallone owns a boxing promotion
It is interesting to note that Sylvester Stallone launched his boxing promotional venture in the early eighties. Called 'Tiger Eye Promotions,' reportedly among the boxers who were signed up included Aaron Pryor and Sean O'Grady.
Sylvester Stallone leaves 'Rocky' Series over production and direction rights
Until the release of Rocky Balboa in 2006, besides playing the lead role, Sylvester Stallone was at the helm both as a writer and, sometimes, as a director. Irwin Winkler and Robert Charthoff produced all the movies. 
At the 2019 Cannes Film Festival, he confirmed working on the next sequel in the series. However, come 2021, through social media, his doubts over the possibility of a sequel became apparent as his terms with the production house started going for a toss.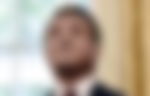 Last year, by November, he shared that the studio seemed ready for Rocky VII, but the project slowed down because of the discussions with the production house over 'parts of the rights' they held over the character. 
Sylvester Stallone's car collection and other luxuries
For an actor who has been practicing his craft for over four decades and has amassed nearly $400 million fortune, he is expected to be owning a slew of top-end cars and automobiles. Let's find out some of the Hollywood icon's most well-known models in his collection.
Bugatti Veyron -

The all-black version that the star owns comes with a W16 engine producing a monstrous 1200 horsepower. It covers zero to sixty miles per hour in 2.5 seconds. 'Sly' reportedly bought it for $1.7 million.



Bently Continental GTC -

Reportedly, the $240,000 car was reupholstered with an entertainment system from Naim Uniti.

 


Ferrari 599 GTB Fiorano -

The Germany-based luxury car modification company Mansory specially modified the model for the star. The 6.0-liter V12 engine car with 612 horsepower now has a carbon fiber steering wheel and body.  With a maximum speed of 205 miles per hour, the GTB can cover zero to sixty miles per hour within four seconds.



1932 Highboy Hot Rod -

Stallone has a penchant for hot rod cars. The one in his collection has a 6.3-liter Chevy V8 engine producing 330 horsepower.

 


Custom Ford Mustang GT -

The fifth generation Mustang the star owns comes with a V8 engine generating 400 horsepower.

 


Chevrolet Corvette C8 Convertible -

Brought personally with care to his home, the car has a 6.2-liter V8 engine that produces 495 horsepower. It can go from zero to sixty miles per hour in 2.9 seconds.



Rolls-Royce Phantom -

Often seen driving the piece around Hollywood, the car has a 6.7-liter twin-turbocharged V12 engine producing 453 horsepower.

 


Porsche Panamera - The 2010 grand tourer has 20-inch RS Spyder wheels and Bose Surround Sound system. It has a 4.8-liter V8 engine that produces 400 horsepower. It has a top speed of 175 miles per hour and can go from zero to sixty miles per hour in 4.6 seconds.


Mercedes Benz G63 AMG - 

A favorite of one of his daughters, Sistine, the piece has a 5.5-liter twin-turbocharged V8 engine generating 577 horsepower. It zooms from zero to sixty miles per hour in 4.3 seconds.



 Chevrolet C3 Corvette -

Stallone has a 1968 red Corvette with bespoke interiors like the digital auto meter, Corbeu seats, and a tilt steering wheel from Flaming River. Its V8 engine produces 660 horsepower.
The reason behind Sylvester Stallone's 'snarling' look and slightly slurred speech
The complications his mother experienced during childbirth necessitated using two sets of forceps during his delivery. Unfortunately, the improper use of those instruments resulted in the paralysis of part of Stallone's face.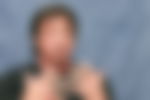 ADVERTISEMENT
Article continues below this ad
Due to the paralysis of his lower left face, including his lip, tongue, and chin, Stallone is known for his signature 'snarling' visage and slightly slurred speech. 
How to contact Sylvester Stallone?
Instagram, Twitter, Facebook, YouTube
ADVERTISEMENT
Article continues below this ad
| | |
| --- | --- |
| Name | Sylvester Gardenzio Stallone |
| Born | July 6, 1946 |
| Place of Birth | Manhattan, New York City |
| Nationality | American |
| Education | Bachelor of Fine Arts |
| Parents | Father - Francesco 'Frank Stallone Sr. / Mother - Jacqueline 'Jackie' Stallone |
| Height | 5' 9 ½." |
| Weight | 185 lbs. |
| Wife | Jennifer Flavin |
| Kids | Five - Sage Moonblood (late), Seargeoh, Sophia, Sistine, Scarlet |
| Shoe Size  | 10 ½ (U.S) |
Sylvester Stallone News Feed
---
---
---
---
---
---
---
---
---
---