Tennis
History
The sport of tennis is said to originate from the 12th century in France. However, at that time, players were using their palms to hit the ball. From the 16th century onwards, rackets began to be put in use.
But it was only from the 19th century onwards that it became a serious game. A typical tennis match consists of games. Players score 15 points to 30 points to 40 points and finally a game. In the event of 40-40, also known as a deuce, a player has to gain an advantage and win the next point to win the game.
The first to reach 6 games with a minimum gap of 2 games wins a set. However, if one player wins 6 games and the other wins 5, the leading player has to win a 7th game before his opponent. In the event of six games all, on certain occasions, a tiebreak is played until a player either reaches 6 games or wins by 2 games if both reach 6 games.
ADVERTISEMENT
Article continues below this ad
Coming to sets, there are 2 types of matches, 3-set matches and 5-set matches. In the event of the former, if a player earns 2 set wins, he or she wins the match. In the latter's case, it is a case of a player winning at least 3 sets.
ADVERTISEMENT
Article continues below this ad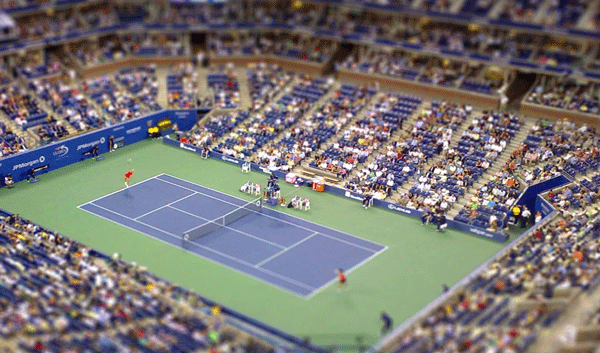 There are various tennis tournaments held throughout the year. But the ultimate tournaments are known as Grand Slams. There are four main Grand Slams held every year. In chronological order, they are the Australian Open, the French Open, Wimbledon and the US Open. Out of the four, Wimbledon is the oldest, first being held in 1877. The Australian Open is the youngest, first being held in 1905.
With regard to players, Margaret Court holds the record for the most Grand Slam wins for women. In the men's section, it is Roger Federer.
ADVERTISEMENT
Article continues below this ad
| | |
| --- | --- |
| Maximum Number of Players on Court | 2 |
| Number of Grand Slams per Year | 4 |
| Maximum Number of Grand Slams Won by a Male | 20 (Roger Federer) |
| Maximum Number of Grand Slams Won by a Female  | 24 (Margaret Court) |