Terence Crawford
Terence Crawford?s Net worth, career, and Family
Terence Crawford: net worth in 2023
After an eventful amateur career, Omaha, Nebraska-born Terence Crawford became a professional boxer in 2008. Ever since, he has fought thirty-nine times. He has yet to lose a bout.
For a boxer who has spent close to one-and-a-half decade in boxing, according to ?celebritynetworth.com,? Terence Crawford?s net worth in 2023 stands at around $8 million.?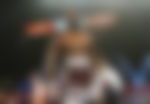 1. Vs. David Avanesyan, December 2022 - His sixth title defense, Terence Crawford, during a conversation with Brian Custer, confirmed a purse of $10 million in addition to a 70% stake in the revenue generated by PPV buys.
2. Vs. Shawn Porter, November 2021 - According to ESPN, Terence Crawford received around $6 million for the bout besides the 60% split in the overall earnings.
3. Vs. Kell Brook, November 2020 - The match at the MGM Grand against the former IBF Welterweight title holder made Terence Crawford richer by the $3 million guaranteed amount besides the 60% of the PPV share.
4. Vs. Egidijus Kavaliauskas, December 2019 - For his third fight at the Madison Square Garden after becoming the WBO Welterweight champion, Crawford reportedly took home a $4 million purse.
5. Vs. Amir Khan, April 2019 - For his second title defense against the former WBA and IBF champion, ?Bud? Crawford received a guaranteed payout of $5.5 million and a percentage of the earning made through PPV subscriptions.
6. Vs. Jose Benavidez Jr., October 2018 - His first title defense after moving to the Welterweight division against Jose Benavidez Jr. saw Terence Crawford take home roughly $3.625 million, according to ESPN.
7. Vs. Jeff Horn, June 2018 - The title fight in the new 147 lbs. Division against Jeff Horn that made Terence Crawford the new WBO champion fetched him a career-high $3 million, while his opponent took him $1.75 million.
According to ?Sportslens.com,? for the undisputed title fight against Julius Indongo on August 19, 2017, the fight purse guaranteed to Terence Crawford hovered at $1.5 million.?
For the two unification fights before, against Felix Diaz in May 2017 and John Molina Jr. in December 2016, he reportedly received $1.2 million and $1.5 million, respectively.
However, boxing paydays are not the only source of Terence Crawford?s income. Over the years, intelligent deals have bolstered his wealth immensely. The boxing legend?s association with sports firm Everlast remains his prominent contract.
Additionally, he seems to have lucrative deals with Populum, SNAC, and Zilliqa. Thus, Terence Crawford?s sponsorship arrangements undoubtedly contribute to his riches.?
Terence Crawford?s childhood and early life
Terence Crawford was born in Omaha, Nebraska. He did his schooling at Bryan High School, Omaha, where his interest in the sport, which later became his career, developed. It is safe to assume the ?Bud? completed his high school, though not much information could be sourced regarding any higher education he might have pursued.
Terence Crawford?s family
Terence Crawford was born to Terry and Debbie Crawford on September 28, 1987. Shawntay Crawford and Latisha Crawford are his sisters. Throughout his career, they have stood behind their brother resolutely.
Terence Crawford may be married to long-time partner Alindra Person. However, the two have known each other for many years and are proud parents to six children. Omaha, Nebraska, is where Person spent her early years.?
She graduated from Burbank High School and spent most of her time looking after the children. Terence Crawford Jr. is the couple?s eldest kid. Their daughter Miya is currently an eighth grader.?
Terence Crawford has two more sons - T Bud Crawford and Tyrese Crawford and two more daughters, Lay Lay Crawford and Trinity Michele Crawford.??
Terence Crawford?s boxing career
Reportedly, Terence Crawford took up the gloves at age seven. His amateur record stands at seventy wins against twelve losses. Some of the most memorable moments of his amateur stint remain victories over boxers such as Mikey Garcia and Danny Garcia, who became world champions like him.
He won a gold medal at the 2006 United States National PAL championships. He grabbed a silver at the Golden Gloves in Omaha a few months later. In 2007, at the Colorado Springs held United States National Championships, he grabbed a bronze medal.
Unfortunately, his Olympic dream stopped after losing the bouts to Sadam Ali and Miguel Angel Gonzalez during the 2008 Beijing Olympic trials. On March 14, 2008, he fought his first professional match.
In a fifteen-year career, Crawford has participated in thirty-nine fights, winning all. It wasn?t until 2013 that he won his first title, the vacant NABO Lightweight. A year later, on March 1, 2014, he defeated the Scottish boxer Ricky Burns to become the WBO Lightweight champion.
Besides adding The Ring Lightweight belt to his kitty, he retained the title that year. Next year, scaling up a division, he knocked out the Puerto Rican Thomas Dulorme on April 18, 2015, becoming the WBO Light Welterweight champion.
The following year, during the third title defense, ?Bud? Crawford defeated the Ukrainian boxer Viktor Postol unanimously to add the WBC and vacant The Ring Light Welterweight belts.
Terence Crawford?s moment came when his attempt at the undisputed championship came to fruition in 2017. On August 19, 2017, he faced Namibian Julius Indongo in Lincoln, Nebraska?s Pinnacle Bank Arena.?
Putting his three world titles in Light Welterweight - WBC, WBO, and The Ring at stake, a powerful body shot from Crawford brought the match to an end in the third round. In turn, he grabbed the WBA (Super) and IBF Light Welterweight titles, thus making him the undisputed champion in the division.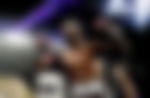 A few months later, he left the WBO title, making it to the Welterweight division. There he challenged the title holder Jeff Horn from Australia. The match at the MGM Grand Arena on June 9, 2018, was stopped by the referee after a ruthless attack from Crawford.
Since becoming the WBO Welterweight champion, Terence Crawford has defended the title six times.
1.Versus Jose Benavidez Jr. - The first title defense on October 13, 2018, at the CHI Health Center in Omaha, Nebraska, came from a technical knockout victory for ?Bud.? Referee Celestino Ruiz had to stop the match with barely a few seconds left in the final round when Benavidez Jr. received severe pummeling from the Omaha native.
2.Versus Amir Khan - Since months later, Crawford met Amir Khan from Great Britain at Madison Square Garden on April 20, 2019. Completely outboxed and outmaneuvered by the champion, the match stopped a minute after the sixth round started as the Briton?s corner threw in the towel.
3. Versus Kell Brook - After knocking out the Lithuanian Egidijus Kavaliauskas in December of that year, Terence Crawford faced his next challenge from another Briton, Kell Brook. The two met at MGM Grand Arena on November 14, 2020. The match ended in the fourth round with another technical knockout victory for ?Bud.?
4. Versus Shawn Porter - A year later, Crawford thwarted Shawn Porter?s challenge on November 20, 2021, at Michelob Ultra Arena in Paradise, Nevada. The latter?s corner threw in the towel by the tenth round as he failed to defend himself from Crawford?s onslaught.
5. Versus David Avanesyan - The sixth title defense ended in a knockout victory for Terence Crawford on December 10, 2022, in Omaha, Nebraska?s CHI Health Center.?
Terence Crawford?s Signature Boxing Techniques
A well-rounded boxer who quickly moves across tactics depending on the competitor, Terence Crawford displays high boxing IQ by employing techniques such as pressure fighting and counter-punching, among many others.
Switching from Southpaw to Orthodox (and back) is one of the most challenging aspects of going in a fight against him. Let?s look at some critical aspects of Crawford?s fighting style.
Switch Stance: Most of Terence Crawford?s opponents face a boxer in the classic Southpaw stance. But he has never exhibited rigidity over it, switching over to an orthodox posture briefly or perhaps the entire round.?
Such a move often lures orthodox boxers beyond their skill set, leading ?Bud? to launch a devastating left-hand counterattack.?
Similarly, he makes full use of his height which is five feet and eight inches, and the reach of seventy-four to keep opponents at a distance. He usually maintains his southpaw stance while facing other left-handed boxers to deflect any body shots.
Simply put, Terence Crawford has mastered the switching that follows the scenario he might face in the ring.
Jab and Parry: Terence Crawford uses a jab, often overlooked by most critics, to gauge his opponent?s distance. He will also use it to shield himself from the latter?s attack on the head and launch his counterstrikes.
He often switches to the orthodox stance to knock out opponents with left and right hooks he sets up with his jab. A master of lead head feints, he uses the ploy regularly to confuse opponents.
Pull and Counter: ?Bud? frequently executes a counterattack with a right hook, catching right-handed boxers who throw a jab unprepared. Crawford resorts to a full-scale attack as soon as he can make that the competitor is hurt.
He usually applies pressure with a barrage of left hooks, straight punches, and varying his body position, wrongfooting the opponent.
Footwork: The role played by Terence Crawford?s footwork in aid of his defense plan needs special mention. For instance, from a back foot posture, he shuffles back in straight lines, pivots to either left or right, and circles around the foe, stepping laterally. Thus the technique makes him one of the most challenging targets in the sport to hit.
Shoulder Roll: Defending with a shoulder roll is a common tactic in boxing. It?s often linked to the defensive prowess of geniuses like Floyd Mayweather Jr. It starts with the lead shoulder rolled, thus defending the chin. The other hand is kept close to the cheek to block or launch a counterattack.
Besides frustrating the opponent, the shoulder roll produces low wear and tear. By avoiding excessive movement and conserving energy, the shoulder roll is one of the most effective defensive techniques for a boxer.
It will do good to remember that while a helpful method, mastering shoulder roll, takes a lot of work, timing, and knowledge about the opponent?s punches.??
Terence Crawford?s car collection and other luxuries?
Let?s check out Terence Crawford?s incredible car collection.
1. Mercedes AMG G63 - Priced at approximately $145,000, the G63 comes with a twin-turbo V8 engine generating 577 horsepower. The standard all-wheel drive has roomy, well-appointed interiors without compromising modern technology.
2. Dodge Challenger SRT Hellcat - The powerful, roughly $69000 Hellcat gives the owner an exciting driving experience. Its Hemi V8 engine sparks off 797 horsepower. Its rear-wheel drive (RWD) and standard ten-speed automatic transmission allow the driver to make donuts.?
3. GMC Sierra - Terence Crawford also owns a GMC Sierra 1500 truck. Known for its power and versatility, the $69,000 automobile boasts a well-equipped interior. The value for the money vehicle could be purchased in different versions - from a V6 diesel engine to a turbo-V8 engine that generates 420 horsepower.
4. Hummer H2 - After the H1?s enormous popularity, primarily due to its military-grade body and powerful performance, the H2 saw a release. It boasts a more robust V8 engine producing 393 horsepower and 416 pounds per foot torque.
While it is difficult to gauge the precise details of the jewelry and watch collection, the robbery at Terence Crawford?s residence in March this year sheds some light on the items taken away.
According to TMZ, the incident took place at his Omaha residence. Reportedly the thieves took away gold chains, a gold cross necklace, and a bracelet set. Among other items stolen was an Audemars Piguet and a diamond Patek Philippe, each priced at approximately $100,000. The total value of stolen goods stood somewhere near $317,000.
Then again, in a previous burglary incident going back to October 2021, the burglars stole a $137,000 worth Rolex watch from his home.?
Terence Crawford Awards and Achievements
Since he took on the gloves, Terence Crawford has received many awards and honors.
1. First undisputed Light Welterweight champion after a gap of thirteen years. The last undisputed champion was Kosta Tszyu in 2004.
2. 2017 ESPN Fighter of the Year Award
3. 2014 ESPN Fighter of the Year Award
4. Boxing Writers Association of America's Fighter of the Year (2014)
5. WBO Lightweight - March 1, 2014
6. The Ring Lightweight - November 29, 2014
7. WBO Light Welterweight - April 18, 2015
8. WBC and The Ring Light Welterweight - July 23, 2016
9. WBA (Super) and IBF Light Welterweight - August 19, 2017
10. WBO Welterweight - June 9, 2018
Terence Crawford Wrestling background
Early in his childhood years, Terence Crawford felt a pull towards wrestling. Incidentally, his father, who served in the Navy, had been an accomplished high-school wrestler. Reportedly, a family friend named Wiley introduced him to the sport.??
At the CW Boxing Club in North Omaha, he started honing his skills, and his unconventional boxing technique, taking after wrestling, emerged. Coming from a very athletic family, wrestling played a considerable part in their culture. Crawford inherited a passion for the sport from his illustrious family members.
Despite his success as a pound-for-pound, one of the greatest boxers of the era, Terence Crawford longed to pass on the love of wrestling to his sons. His eldest son has already started achieving success in the sport.?
Terence Crawford got shot
So Terence Crawford made his professional debut on March 14, 2008. He engaged in five bouts that year and won them all. But it should be noted that he might have skipped the November battle if not for the tragic incident.
As the story goes, a few days before he turned twenty-one, Crawford and a few of his friends were killing time one night and decided to start shooting dice. Before long, he was ahead of others. Terence lost interest after a few games and collected his winnings.
He went to relax in his 1986 Pontiac Cutlass Supreme. But he made a mistake by staying there for a long time and not leaving immediately. As he began to count, there was a burst of gunfire from behind.?
It was a nine-millimeter bullet that pierced the back glass of his car. It came out that ?Bud? wasn?t the target. The shooter was aiming at someone else. Fortunately, the bullet missed his brain and struck the right side of his head, below his ear.?
The nine-millimeter changed its course once it came in contact with the back window. Had it struck Crawford directly, his condition would have been much worse. He kept his cool and drove himself to the hospital, bleeding profusely.?
Since his injuries weren?t fatal, he was released shortly after receiving stitches. Terence Crawford showing his mental fortitude, once again fought Michael Williams on November 8, his fifth match of the year, barely two months after the incident.
| | |
| --- | --- |
| Name | Terence Allan Crawford |
| Born | September 28, 1987 |
| Place of Birth | Omaha, Nebraska, United States |
| Nationality | American |
| Education | High School |
| Parents | Father - Terry Crawford / Mother - Debbie Crawford |
| Height | 5 feet 8 inches |
| Weight | 146.6 lbs (weigh in at David Avanesyan fight) |
| Record | 39-0-0 |
| Wife | (Uncertain) Long-time partner Alindra Person |
| Kids | Six - Terence Crawford Jr., Miya Crawford, T Bud Crawford, Tyrese Crawford, Lay Lay Crawford, and Trinity Michele Crawford |
| Shoe Size? | Not known |