Dwayne "The Rock" Johnson
Dwayne Johnson -Net Worth 2023, Family, and Career
Dwayne Johnson is one of the most popular and well-known wrestling superstars and actors in the world. After going through many hardships and struggles, Johnson was able to make it big. He started off his career as an ambitious football player, but then switched it to that of a pro wrestler, and now is a successful actor.
Dwayne Johnson- net worth 2023
ADVERTISEMENT
Article continues below this ad
'The Great One' of WWE is currently one of the highest-paid actors in Hollywood. Apart from acting, Johnson is also heavily involved in various businesses and is a majority owner of many. Dwayne Johnson's net worth stands at $820 million as of 2023.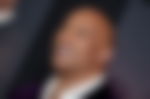 It includes all of his movie earnings and business earnings as well, including his 30% stake in Teremana tequila. Many even expect it to touch the $1 billion mark with the Teremana tequila valuation increasing.
Dwayne Johnson- family, kids, wife, and affairs
A family man, Johnson always holds dear the most important people in his life; be it his mother, his cousins, his wife, or his children. Dwayne Johnson loves spending time with his family and is fond of having a special time with them.
His father, Rocky Johnson, was also a pro wrestler, while his mother, Ata, belonged to the famous Anoa'i wrestling family. Thus, The Rock's heritage is linked with the respected wrestling family, and he shares his lineage with some of the popular Samoan wrestlers.
Johnson is a father to three daughters. Simone Johnson, the eldest, was born to his first wife, Dany Garcia, while his youngest two kids were born to his current wife, Lauren Hashian.
Simone Johnson followed in her father's footsteps and stepped into WWE. She is currently wrestling under the ring name 'Ava Raine', in WWE NXT 2.0.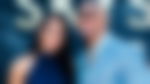 Growing up, The Rock did not experience luxury and did not have the pleasure of owning a proper home. However, with his current status, he lives in a mansion in Beverly Park, Los Angeles.
Dwayne Johnson's childhood & early life
Dwayne Johnson spent his childhood in multiple places. Born in Hayward, he spent his life in New Zealand, Honolulu, Charlotte, Hamden, and Nashville.
The Rock's father was a pro wrestler and was an inspiration to him. While growing up, Johnson faced a lot of hardships and struggles. Quite often, he and his mother were thrown out of their houses for not paying the rent, or Johnson would also find himself in trouble with the law frequently.
Johnson knows what struggle is, and having experienced every bit of it, he is blessed for the life he has right now.
Later, he graduated from high school, enrolled on a full scholarship at The University of Miami, and aspired to be a professional player there. But life had other plans for him.
After not getting drafted for the NFL, Johnson flew out to Canada to play in the Canadian League. Unfortunately, two months later, he was dropped. People might wonder if Johnson has served in the army, but he has not.
During this dark phase of his career, he traced back to his roots and joined the family legacy of pro wrestling. Soon, he was roped in by WWE, where he made his debut as Rocky Maivia, a character that failed to work well. What followed was a major heel turn, and 'The Rock' the name that set well with his identity was born.
What followed were years of entertainment, Championship wins, and massive pushes he received from Vince McMahon. At this point, WWE was heading into the Attitude Era, a more rebellious stage.
Johnson rose to his peak during this era and made a name for himself. Apart from his wrestling skills, he was also known for his promo abilities and revolutionized the art of cutting promos.
The Attitude Era took The Rock to prominence, and it attracted Hollywood as well; like bees to honey. Soon, they offered him multiple projects, and in 2001, The Rock left WWE to make a career in the movies.
Dwayne Johnson's wrestling career
A failed football career motivated The Rock to pursue pro wrestling. After his initial babyface gimmick failed, he turned heel. Johnson's heel turn was a reviving moment in his career, and after that, he never had to look back. He would reach new heights, and taste success with this new loud-mouthed, no-nonsense gimmick.
During this transition phase of his career, Pat Patterson, a father-like figure to Johnson, suggested him the name, 'The Rock'. It instantly clicked with him and has stayed with him forever since.
WWE was going through a change during that point, and his gimmick, paired alongside another rising star, Stone Cold Steve Austin, took the company to new heights, and also gave rise to a new rivalry.
Soon, The Rock would start focusing on acting and leave WWE permanently. His busy schedule came in the way of his wrestling career. It is not known how much he earned during his prime in the company. During his stint in WWE from 2011-2013, Dwayne Johnson took home $5 million on an annual basis. However, he is no anymore signed to the company but can make sporadic appearances at big events.
Dwayne Johnson's NFL career
When it comes to NFL, Johnson did not experience a happy phase. During the early stage of his football career, The Brahma Bull was left rejected during the NFL drafts, and had to move to Canada to play football. Now he is in an entirely different league of his own.
While he does not own an NFL team yet, he is the owner of XFL. A direct competitor to NFL. XFL has set an R&D partnership with NFL, to expand the sport of football.
Dwayne Johnson's acting career
Being one of the biggest movie stars in the world, Johnson has earned a major name for himself. Over the years, he has acted and produced some of the biggest and most popular films of all time. Although his films do not always earn critical appraisal, they do well commercially and take home the big bucks.
He started his career with The Scorpion King, and since then has gone on to star in several other big films. He has also been a part of some of the biggest film franchises, such as, 'Jumanji' and 'Fast and Furious'. Johnson is extremely successful, taking home around $100m from movies every year, and charging $20 million per movie for his acting.
Year
Title
Role
1999
Beyond the Mat
Himself
2001
The Mummy Returns
The Scorpion King
2002
Longshot
Mugger
2002
The Scorpion King
Mathayus / Scorpion King
2003
The Rundown
Beck
2004
Walking Tall
Chris Vaughn
2005
Be Cool
Elliot Wilhelm
2005
Doom
Sgt. Asher "Sarge" Mahonin
2006
Southland Tales
Boxer Santaros
2006
Gridiron Gang
Sean Porter
2007
Reno 911!: Miami
Agent Rick Smith
2007
The Game Plan
Joe Kingman
2008
Get Smart
Agent 23
2009
Race to Witch Mountain
Jack Bruno
2009
Planet 51
Captain Charles T. Baker
2010
Tooth Fairy
Derek Thompson / Tooth Fairy
2010
Why Did I Get Married Too?
Daniel Franklin
2010
The Other Guys
Christopher Danson
2010
You Again
Air Marshal
2010
Faster
James Cullen / Driver
2011
Fast Five
Luke Hobbs
2012
Journey 2: The Mysterious Island
Hank Parsons
2013
Snitch
John Matthews
2013
G.I. Joe: Retaliation
Marvin F. Hinton / Roadblock
2013
Pain & Gain
Paul Doyle
2013
Fast & Furious 6
Luke Hobbs
2013
Empire State
Detective James Ransome
2014
Hercules
Hercules
2015
Furious 7
Luke Hobbs
2015
San Andreas
Ray Gaines
2015
Jem and the Holograms
Himself
2016
Central Intelligence
Robbie Weirdicht / Bob Stone
2016
Moana
Maui
2017
The Fate of the Furious
Luke Hobbs
2017
Baywatch
Lieutenant Lifeguard Mitch Buchannon
2017
Jumanji: Welcome to the Jungle
Dr. Smolder Bravestone
2018
Rampage
Davis Okoye
2018
Skyscraper
Will Sawyer
2019
Fighting with My Family
Himself
2019
Shazam!
N/A
2019
Hobbs & Shaw
Luke Hobbs
2019
Jumanji: The Next Level
Dr. Smolder Bravestone
2021

2022

Jungle Cruise

Red Notice

DC League of Super-pets

Black Adam

Frank

John Hartley

Krypto

Black Adam
How many businesses does Dwayne Johnson own?
Dwayne Johnson is an extremely successful businessman and is the owner of several businesses. He owns Teremana Tequila, XFL, Seven Bucks Productions, Zoa Energy, Acorns, Athleticon, Project Rock, and Salt and Straw.
The Rock's Teremana Tequila is extremely successful and well-known. And each bottle comes in the 750ml size while costing $32 and $37 each. He is the majority shareholder in his tequila brand and owns around 30% of the brand.
What is Dwayne Johnson's workout routine?
Dwayne Johnson has one of the most impressive physiques in the entire industry, and achieving a physique like that takes a lot of dedication. Johnson dedicates 3 to 4 hours every day to his physique and trains like a beast.
He follows an extremely strict workout routine and is hard on himself to push past his limits. Johnson divides his workout routine into different days, dedicates each day to an isolated muscle group, and trains them. Dwayne Johnson loves to train at his home gym 'The Iron Paradise'. He has two such gyms, one at his home in Miami and the other at his Virginia Farm.
Dwayne Johnson memes
Being a popular public figure, Johnson is exposed to the public, and it has often led to people creating and crafting different memes of him. Some of his most popular ones are him wearing the black turtleneck sweater, and his eyebrow-raising.
The Rock's hilarious turtleneck sweater photo dates back to 1994 when he was just a young man trying to make it big, while his signature eyebrow-raise meme is from a 2019 video of his. Back in 2019, he took to his Instagram and addressed a video to the rapper, DaBaby, where he performed that look.
Many people also wonder if Johnson has a prosthetic forehead or not. A joke popularized by Kevin Hart, Johnson having a prosthetic forehead is not true. The Rock does not possess a prosthetic forehead.
Dwayne Johnson's tattoos
Dwayne Johnson has a total of  2 tattoos. One on his right arm and chest, a signature tribal tattoo, while the other on his other arm represents The Brahma Bull. His tribal tattoo represented his heritage and legacy.
While, his Brahma Bull tattoo was his western zodiac sign of Taurus, which he later transformed into something different, which holds his life story.
Dwayne Johnson's friends
One of the most humble and down-to-earth persons in the industry, Johnson is friends with several people. However, some of his closest friends are Kevin Hart, Ryan Reynolds, Hugh Jackman, and Emily Blunt. Over the years, he has created a strong friendship with these actors. However, even amongst these names, he has a special bond with Hart.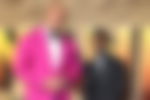 Although he was once friends with Vin Diesel, Johnson, and Diesel do not see eye to eye now and this was one of the main reasons behind Johnson leaving the 'Fast & Furious Franchise'. Previously rivals with John Cena, these former WWE superstars are good friends now and share a close relationship.
The Rock is also related to 'The Tribal Chief' Roman Reigns since both of them belong to the same Anoa'i family.
The Rock Foundation
A kind man, Johnson is heavily involved in donations and charities. He is one of the most charitable figures in the world and has a foundation called Dwayne Johnson Rock Foundation. It assists in the recovery of children who are hospitalized for different causes.
ADVERTISEMENT
Article continues below this ad
In addition to that, it also works on education and childhood obesity prevention programs. The Rock is also a big part of the Make-A-Wish foundation.
He fights and has given efforts in preventing Parkinson's Disease and AIDS.  Johnson also supports AIDS & HIV, At-Risk/Disadvantaged Youths, Cancer, Children, Creative Arts, Disaster Relief, Education, Grief Support, Health, Human Rights, Parkinson's Disease, and Veteran/Service Member Support.
In a nutshell, Johnson is a true role model coming such a long way in his eventful life.
ADVERTISEMENT
Article continues below this ad
| | |
| --- | --- |
| Name | Dwayne Johnson |
| Net Worth | $820 Million |
| Birthday  | May 2, 1972 |
| Born In | Hayward, California, USA |
| Age | 50 |
| School | President William McKinley High School, Glencliff High School, McGavock High School, and Freedom High School in Bethlehem Township |
| College | The University of Miami |
| Hometown | Hayward California |
| Citizenship | American |
| Religion | Christianity |
| Gender | Male |
| Height | 6ft 5in |
| Weight | 260lb |
| Parents | Ata Johnson (mother), Rocky Johnson (father) |
| Siblings | NA |
| Wife | Lauren Hashian (Married 2019) |
| Children | 3 |
Dwayne "The Rock" Johnson News Feed
---
---
---
---
---
---
---
---
---
---