Tiger Woods
Tiger Woods 2023: Net Worth, Family, and Career
Tiger Woods Net Worth 2023
Tiger Woods has a net worth of $1.1 billion, as per Forbes. Not only does this make him the first billionaire golfer in history, but it also makes him one of the very few billionaire athletes in the world. Woods undoubtedly owes his high value to his being a savvy businessman and his valuable endorsements.
Woods owes a lot of his wealth to his partnerships and sponsors. One of his most famous and valuable endorsement deals is with Nike, with whom he signed in 1996. Additionally, the golf pro is sponsored by big names like Bridgestone, Monster Energy, Rolex, and TaylorMade. The golf pro made $68 million off endorsements alone in 2022.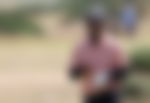 Woods has a sizable portion of his investments put into real estate. One of the most expensive of those investments is his house on Jupiter Island in Florida. In 2006 he spent a whopping $40 million on the property. But that wasn't the end of it at all! He further went on to construct his $54 million mansion on the property.?
Woods also bought both his parent's houses. In 2007, he spent $2.4 million to buy two plots of land in Jupiter, Florida for his mother. As per public records, in 2010, a $1.31 million home in Windermere, Florida, was listed under Tiger and Earl?s names.
Tiger Woods' Early Life
Woods was born on December 30, 1975, in Cypress, California. Named Eldrick Tont Woods at birth, he now goes by his widely popular nickname, "Tiger," which was given to him by his father, Earl Woods, in honor of one of his close army buddies.?
From a very young age Woods began taking a liking to the sport. He became interested in golf at the age of six months after watching his father hit golf balls into a net and imitating his swing. His skills with a club were amazing and at a very young age, he began being called a golf prodigy.?
By the time Woods had reached the age of 2, he had become quite fluid with the game and even showcased his talent by putting alongside the American comedian, Bob Hope, on the Mike Douglas Show. One year later, while regular kids were playing with blocks, Woods shot a low score of 48 across nine holes. At the age of four, Woods flaunted his skills out of a bunker in a short game against a 16-year-old and beat him by four strokes. He was featured in Golf Digest as a 5-year-old, where his abilities were lauded.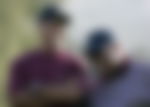 Tiger's father Earl was his inspiration to play the sport and was also the one who taught him how to play the game. His first official coach on the other hand was Rudy Duran, who began training him at the age of four and continued to do so for six years.
In 1994, Tiger Woods attended Stanford University and graduated 2 years later with a degree in economics. He turned pro in 1996 and took his first steps to becoming the golf legend that he's now known as.
Tiger Woods' Family and His Kids
Tiger is the son of Earl Woods and Kultida Woods. Although born an American citizen, Woods? heritage is part African-American, owing to his father, and part Thai, owing to the fact that his mother is from Thailand. His mother is currently 79 years old, while his father sadly passed away at the age of 74 in 2006.
Woods is the only child of Earl and Kultida. But his father had three other children before he was born. Earl Jr. was Woods' eldest half-sibling and was born in 1955. He is 20 years older than Tiger. Woods has another elder half-brother, Kevin Dale Woods, who is 18 years older than he is, and was born in 1957. His third half-sibling is his half-sister, Royce Renee Woods, who was born in 1961.
Woods himself has two children, both with his now ex-wife, Elin Nordegren. His firstborn is their daughter, Sam Alexis Woods, who was born on June 18, 2007. Charlie Axel Woods, her brother and Woods? and Elin's second child, was born on February 8, 2009.
Tiger Woods' Dating History
In 2001, Woods first met his then-wife-to-be Elin Nordegren, a former model. The couple dated for a while before getting engaged in November 2003. Less than a year later, in October 2004, the couple tied the knot and were married in Barbados in an intricate ceremony. A little over five years later they went through a very public and scandalous divorce.?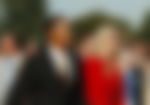 Woods met Rachael Uchitel in 2008. A year later, the two began seeing each other. Allegedly, Uchitel and Woods were seeing each other before his split with his wife, Elin.
Following his messy marriage, Woods started afresh with the American Alpine Olympic skier, Lindsey Vonn. The two made an attractive athlete power couple. They met in 2012 and began dating soon after. In May 2015, the pair split up due to their hectic athletic lifestyles.
Woods is currently dating Erica Herman, the former general manager of his restaurant, the Woods Jupiter. The two first made their relationship public in 2017 when she wore a player?s spouse credential at the President?s Cup. The two have been going steady ever since and have now been seeing each other for over five years.
Tiger Woods' Awards and Achievements
Woods has one of the most incredible careers in golf's history. Having turned pro in August 1996, he straight away began playing on the PGA Tour. Two months into his professional debut, he won his first Tour event, the Las Vegas Invitational, in October. Since then, the golf pro has gone on to win 82 times, the most any player has ever won. He shares this record with Sam Snead.
Less than a year after turning pro, Tiger Woods won his first major championship at Augusta in April 1997 at the Masters. He has gone on to win a total of 15 major championships, second only to Jack Nicklaus, who has won 18 throughout his career, a record Woods is certainly gunning for. Woods won his 15th major at the Masters in 2019.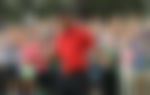 Woods is quite certainly one of the most accomplished golfers of all time. In terms of numbers, the golf pro has to date got his hands on 5 Masters titles, 3 US Open titles, 4 PGA Championship titles, and 3 Open Championships.
The PGA Tour star also holds the record for the most amount of time spent as World No. 1, at 683 weeks (just over 13 years). Through a strong resolve, tons of training, and rigorous hard work, the golf pro had earned the legend tag for himself.
Tiger Woods Documentary
All the avid Woods fans eager to find out more about the golfer will be pleased to know that the golf legend has a documentary. ?Tiger?, an HBO sports-biography documentary, aired in 2021. It focuses on his steady rise and abrupt drop, and then his comeback to the sport.
The documentary also explores Woods' relationship with his father and the effect his divorce had on his career. Fans can watch the biography, which is split into two episodes, on HBO Max.
Tiger Woods? Car Accidents
Woods has suffered a dark fate when it comes to accidents. He has been involved in three separate car accidents, each life-threatening. The first came in 2009 when the golf pro lost control of his SUV and crashed it into a fire hydrant, soon after pulling out of the driveway of his Florida mansion. He was knocked out and lost consciousness for nearly 6 minutes. His injuries from the accident had been described as "serious."
Eight years later, in 2017, the golf legend was arrested in Florida for DUI. The police had found him passed out behind the wheel of his Mercedes-Benz. There seemed to have been a minor accident before the cops found him.
In February 2021, Woods was yet again involved in a car accident. Due to a speed crash, his car had flown off the road. He was the only party involved in the accident. The golf pro suffered multiple injuries to his right leg and ankle and sustained injuries to his back also. He went through multiple surgeries for his leg injuries and has not yet fully recovered from them. Yet the PGA Tour Star found the resolve to compete in major championships in 2022.?
The Tiger Woods Foundation, Charity Work, and Philanthropy
Tiger and his father, Earl, started the TGR Foundation back in 1996. It first set out with the goal of helping children play the sport. But 27 years later, the foundation now aims to educate children on all fronts. They offer college and career programs to students and have, to date, helped turn around more than 2 million students' lives. They further have one of the highest graduation rates among scholarship programs in the country, at 98%.
The Woods Foundation additionally hosts charity events and also sponsors golf events on the PGA Tour to raise money for various charitable ventures. The most popular tournaments among them are the Genesis Invitational and the Hero World Challenge.
Tiger Woods Social Media ? Instagram, Twitter, Facebook, Website
Name

Eldrick Tont?Woods, a.k.a., Tiger Woods

Born

12/30/1975

Place of Birth

Cypress, California

Nationality

American

Education

Stanford University

Parents

Earl Woods?

Kultida Woods

Kids

Sam Alexis Woods

Charlie Axel Woods

Marital Status

Divorced?

Height

6'1

Weight

185 lbs

Caddy

Joe LaCava

Achievements

15 Major Championship Wins

82 PGA Tour Wins

683 weeks as World Rank 1