Tom Brady
Tom Brady 2022: Net Worth, Salary and Endorsements?
Tom Brady is regarded as one of the NFL's greatest quarterbacks of all time. He has won the most Super Bowls in NFL history and is considered one of the biggest steals in NFL Draft history. The New England Patriots drafted the Michigan prospect at 199th overall in the 2000 NFL draft. He stayed with the New England Patriots for 20 seasons, winning several divisional titles, nine AFC Championships, and seven Super Bowls. However, he left the Patriots and joined the Tampa Bay Buccaneers ahead of the 2020 NFL season.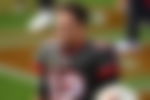 After leading the Buccaneers to the Super Bowl LV trophy in 2021, Brady signed a 2-year extension with Tampa Bay. He retired after the 2021-2022 NFL campaign, following his Divisional Round loss against the Los Angeles Rams. However, he decided to return to the league after just 40 days.
Tom Brady Career Stats
As per NFL.com, Tom Brady in his career completed 7,263 passes in 11,317 attempts, covering a mammoth 84,520 yards for 624 touchdowns in 203 interceptions resulting in a completion rating of 64.18% and a quarterback rating of 97.6.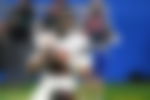 Brady in his 22 seasons as a quarterback, qualified for the postseason 19 times. According to Pro-Football-Reference, Tom Brady has played a total of 47 playoff games in his NFL career. The quarterback tossed 1,165 passes in 1,855 attempts for 13,049 yards scoring 86 touchdowns and 39 interceptions.
Brady has claimed many accolades in his unparalleled career. He is a seven-time Super Bowl winner and a five-time Super Bowl MVP. Besides this, Brady was named the NFL MVP on three occasions (2007, 2010, and 2017).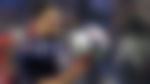 The former New England Patriots #12 has made it to 15 Pro Bowls (2001, 2004, 2005, 2007, 2009-2018, 2021). In addition, Brady is a three-time First-Team All-Pro (2007, 2010, 2017) and a two-time Second-Team All-Pro (2005, 2016).
In 2009, he claimed the NFL Comeback Player of the year. He also won the NFL Offensive Player of the year on two occasions (2007, 2010). In 2007, he led the league in passing touchdowns, passing yards, passer rating, and completion percentage.?
TB12 - Greatest Quarterback of All Time?
The former NFL quarterback has featured in the NFL 2000s and 2010s All-Decade Team, as well as in the NFL 100th Anniversary All-Time Team.?
The quarterback after parting ways with Bill Belichick; led Tampa Bay to a Super Bowl win in his debut season and a Divisional Round loss in his second campaign, before announcing his retirement.
His time at Tampa Bay has certainly exceeded early expectations. He rounded off his career in the league with obvious Hall of Famer numbers.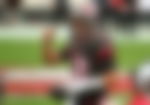 Moreover, he has concluded his career being undefeated against five franchises: Atlanta Falcons (10-0), Dallas Cowboys (6-0), Minnesota Vikings (6-0), Tampa Bay Buccaneers (4-0), and New England Patriots (1-0).
Tom Brady 2022 Net Worth?
According to Celebrity Net Worth, the former NFL quarterback has an estimated net worth of over $250 million at the time of his retirement. This excludes the net worth of his wife Gisele B?ndchen, who has a fortune worth $400 million for herself. The combined net worth of the power couple is a staggering $650 million.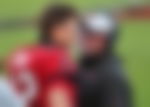 Tom Brady Career Records
The seven-time Super Bowl champion has an impressive resume of titles including five Super Bowl MVPs, three NFL MVPs, and two NFL Offensive Player of the Year awards. Moreover, he has also appeared in 15 Pro Bowls and was named in three First-Team All-Pros. Furthermore, he also has two Sports Illustrated Sportsman of the Year titles under his belt.
https://youtu.be/oRMiS7Ek0vM
His NFL resume also features accolades such as five NFL passing touchdowns leader, four NFL passing yards leader, and two NFL passer rating leader earned in 22 years.
Tom Brady Foundation and Charity
Like most sports personalities, NFL superstar Tom Brady has set up a foundation. He used his jersey number to help popularize the foundation.?
This is the TB12 Foundation, whose mission is to inspire and educate athletes to excel in sports as well as in life. Through the initiative, Brady hopes to empower at-risk athletes to overcome economic or health-related obstacles to reach performance goals.?
2022 Endorsements
As per Forbes, the superstar NFL quarterback is the ninth highest-paid athlete in the world, including his endorsement deals.
According to Aol, Tom Brady during his 22-year career in the NFL has earned a staggering $100 million from endorsing brands like Under Armour, IWC watches, Molecular Mattresses, Aston Martin, Upper Deck, Ugg, Footlocker, Tag Heuer, Sam Adams, FTX & Hertz among others.
Amongst his more recent endorsements, Brady has joined the cryptocurrency bandwagon by purchasing equity stakes in FTX along with partner Gisele B?ndchen on a long-term deal.
Ventures of Tom Brady
Tom Brady announced the launch of his fitness venture TB12 Sports in 2016 with his personal trainer Alex Guerrero. Brady helped loads of players and budding athletes with their fitness goals with his well-tested fitness regime.
In addition, the NFL icon launched two more ventures in 2021. Brady hopped onto the NFT bandwagon and co-founded Autograph.io which helps users to create and sell digital collections.
Tom Brady announced his new clothing line, BRADY. The NFL icon via his latest venture captivated the apparel domain with his next-generation fashion.
How many Super Bowl wins does Tom Brady have??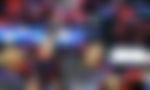 Tom Brady has made a record 10 Super Bowl appearances. These have come at Super Bowl XXXVI, XXXVIII, XXXIX, XLII, XLVI XLIX, LI, LII, LIII & LV. He has won the Vince Lombardi Trophy a record 7 times and is a 5x Super Bowl MVP XXXVI, XXXVIII, XLIX, LI & LV.
Tom Brady Personal Life
Tom Brady had his first son, John Edward Thomas Moynahan with ex-girlfriend American actress and model Kathryn Bridget Moynahan.
Brady married Brazilian model Gisele Bundchen on February 26, 2009. They have two children (Benjamin Rein and Vivian Lake) together.?
How to Contact Tom Brady?
Instagram- @tombrady
Twitter- @TomBrady?
Official Website: https://tb12sports.com/
Born
August 3, 1977

?(age?44)

Position
Quarterback
Weight
225 lbs (102 kg)
Height
6ft 4 in (1.93 m)
NFL Draft
2000 / Round: 6 / Pick: 199
Wife
Gisele B?ndchen
Kids
3 (John Edward Thomas Moynahan, Benjamin Rein and Vivian Lake)
Residence
St. Petersburg, Tampa Bay, Florida (current)
Endorsements
Under Armour, IWC watches, Molecular Mattresses, Aston Martin, Upper Deck, Ugg, Footlocker, Tag Heuer, Sam Adams
Agent
Don Yee, Jason Hodes
NFL Career
New England Patriots (2000-2019)

Tampa Bay Buccaneers (2020-Present)

Super Bowl
7 x Super Bowl Champion (XXXVI, XXXVIII, XXXIX, XLIX, LI, LIII, LV)
Major Achievements
5 x Super Bowl MVP (XXXVI, XXXVIII, XLIX, LI, LV)

3 x NFL MVP (2007, 2010, 2017)

NFL Comeback Player of the Year (2009)

15 x Pro Bowl (2001, 2004, 2005, 2007, 2009-2018, 2021)

3 x First-team All-Pro?(2007,?2010,?2017)

5 x NFL passing touchdowns leader?(2002, 2007, 2010, 2015, 2021)

4 x NFL passing yards leader (2005, 2007, 2017, 2021)

2 x NFL passer rating leader (2007, 2010)

NFL Records
Most Super Bowl wins: 7

Most Super Bowl appearances: 10

Most Super Bowl MVPs: 5

Most career Super Bowl passing attempts: 421

Most career Super Bowl passing completions: 277

Most career Super Bowl passing touchdowns: 21

Most career Super Bowl passing yards: 3,309

Most career Super Bowl game-winning drives: 6

Most career playoff quarterback starts: 46

Most career playoff quarterback wins: 35

Most career playoff passing attempts: 1,801

Most career playoff passing completions: 1,135

Most career playoff passing touchdowns: 85

Most career playoff passing yards: 12,720

Most career playoff game-winning drives: 14

Most career quarterback starts: 316

Most career quarterback wins: 243

Most career passing attempts: 11,317

Most career passing completions: 7,263

Most career passing touchdowns: 624

Most career passing yards: 84,520

Most pass completions in a season: 485

Longest touchdown pass: 99 yards (tied)