Tom Brady
Tom Brady 2021: Net Worth, Salary and Endorsements 
Tom Brady is regarded as one of the NFL's greatest quarterbacks of all time. He has won the most Super Bowls in NFL history and is considered one of the biggest steals in NFL Draft history. The New England Patriots drafted the Michigan prospect at 199th overall in the 2000 NFL draft. He stayed with the New England Patriots for 20 seasons, winning divisional titles, AFC Championships, and 6 Super Bowls. However, he left the Patriots and joined the Tampa Bay Buccaneers ahead of the 2020 NFL season.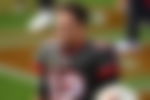 After leading the Buccaneers to the Super Bowl LV trophy in 2021, Brady signed a 2-year extension with Tampa Bay. He is expected to feature extensively for the Florida-based franchise over the course of the 2021 NFL season.
ADVERTISEMENT
Article continues below this ad
Tom Brady Stats
As per NFL.com, in 285 regular-season games, Tom Brady has attempted a mammoth 9,988 passes, completing 6,377. As a result, the former New England Patriots quarterback had a completion rate of 62.35%. With the New England Patriots, Tom Brady passed for 74,751 yards and threw 541 passing touchdowns. 
Whilst rushing, Brady has made 606 attempts to go forward. But he has gained only 1,037 yards and registered 22 touchdowns.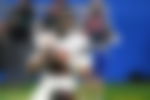 According to Pro-Football-Reference, Tom Brady has played 41 playoff games for the New England Patriots. The quarterback has a 63% pass completion rate with 1,025 completions from 1,626 attempts.
He passed for 11,388 yards and notched up an astonishing 73 touchdowns. As a rusher in the post-season, he has gained 136 yards and has 6 touchdowns.
Brady has claimed numerous accolades in his 2-decade-long stay with the New England Patriots. He is a 6x Super Bowl winner and 4× Super Bowl MVP.  In addition to this, Brady was named NFL regular season MVP on three occasions (2007, 2010, and 2017).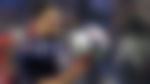 The New England Patriots #12 has made it to 14 Pro Bowls (2001, 2004, 2005, 2007, 2009-2018). In addition, Brady is a 3-time First-Team All-Pro (2007, 2010, 2017) and a 2-time Second-Team All-Pro (2005, 2016).
In 2009, he claimed the NFL Comeback Player of the year. He also won the NFL Offensive Player of the year on 2 occasions (2007, 2010). In 2007, he led the NFL in completion percentage. 
Tom Brady led the NFL in passing yards on 3 occasions (2005, 2007, 2017). He led the NFL in passer rating twice (2007, 2010).
TB12 - Greatest Quarterback of All Time?
The New England Patriots quarterback has featured in the NFL 2000s All-Decade Team, as well as in the NFL 100th Anniversary All-Time Team. 
His time at Tampa Bay has certainly exceeded early expectations and he rounded off week 17 of the 2020 season with obvious Hall of Famer numbers. He's put in 10,598 passing attempts with 6,778 passing completions.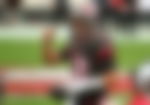 Moreover, he's also accrued 79,204 passing yards with 1.043 rushing yards and 25 rushing touchdowns to win.
Tom Brady 2021 Net Worth 
As per Celebrity Net Worth, the former New England Patriots quarterback has an estimated net worth of over $200 million. According to Spotrac, based on his current contract with the Tampa Bay Buccaneers, Tom Brady will see his net worth swell to at least $50 million at the end of the 2021 NFL season.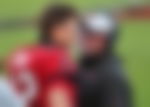 Tom Brady Records
The six-time Super Bowl champion has a laundry list of titles including four Super Bowl MVP, 3 NFL MVP's and 2 NFL Offensive Player of the Year achievements. Moreover, he also comes in with 14 Pro Bowl wins and Sports Illustrated Sportsman of the Year victory under his belt.
https://youtu.be/oRMiS7Ek0vM
Moreover, many more achievements come tumbling in including the 4-time NFL passing touchdowns leader and 3-time passing leader.
Tom Brady 2021 Foundation and Charity
Like most sports personalities, NFL superstar Tom Brady has set up a foundation. He used his jersey number to help popularize the foundation. 
This is the TB12 Foundation, whose mission is to inspire and educate athletes to excel in sports as well as in life. Through the initiative, Brady hopes to empower at-risk athletes to overcome economic or health-related obstacles to reach performance goals. 
2021 Endorsements
As per Forbes, the former New England Patriots quarterback endorses brands like Under Armour, Ugg, Footlocker, Molecular Mattresses, IWC Watches, and Upper Deck.  
Amongst his more recent endorsements is Aston Martin where he was signed to promote a car worth more than $200,00 as well as Tag Heuer. Brady also signed a deal with beer company Sam Adams. He is also one of the latest high-profile names to join the cryptocurrency bandwagon by purchasing equity stakes in FTX along with partner Gisele Bundchen on a long-term deal.
New England Patriots and Super Bowls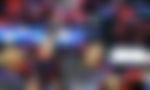 Tom Brady has made a record 9 Super Bowl appearances. These have come at Super Bowl XXXVI, XXXVIII, XXXIX, XLII, XLVI XLIX, LI, LII, LIII. He has won the Vincent Lombardi Trophy a record 6 times and is a 4x Super Bowl MVP XXXVI, XXXVIII, XLIX, LI.
Who is Tom Brady's Wife?
Tom Brady's wife is Brazilian model Gisele Bundchen. They have two children (Benjamin Reid and Vivian Lake) together. 
How to Contact Tom Brady?
ADVERTISEMENT
Article continues below this ad
Instagram- @tombrady
Twitter-  @TomBrady 
Official Website: https://tb12sports.com/
ADVERTISEMENT
Article continues below this ad
Age
43
Weight
225 lb
Height
6ft 4 in
Super Bowl
6  (XXXVI, XXXVIII, XXXXIX, XLIX, LI, LIII)
Wife
Gisele Bundchen
Endorsements
Under Armour, IWC watches, Molecular Mattresses, Aston Martin, Upper Deck, Ugg, Footlocker, Tag Heuer, Sam Adams
Agent
Don Yee
Residence
Brookline, Manhattan, Davis Islands (current)
Major Achievements
4-time Super Bowl MVP (XXXVI, XXXVIII, XLIX, LI)

3-time NFL MVP (2007, 2010, 2017)

NFL Comeback Player of the Year (2009)

14-Pro Bowl (2001, 2004, 2005, 2007, 2009-2018)

3-time NFL passing yards leader (2005, 2007, 2017)

2-time NFL passer rating leader (2007, 2010)

Kids
3